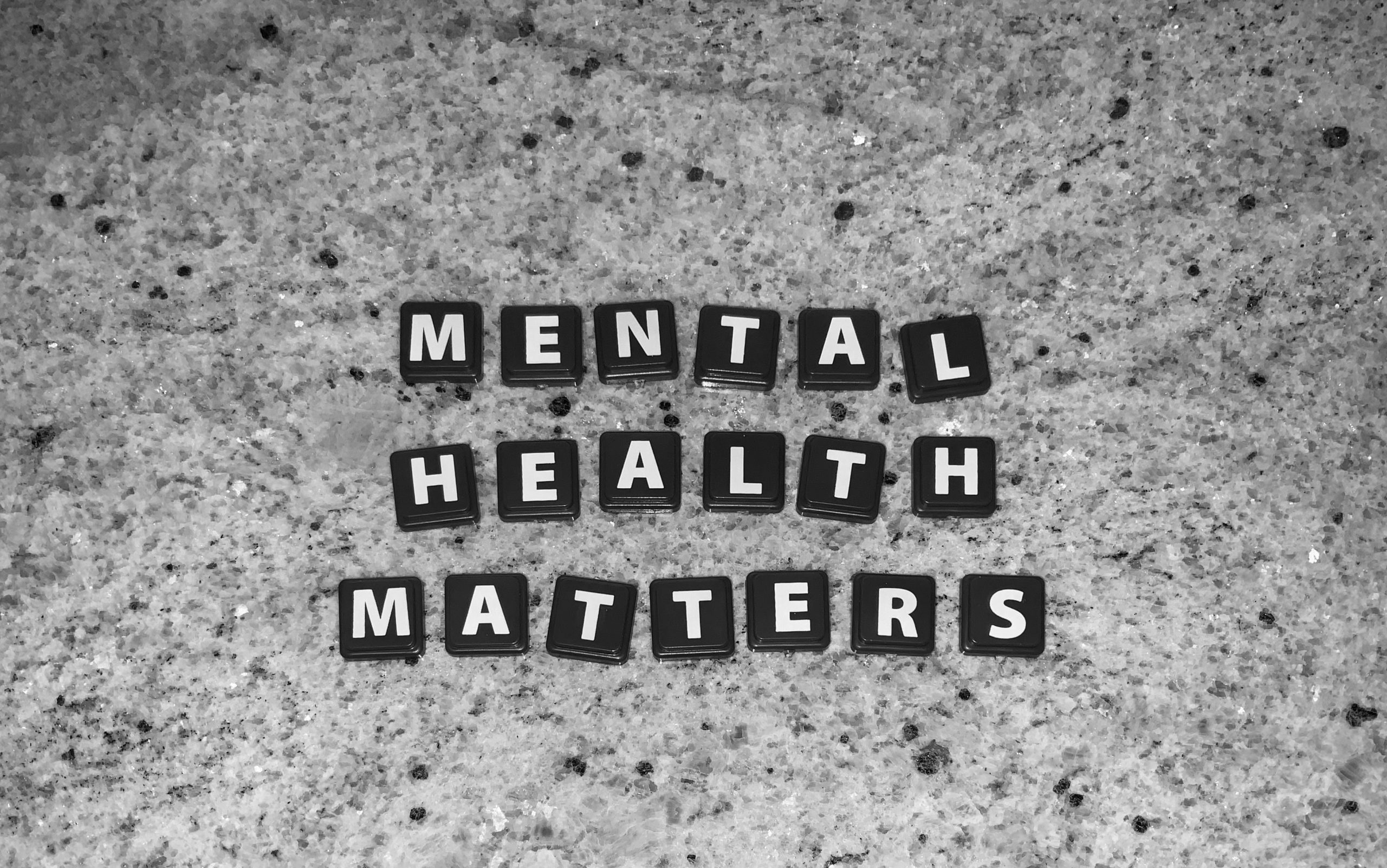 Comment Writer Eleanor McDonnell speaks out about her experiences accessing mental health support during the pandemic, arguing that a change in attitudes is desperately needed to not only transform the conversation around mental health but access, funding, and quality of care also
*Content Warning* Article Discusses Mental Health
Throughout the COVID-19 pandemic, the doors of hospitals and doctor's surgeries have remained open for the sickest, and the country has continued to protect the most vulnerable even through the worst of this virus. But I have learned through my experience that the UK has left a fair few of the sick behind. Those who woke up each morning and turned back over because they couldn't face the day; those whose throats would close up at the sight of the news and most of all those who felt their life was simply not worth living anymore and who tragically died at the hands of an illness that silently infects most of us at one stage or another. Why is it that mental health services have continued to be infuriatingly inaccessible to children and adults across the country in the past year? How were so many people left behind, in the effort to battle the pandemic? 
In June 2020, Mind produced a report on the mental health emergency as a result of the pandemic and were quick to establish the underlying theme, 'New mental health problems have developed as a result of the pandemic, and existing mental health problems have gotten worse.' This is hardly surprising; we have all experienced the impact of the national lockdowns which have limited our freedoms, cut us off from social interaction, and the day-to-day experiences which keep our minds healthy and stimulated. However, it is not this which is the most alarming fact. Mind compiled a number of concerning yet perhaps not entirely surprising statistics. According to their research, one in four people of all ages who tried to access mental health support during lockdown were not able to do so. A third (32%) of adults and just over a quarter (28%) of young people did not access support because they did not think that their issue was serious enough. They also added that young people struggled more accessing mental health support and were less likely to feel comfortable receiving any support over the phone or on a video-call.
These shocking statistics reflect a government and a society who whilst in policy may prioritise mental health, do not do so in practice. As the lockdown restrictions eased at various points during the last year, I was unable, throughout the pandemic, to receive face-to-face therapy when I needed it, and yet I may have simultaneously been able to go out for a meal or go to a beauty salon. It is a disappointing realisation that the narrative still stands: a mental health illness isn't really an illness. How can we expect young people and adults across the country to seek support in what is likely to be one of the most challenging times of their lives, if they are constantly being told, through the failings of their system, their problems are less important? 
Whilst I cannot and should not speak for the hundreds and thousands of people young and old across the country whose mental health has been battered and bruised in the past year, or for those hundreds and thousands more who have had wounds reopened at the hands of an uncontrollable global virus I can tell my own story. 
COVID-19 was not the first time I had struggled with my mental health and my first attempt at trying to access mental health support through the NHS had put me on a five-month waiting list. And this was before the pandemic. I was fortunate enough to be able to see a private therapist for nine months prior to university and developed a strong grip on my mental health. Yet when the pandemic hit in March, I was thrown back into a spiral of negative thinking and constant anxiety which I felt I had left behind when I went to university and this soon developed into depression. I started speaking to my therapist again, but I could only do so virtually and the expense of seeing a private therapist each week meant it was a financial strain.  Like many people, I did not realise the seriousness of what was happening to me, and feeling hopeless became normal. I felt distant from a lot of my friends, my relationships with those whom I felt close to were strained by my mood swings and negativity. Even getting out of bed was sometimes difficult. In October last year, I was admitted to hospital as my mental health reached its lowest point. 
This was a turning point that set me on the road to recovery but was deeply traumatic and I felt entirely neglected by the mental health system. I was seen by two mental health specialists at a Birmingham hospital who referred me to local mental health center treatment. It took four months before I had my first appointment with a CBT therapist and within this time, the only support offered was links to mental health websites. Having been at the most vulnerable point in my life, this lack of support was upsetting. After four months of having to battle my mental health alone, with only the support of the people closest to me, I was offered a non-negotiable five appointments each less than an hour long. 
I have been lucky enough to have a personal support network which has meant that I have managed to gradually get better, but I was deeply disheartened by the neglectful nature of mental health services. I am also starkly aware of the hundreds and thousands of young people and adults across the country who do not have a strong support network and there is no doubt in my mind that, for a few, the neglectful mental health system which puts them on a month-long waiting list has cost them their life. I am no expert when it comes to the National Health Service, but there is one thing I am certain of, its attitude needs to change. The way that mental health is viewed by society, politicians, and other government officials undoubtedly impacts the funding it receives. More funding is a crucial step in creating more attentive, less oversubscribed, and better-quality services for those struggling with their mental health. 
But attitudes cannot change overnight. As we have seen with so many societal issues over the course of this year and last, we need to rally together and fight for better. And this starts with speaking out. Not only does this raise awareness of the deeply flawed system, but also encourages others to speak out and to feel less alone. Sometimes this means having difficult conversations with friends and family. I believe social media has tricked us into believing that mental health illnesses are not a taboo. Yet I have been made starkly aware of how difficult it can be to speak about it face to face with people, even those who are my own age. So, this is where I will start. A mental health issue needs to be seen as an illness. It needs to be taken seriously. This starts with people talking.
---
More from Comment:
Miscarriage and Bereavement: Is New Zealand Paving the Way for a Brighter Future for Women?
Unethical and Dangerous: Back Alley Sperm Donations Are On the Rise