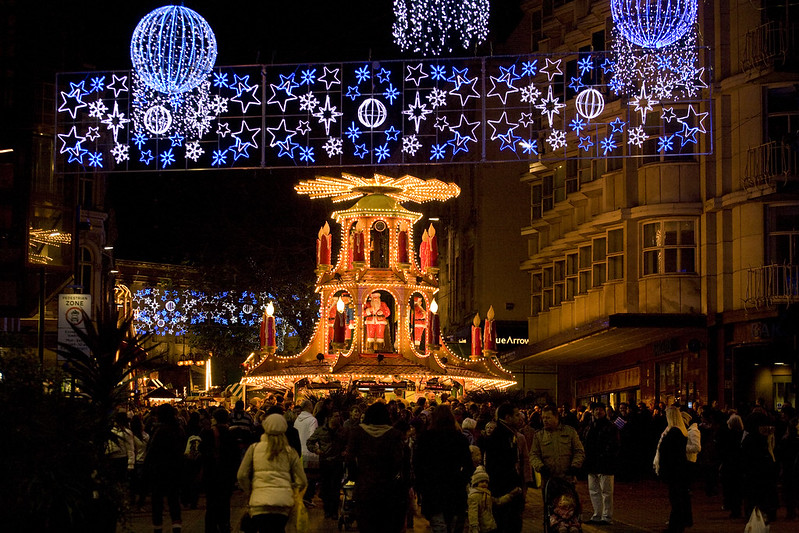 Students at the University of Birmingham are seeking clarity over plans to return to their families for Christmas, as the institution falls behind others in detailing solutions
Marcus Hudson is sitting in his room, 'one hour away from getting a COVID test' at the University testing centre.
If he tests positive, he must self-isolate for 2 weeks.
If he tests negative, he worries he could 'catch it later and bring it home to the family.'
'I think this is the first time I've wanted COVID,' he says.
Such dilemmas are now commonplace on campus, as students are left without guidance from the University as to what the plans are for their return home at Christmas.
With around 56 universities now reporting confirmed Covid-19 outbreaks, the government was last week forced to state that they will 'work with universities to make sure that all students are supported to return home safely and spend Christmas with their loved ones.'
But for many students, such as Anna Baird, the 'number of U-turns by the government so far' have meant that she has little faith for an organised return home over the festive period.'
Anna, a first-year Psychology in Education student, believes that this means 'the university should be letting us know what they plan to do themselves and how we can actually get home safely.'
On the university's handling of the pandemic so far, she said that 'it has been a shambles – there are so many cases and they haven't taken much leadership of things. If this is the same for our plans to go home; I feel we'll be forced to have Christmas on campus.'
Some universities have floated the idea of a period of wholly isolated learning to allow a return for the festive period.
The University of Birmingham has yet to set out such plans.
A spokesperson for the university said that whilst 'we completely understand students' concerns,' they will only follow 'government guidelines,' which 'at present, […] have not been made.'
This contrasts significantly from institutions such as the University of Worcester, which has pledged to 'work closely with Public Health in Worcestershire,' promising that students 'will be able to return home.'
This would be achieved through increased 'online teaching,' a spokesperson said.
Such confusion has led to some, such as Sophie Rue, a Liberal Arts and Sciences student, to fear a breakdown of student and university relations at Birmingham.
On the scenario of the university asking students to stay at Christmas, she said 'I'm really worried about it but I don't know how they'd enforce it. I think people would protest so much they'd have to go back on it.'
Universities and the government have been keen to stress the importance of students obeying rules, with fresher's parties blamed for spikes in coronavirus across the country.
Culture Secretary Oliver Dowden stressed that he 'very much want[s] students to be able to go home at Christmas, and if we all pull together and observe these new rules, we follow the guidance, then we will be able to get to a point where that should be possible.'
For international students, however, the situation is even more confusing. A university spokesperson suggested that this group may 'not be going home regardless of guidance.'
They continued: 'We provide support to all students who are self-isolating due to a positive test or proximity to someone with COVID-19. There is specific support for students in University or Partner accommodation, including food parcels, wellbeing phone calls and support in ordering supplies.'
Some international students fear the statement means they may be discouraged from returning home.
A first year studying Environmental Science, Paula Marrero, said: 'There is no way they are forcing us to stay here … you have the right to go back to your home country whenever you want.'
Liked this article? Here are some more from Redbrick News:
COVID-19 Testing Site Opened at UoB