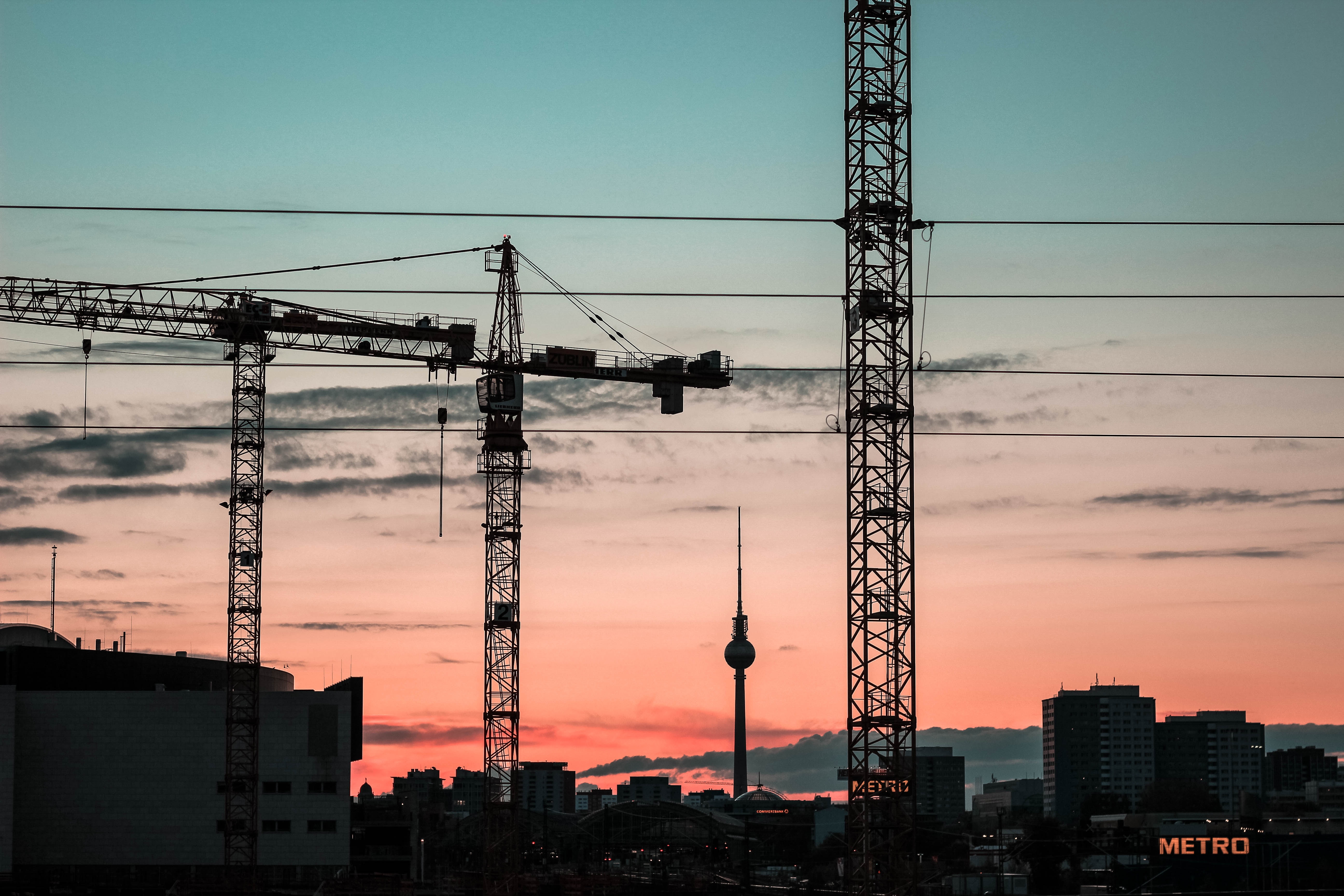 Travel Writer Laura Mosley shares her thoughts on visiting the German capital in both summer and winter
Although you might associate Germany more with snowy forests and Christmas markets than hot hikes in the sun, the country varies across the year with cold winters and warm summers meaning that it can be perfect for any holiday occasion. Berlin, the city's capital and a cultural melting pot for art, nightlife and history, is no exception to the seasonal climates which flush the country, and as one of Europe's most visited capital cities, it attracts tourists all year round. Below, I will list the pros and cons I found about visiting the city in both summer and winter, and which I would recommend to a first-time traveller.
Summer
Imagine seeing the East Side gallery for the first time with all its bright intense colours gazing back at you under the sun's light. Its rays reflecting off the gallery's neighbouring canal whilst an Irish man strums his guitar, offering the perfect backdrop to the surrounding scene. Whilst I can't promise this would be exactly something you would experience, exploring Berlin's outdoor monuments such as the East side gallery and Checkpoint Charlie are inevitably better when the sun is beating down. Eating food outside, exploring the city's parks and getting an ice pop outside are also all part of the romantic and relaxing side of Berlin and therefore, much more enjoyable in the summer. It also allows more opportunity to meet other travellers and sit outside for drinks.
Whilst the sun is enjoyable, our journey peaked with a temperature of around 30°C and this can be far from convenient when you intend to spend most of your days walking around and taking in the city's sights. It is always a great excuse to stop every 500m for a nice ice drink, but if you have to do that multiple times a day to prevent yourself from heat exhaustion, it is quite a long-winded and impractical way to get around. Apart from this though, I would say there are little disadvantages to travelling around Berlin in the summer, although you have to bear in mind that summer is always going to be a busy time for Berlin.
Winter
Berlin truly is something out of a fairy tale when it's covered in ice and glistening frost and there's nothing better than sipping on mulled wine and grabbing a hot meal in order to get cosy in this weather. When I visited Berlin in the winter, I went to the nearby city of Potsdam which I thought was stunning under the winter sky – as long as you wrapped up warm. 
Aside from this, the temperature of -2°C left me constantly seeking solace for a warm nearby shopping mall and a nice café. My trip up the Reichstag dome was spent shivering and wishing you could bring in your own portable heater, so as not to spend the whole visit slightly wishing you were someplace warmer instead. The early sunset was an impressive and nice touch but unfortunately, I don't think it made up for my lost body heat. If you were to visit in the winter, I would advise planning your activities in advance to ensure that you don't freeze in your aim to uncover Berlin's hidden depths. Summer at least allows for less planning and more impromptu decisions that allow you to walk around to your heart's content.
As such, I think Berlin in the summer, (although this article ignores of course, that you have the autonomy to travel in Spring or Autumn), is the most productive way to explore the city if you are exploring it for the first time and are looking to see a side of the city that is more than just Christmas markets.  Although, if you're not wild for the influx of tourists that hit the capital in its summer months, then pack heavy with maximum layers. Berlin is one of my favourites cities and I would encourage anyone to visit whatever time of the year it is.