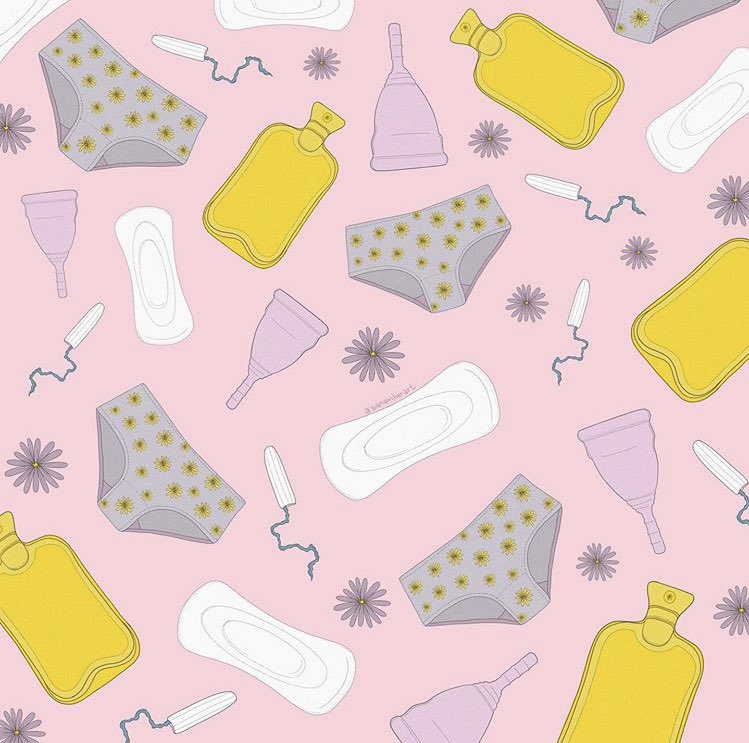 Life&Style Writer Alice Gawthrop praises Tampax's efforts to de-stigmatise periods
'Get them up there, girls!' is not a line we are used to hearing in tampon adverts, but it's certainly started a lot of conversations.  Tampax's latest advert, 'Tampons and Tea', is a 30 second clip with a talk show setup, in which the host asks the audience, 'How many of you ever feel your tampon?' before going on to explain that if you're using it correctly, this should not be the case. This is followed by a demonstration of how Tampax's product should be applied, and the use of the catchphrase, 'Get them up there, girls!'
Unfortunately, not everyone is too keen on the phrasing. On Youtube, the ad has 67 likes compared to 104 dislikes currently, and every other comment is criticising it. Meanwhile, #Tampax on Twitter is swamped with horror at the candour of the advert. Some tweets wondered if similarly blunt ads for Durex would be acceptable: 'Could you imagine if Durex did an educational ad and said get em up there. The tampax ad is so tacky,' wrote one, while another said, ''You've got to get them up there Girls' Bloody Tampax adverts – wot next young men sporting erections for Durex??'
What such comparisons fail to take into account is that sex is a choice people make, while periods are an unavoidable fact of life for many people. Whatever your opinions on how open and to-the-point adverts for sexual health should be, the fact is that periods are a normal bodily process and young girls who are dealing with all the other struggles of puberty should not be made to feel disgusting for one more thing that is out of their control.
Another common concern about the advert seemed to be the time at which it was aired. One tweet said, 'please take that vile tampax advert off. No one wants to know how to ensure a tampon is right in !!! During a meal or any other time. Shown 7:45 25.5.20 coronation street !!!' The outrage at the timing, as if to suggest the advert would have been acceptable if it was shown after the watershed, perhaps overlooks the people who will benefit the most from seeing an advert like this.
The average age at which people get their first period is 12, although it can be as early as 8. Not everyone has a mother, an older sister or a friend who they can turn to for advice on how to correctly use tampons. The advert's slogan, 'Get them up there, girls!' may seem blunt to some, but it's hard to think of a way to get the point across that isn't direct. Euphemisms and secrecy around the topic are what creates the problem in the first place. If we can't have open conversations about periods, people will continue to experience discomfort or just avoid tampons altogether. Surely 30 seconds of discomfort if the advert comes on while your dad is in the room is a small price to pay to help young girls who are struggling to deal with the more consistent discomfort of sanitary products that they do not know how to use?
Perhaps such backlash should not be surprising. A lot of aspects of women's bodies are stigmatised, from body hair to stretch marks, but nothing is more taboo than periods. A poll commissioned by ActionAid (a charity that works with women and girls in poverty around the world) found that more than one in three women in the UK have experienced period shaming, whether through bullying, isolation or jokes about it being 'that time of the month'. There is immense stigma surrounding what is, at its core, a completely normal bodily function that much of the population has to deal with once a month for a large portion of their life. It is simple biology, and yet period shaming remains prevalent.
This creates a climate in which open conversations about periods and sanitary products cannot take place. As a result, it can take people years to figure out their bodies and what sanitary products work best for them. An advert like this, as blunt and crude as it may seem to some, tackles this by starting the conversation for them. While it can't make periods fun, it can make them a little less scary, and a lot less uncomfortable.
Among all the critics, there were those who saw the advert as an important step towards reducing the shame around periods and improving menstrual education in the UK. Lilly, a Law student, said, 'Periods shouldn't be treated as a taboo subject. The advert might be blunt but it provides some clear, easy to understand advice to young girls who may not be using tampons right and don't feel comfortable talking to someone about it. Girls should not feel embarrassed to have open and frank discussions about their periods, and adverts like this encourage open dialogues.'
Periods are a natural bodily function for many people, and they should not offend you. If you want to be offended, there are better places to direct your outrage, such as towards period poverty, or the use of single-use plastics in period products. Periods should not be shamed. They are normal. They are natural. They are part of the biological processes that are the reason any of us even exist. So let's stop acting like they're some terrible secret that can only be spoken about in whispers and euphemisms, please.
---
Tackle more taboos by giving these a read…
#Ageless: TENA's Boundary-Breaking Campaign