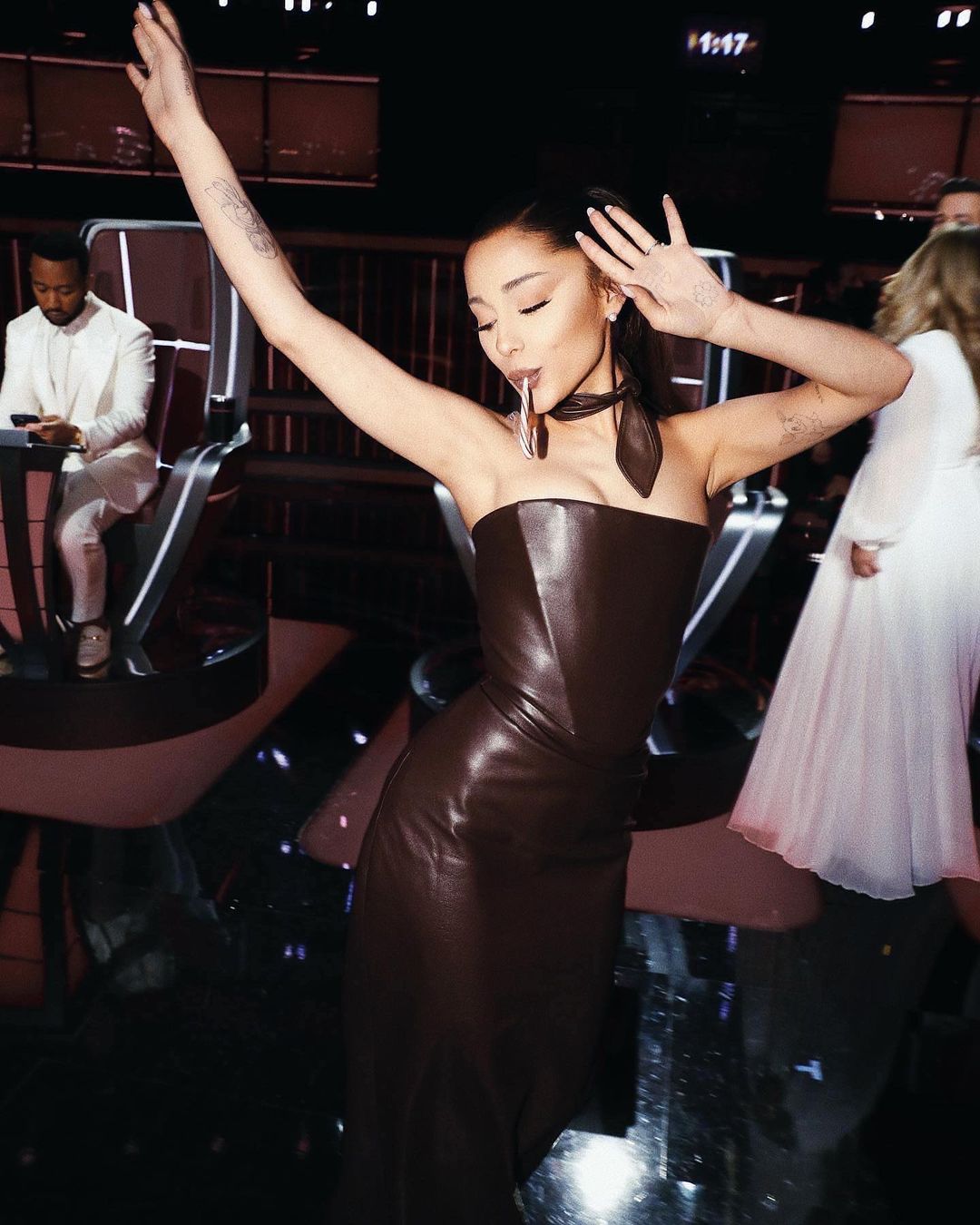 Life&Style Writer Halima Ahad discusses the allegation that Ariana Grande had been 'Asian-fishing' in the now infamous photoshoot
Cultural appropriation is the act of appropriating someone else's culture and racial origin for one's benefit. It is the unacknowledged or inappropriate adoption of the customs, practices, ideas of one people or society by members of another and typically more dominant people and society. 
It remains one of the hardest to talk about issues in pop culture. It can be argued cultural appropriation can be put in economic terms: are marginalised creators being materially harmed and erased? On the other hand, there is the question of aesthetics and tastes. Is the way Grande draws upon her influences completely original? Does her work disrespect or honour these influences? Is there a double standard in the way her work is received?
It is not the first time singer Ariana Grande has come under fire for altering her appearance to appear as another race. The singer was first accused of cultural appropriation of Japanese culture and Black-fishing in her '7 rings' music video. Grande inked a Japanese tattoo paying homage to the '7 rings' song which mistakenly translated to 'small barbecue grill'. The singer was criticised for using the Asian language as a fashion statement as well as the translation being incorrect. 
In the music video, Grande is shown to be using the Japanese kawaii aesthetic. On Twitter, many accused the singer of using the Asian language as an aesthetic. One user pointed out Grande exploited the 'Japanese/East Asian culture and language for nothing other than aesthetic purposes.' The controversial lyrics of 'You like my hair? Gee thanks, just bought it' shows how the singer came under fire for drawing a connection to women of colour showing pride in the face of marginalisation, when in fact it was contrastingly about her famous ponytail and how she buys extensions to create it.  
Many have called out the fact that in recent years her skin tone has looked more tanned than her time on Victorious in the early 2010s. Although she has been accused of this, the singer has never addressed the allegations publicly. 
Grande has been accused of Asian-fishing. The term is used to describe the behaviour of someone who is not Asian but tries to look like they are, either through makeup, clothes, posing or photo editing. Social media users, on platforms such as Twitter and TikTok, have accused her of trying to look Asian when she posted a series of pictures on Instagram which have since been deleted. 
In the images, the singer is seen to be wearing a blazer, neckerchief and tights, made up with rosy cheeks, red lips, pink lips and winged eyeliner. Several critics on social media platforms such as TikTok have accused her of trying to achieve the East Asian 'look' on purpose. 
TikTok user Victoria Alexander shared screenshots of the pictures in question saying that 'I'm not saying that Ariana Grande has moved on from 'Black-fishing' to 'Asian-fishing', but I am saying it took me longer than expected to realise that this is her.' Many comments have agreed with the TikTok user, sharing their opinion on Grande's appearance. However, many have jumped to Grande's defence, one stating that she respects Asian cultures and cultures around the world. 
In my opinion, this issue should be regarded as seriously as Black-fishing, as it clearly undermines Asian culture and belittles those who are Asian to think that it is okay for celebrities to alter or change their appearance in order to look like them. 
It brings us back to the issue of Black-fishing. Black-fishing is the act where one pretends to be Black or mixed-race for profit, commercial gain or to raise their commercial profile. The term was coined by Canadian journalist Wanna Thompson in 2018. This was evident recently in Jesy Nelson's music video 'Boyz' with rapper Nicki Minaj. Throughout the music video, the singer is shown to be heavily tanned with her hair styled with wigs and braids. 
It is not the first time that cultural appropriation of Black culture has been evident in the media. The Kardashians have adopted some physical characteristics of being Black when they are in fact not and they come from Armenian heritage. 
I believe that celebrities are using their platform in the wrong way if they are deliberately culturally appropriating another culture that is not theirs. They must learn to do better otherwise things will never change for good. 
---
Read more from Life&Style:
Stop Asian Hate: Fashion and Cultural Appropriation
Cute Costume or Cultural Appropriation