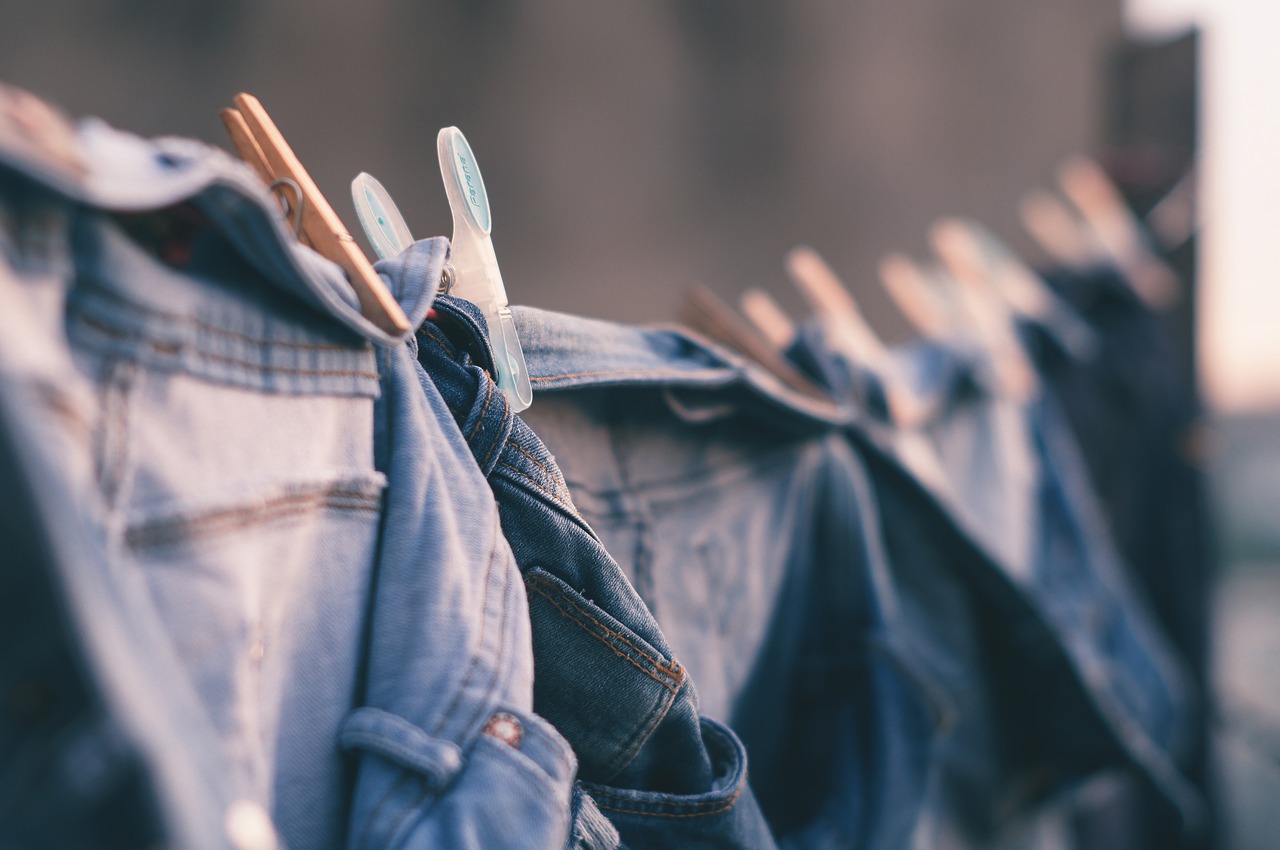 Life&Style Writer Anna-Sophie Christensen discusses four fashion trends we can't seem to get rid of
Imagine this: you're on your way out the door in your brand new outfit, but before you get that far your mum stops you with one simple comment: 'oh my! I can't believe people still wear that! I remember wearing that when I was younger.' You suddenly feel the urge to run upstairs and change into a new outfit because your great feeling suddenly disappears. This scenario is not hard to imagine. Especially since fashion trends tend to keep coming back around again and again.
But why is it that fashion trends seem to have this boomerang effect? And why is it, that it sometimes feels like the fashion industry is betting on how ridiculous we are willing to look this season, when deciding on which trends from the past should return? The clever heads of the fashion industry claim that fashion trends return every 20 years. This means that 2019 is the year of the 90s fashion comeback. But let's just say that they didn't only bring back the good stuff. So let's dive into the big box of (maybe not so great) blasts from the past and relive the fashion trends that probably didn't deserve a comeback in 2019.
Double Denim
First up we have one of the most discussed fashion trends of all time. It is the trend that always seems to divide the fashion industry. The one fashion trend, that never disappears, but can cause any fashionista to drop their Dior saddlebag on the floor in horror. It's denim on denim. When it comes to denim on denim the first thing that comes to mind is Britney Spears and Justin Timberlake making red carpet history and setting the bar for relationship goals in what is probably the most iconic double denim moment to ever occur at the MTV Music Awards.
Ever since double denim wrote itself into the history books there has been an underlying understanding in the fashion industry that the trend is a big no-go and equals bad taste. Yet, now it looks like the times are changing: fashion IT-girls such as the Hadid sisters seem to be very fond of the denim on denim concept, giving this debated trend a potential comeback. And they are not the only ones. Other fashion darlings and Instagram influencers are also contributing to the great comeback. Maybe this time we can all agree on the question of weather denim on denim is a go or no? But this is not the only 90s throwback we will be seeing this season.
The Bucket Hat
It is back! The thing your mum made you wear when you were a kid, to protect you from the sun. Only this time the bucket hat is not only permitted for children! You can now get a bucket hat in every colour or print! Even a Prada one! And if you are low on money, maybe your mum still has one from when you were little.
Cycling Shorts 
Before they stole the fashion spotlight of 2019, cycling shorts were most of the time only mentioned in relation to the Tour de France. The item was actually first spotted as a part of Princess Diana's wardrobe back in the 90s and she used to wear them all the time. The trend hasn't really been big since, but now the Kardashian family have brought new life to the sport item. At fashion weeks all over the world, the item was spotted on catwalks from Chanel to Saint Laurent, making the trend you first associated with sweaty cyclists this year's must-have.
Bum Bags
You have probably seen these on every festival outfit of the summer in all colours and prints. And even though you may associate them with older men carrying them around their hips at a garage sale the bum bag is fresh out of the 90s, and it is here to stay!
However, there are advantages to fashion repeating itself. The return of trends can save you a lot of money since you probably will be able to find pieces that are back in style at one of the local thrift shops or maybe even in your mum's closet! And what is better than a shopping trip that not only saves you a lot of money but also is better for the environment! So let's embrace the return of trends from years gone by.