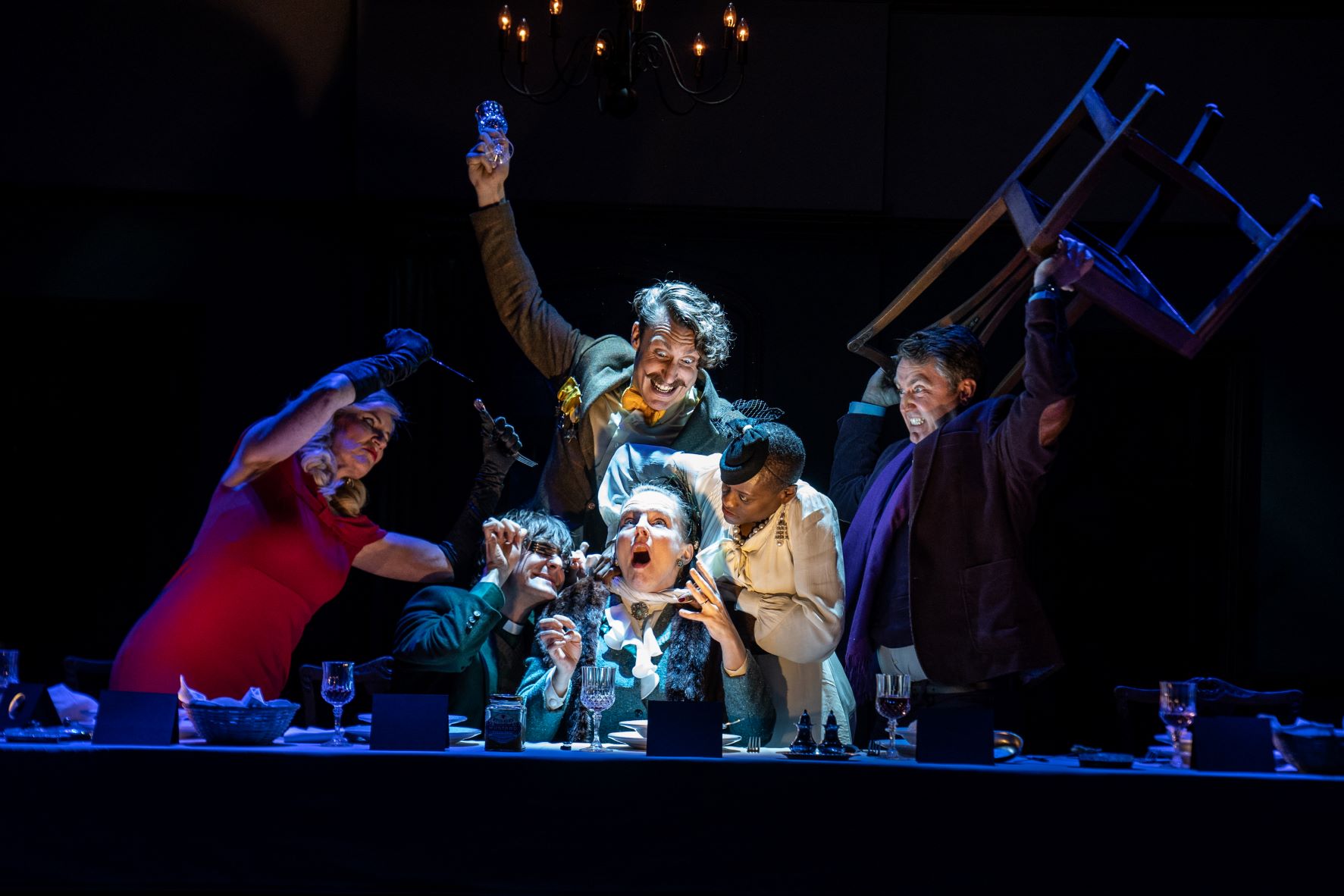 Print & Features Editor Kitty Grant reviews Cluedo at The Alexandra, finding it a hilarious show which left her in tears of laughter and guessing until the very end
I grew up playing the junior version of Cluedo, where players have to solve the mystery of who ate the chocolate cake, but as an adult, I was never particularly drawn to the game. Nevertheless, I went into the recent touring production of the live play of Cluedo excited for a murder mystery, even if I did not know my Colonel Mustard from my Mrs Peacock.
The play features all the characters from the board game, all of them instantly recognisable even to novices like myself, and while I could not appreciate some of the jokes aimed at fans, I could tell the rest of the audience loved them. Aside from the occasional joke that went over my head, Cluedo was incredibly funny, far more than I expected. There were moments when tears were rolling down my cheeks from laughter. A particularly great comedy performance came from Jean-Luke Worrell who had the whole audience in fits of laughter at his portrayal of Mr Wandsworth, and really stole the show. This production was directed by Mark Bell, who also directed The Play That Goes Wrong, and the similarities between the humour of the two productions is clear.
Aside from the humour though, I was sucked in by the murder mystery at hand. At the interval, we were debating who the murderer would be. Without spoiling anything, we were not disappointed and could not have predicted the ending. I was also impressed by the costumes of the play, which really helped immerse us in the world of Post-War Britain, while still bringing in a modern twist. The set design was also very clever, as it brought the many rooms Cluedo is known for onto one stage.
Whether you are a longtime fan of the board game, love the 1986 film, or are just simply looking for a bit of a laugh, I would definitely recommend checking out the national tour of Cluedo.
Rating 4/5
---
Enjoyed This? Read more from Redbrick Culture here!
Musical Review: MAMMA MIA – A Double Perspective