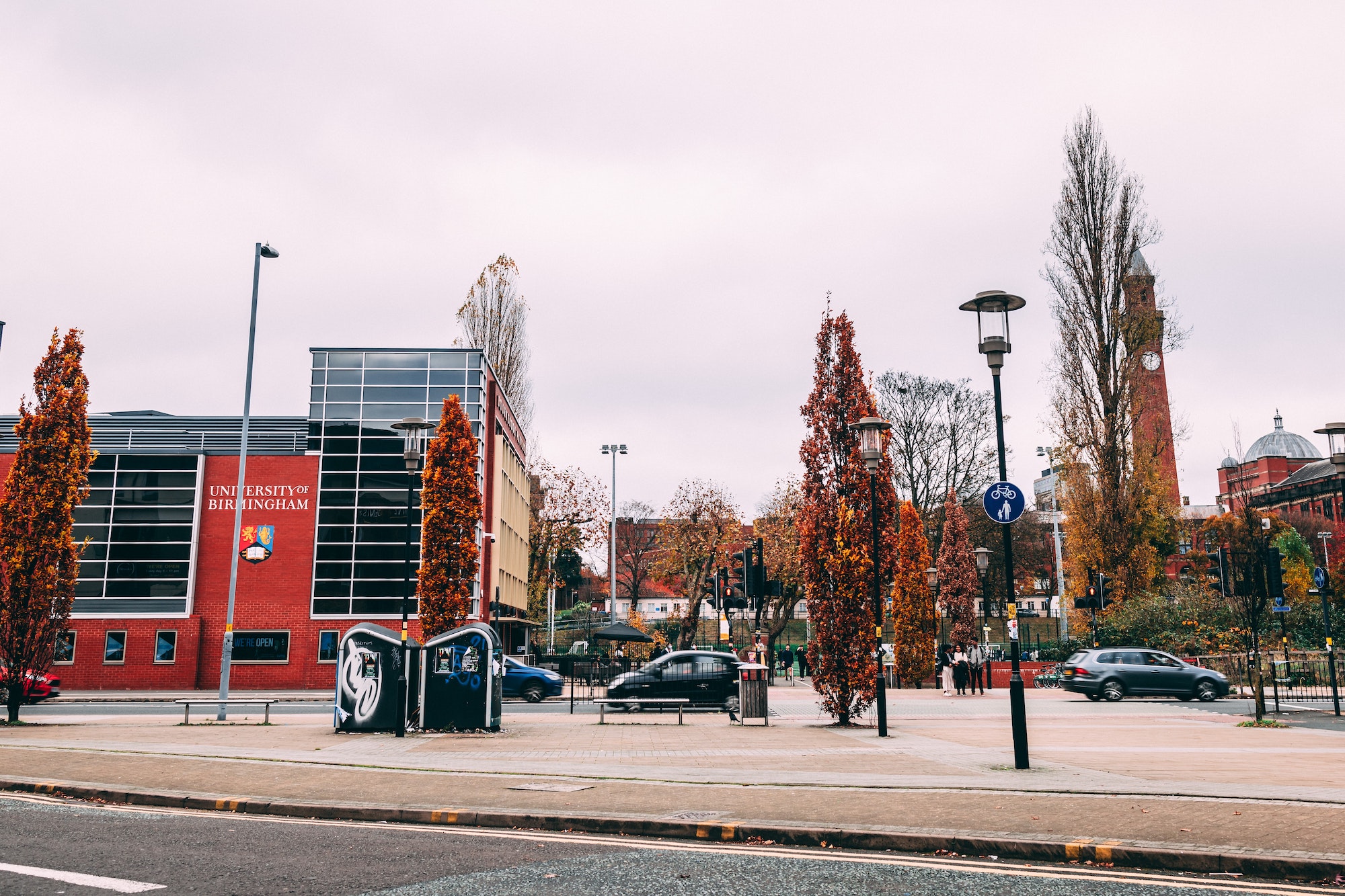 Music Critic Cameron Milner talks us through some of the most deserved awards and dramatic steals from the 2021 Grammys
Love them or hate them, as a music fan, the Grammys are hard to ignore. As the self proclaimed "biggest night in music", this year's slightly later than usual and COVID-compliant ceremony still offered its usual array of questionable performances (looking at you, DaBaby) and even more questionable red-carpet outfits (looking at you, Harry's feather boa). Yet, of  course, the real talking points boiled down to those prized golden gramophones, and this year,  like any other, the wins and losses provoked some divisive reactions. So, by stripping away the  glitz and glamour of the performances and the red carpet to look solely at the awards  themselves, let's reflect on the big question: how well did the Recording Academy do this year? 
---
Something They Got Right: The Big Four 
The big four: The coveted awards given at the end of each ceremony that, unless usurped by some disastrous wardrobe malfunction or horrific live performance, generate the evening's most heated discussions. It should be said that, upon reading the nominations a few months ago for Best New Artist, Album of the Year, Song of the Year and Record of the Year, my hopes weren't high. To describe them as a mixed bag would have been kind, and The Weeknd snub aside, the list that included Coldplay, DaBaby and Roddy Rich formed a set of nominations that failed to conjure any real excitement for the upcoming ceremony. But, to give credit where it's due, the Grammy's pulled off the most agreeable big four in recent memory. It would have been hard to construct a good argument as to why anyone else should have won Best New Artist over Megan Thee Stallion following her incendiary year, and H.E.R's 'I Can't Breathe' taking home the prize for Song of the Year also felt like a worthy win due to its important themes and fantastic vocal performance. Even Taylor Swift winning album of the year (again), this time for Folklore, felt deserved as the LP made such an impact during the lockdown period, and saw Swift truly flexing her songwriting talents with a set of more subtle and minimalist songs free from the horrific Brendon Urie features and sickly-sweet veneer of 2019's Lover. Finally, perhaps the most controversial win of the big four went to Billie Eilish's 'everything i wanted'- making her a 7- time Grammy winner at the age of just nineteen years old. Whilst some of the other songs within the Record of the Year category such as 'Say So', 'Don't Start Now' and 'Savage' definitely had more of a cultural impact on 2020, 'everything i wanted's striking vulnerability and tender production by FINNEAS was certainly worthy of commendation. An excellent track, and one of Eilish's very best.  
Something They Got Wrong: The Pheobe Bridgers Snub 
Phoebe Bridgers was one of last year's most vital breakout stars. Whilst gaining a considerable  fanbase with her 2017 debut Stranger in the Alps, it was through 2020's Punisher that the Los Angeles native found widespread acclaim with her seemingly effortless blend of folk and indie rock, tied together with hushed vocals and immaculate production to create one of the year's very best projects. With critical appraise and a legion of loyal followers, the stage was set for the Recording Academy to honor one of music's most undeniable rising stars – and with four nominations it seemed as though it was to be Bridgers' night. But when is anything a given at the Grammys? Bridgers lost out in each and every category. It should be said that Bridgers was up against some tough competition: Megan Thee Stallion triumphing in the Best New Artist category came as little surprise and Fiona Apple's victory in the Best Rock Performance and Best Alternative Album categories was hard to argue with given the critical fervour poured onto Fetch the Bolt Cutters. But then for Bridgers to lose out again, this time to Brittany Howard's 'Stay High'? A remarkably strange choice, especially given the cathartic effect Punisher had on so many over the difficult past year, with many connecting deeply to the LP's themes of loss and  heartache throughout the lockdown period. Whilst Bridgers joked about the loss on her Instagram after the event, the fact remains – she deserved better. 
Something They Got Right: The Megan Appreciation 
Despite leaving Bridgers out in the cold, the Academy should be commended for awarding three of the night's trophies to Megan Thee Stallion. Over the past few years the rapper has proven herself to be one of the most charismatic and thoroughly enjoyable artists to break into the mainstream, whether it be on high octane solo cuts like 'Girls in the Hood' and 'Captain Hook',  or with her many collaborators such as Nicki Minaj, Cardi B or Beyonce – the latter of which she won two awards alongside due to her viral 'Savage Remix'. The star exuded charm as she accepted her awards alongside Beyonce (whose success at the awards was slightly more predictable) and delivered a poignant acceptance speech in memory of her mother who passed away in 2019 due to a brain tumor. Ultimately, Megan's larger than life persona, witty lyricism and eye-popping videos added some variety and light to 2020's music scene when so much of it was dominated by the introspective, and her approach paid off. 
Something They Got Wrong: Code Orange Lost- Again 
The Grammys aren't exactly known for their appreciation of the heavier side of music. To simply mention Jethro Tull in a conversation about the Grammys with a metal fan would be enough to make them shudder. Yet, despite the misgivings of so many past years, I still go into the  Grammys with a bit of hope that, this time, they might get something right. Certainly the nominations gave me some hope, with Poppy and Power Trip worthy of a nod, but it was Code Orange that stood out as the clear winner, as they also did four years ago. Would the Grammys  right their wrongs this year after snubbing Code Orange's modern classic Forever in 2017?  Would they recognise the band's evolution into one of the genre's most forward thinking and  indefinable artists? No. Ice T's Body Count won. Great.  
Something They Got Right: Best Rock Album 
The Strokes winning Best Rock Album was a decision that made a lot of people happy. By far  and away the clear winner in that category, The Strokes finally won their first ever Grammy with 2020's excellent The New Abnormal, an LP which injected a fresh lease of life into a band whose 2010s output was uncharacteristically inconsistent. The Strokes pulled themselves back into relevancy with The New Abnormal and proved not only that they are still one of the greatest bands of the 21st Century, but that their new music can stand up against exciting up and comers like Fontaines D.C, who ran against them in the same category. A well-deserved win.
Something They Got Wrong: Nas over Freddie  
This being said, my support for The Strokes' win should not be taken to mean that any artist whose earlier work was overlooked by the Grammys now deserves reimbursement. Simply put, The Strokes deserved their award as their new record was a league above any other release in  their category. The same cannot be said for Nas. Nas undeniably deserved a Grammy for some of his 90s output, but that is beside the point here. Sure, Nas deserved a Grammy – but not this Grammy. In terms of awards, new music has to be judged against its opponents within the category, and not influenced by the legacy of the artist, no matter how legendary or prolific. Whilst Nas' King Disease was a decent, if feature heavy, return to form, Freddie Gibbs' and The Alchemists' Alfredo was certainly the better record. Production, lyricism, flow – Alfredo simply shone brighter than Kings Disease, and deserved to be awarded for it.  
---
However, overall, this year's event could have been much, much worse. Whilst impossible to please everyone, the 2021 Grammys were, more often than not, awarded to deserving artists and bodies of work that were due praise. Oversights and snubs are a staple of a Grammys  ceremony and this year was no exception, but compared to some previous years (2017, 2015 and 2014 just to name a few) the Recording Academy performed slightly above average this time around. However, with viewing figures down by almost 53% compared to 2020 and the  lack of any real 'Grammy Moments' at this year's ceremony, is the stage set for a 2022 event full of controversy in order to claw back lost relevancy? Only time will tell. 
---
Thanks for Reading! Why Not Also Check Out:
Daft Punk Deep Cuts: An Elegy
Album Review: Xiu Xiu – OH NO
Album Review: The Staves – Good Woman
Album Review: Julien Baker – Little Oblivions