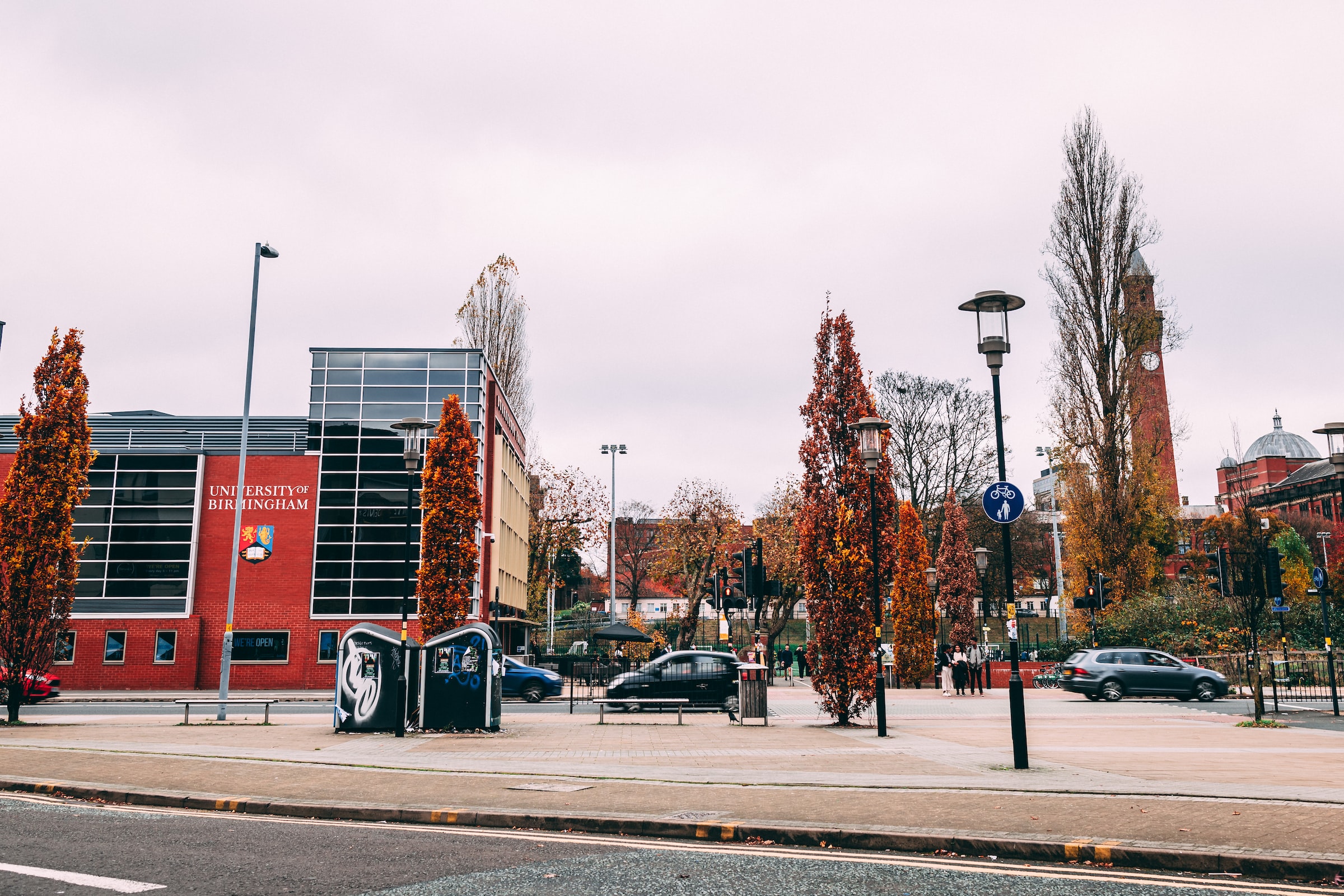 In a somewhat personal elegy of Daft Punk following their retirement, music critic Andy Brennan recommends seven of the duo's lesser known tracks
By now, you would have seen all the tributes. After 28 years of pioneering house, disco, funk, and anything even remotely related to dance music, Thomas Bangalter and Guy-Manuel de Homem-Cristo, the musical duo known as Daft Punk have retired the act. Their sophomore album Discovery was one of my very first musical memories and has resultantly left a seismic imprint on how I perceive music more widely. Of course, their decision to split affected me quite deeply. It was hard to comprehend that a musical act that so profoundly shaped my childhood could no longer do the same now I have grown up.
I hope that by writing this article in celebration of their lesser known songs, I am able deliver to you the same joy that Daft Punk has brought me all these years and foster some sense of catharsis or closure for myself. I'm going to do my best to steer clear of their hits such as 'Da Funk,' 'Around the World,' 'One More Time,' and the plethora of other dancefloor-defining tunes that the duo have amassed over the years. I expect you have all heard them already (and if you haven't, what are you doing?!). So buckle up, cleanse your palate, and before you begin, put that LCD Soundsystem track on.
---
7. 'Human After All' (Human After All)
I felt guilty that I was almost going to write this article without showing Human After All any love. It's not exactly my favourite electronic music album of all time – or anyone else's, for that matter – but it's unfair to completely disregard its merits. Conceptually, it was rather ambitious. Thomas and Guy-Manuel wanted to reverse what they achieved on Discovery. Instead of adding the futuristic, robotic elements to the human, they wanted to demonstrate the semblances of humanity in robotics. What we got for the majority of the album was rather jarring; heavily rock-infused beats with grainy and abrasive texturing. It was rather hard to listen to, especially considered it was so repetitive. Yet this is not the case with the title track. 'Human After All' is a warm reminder of joys of emotion. The guitars are harmoniously synthesised and pleasantly arpeggio which act as a fitting compliment to the punchy drum-kicks. I often find myself struggling not to purr along with the infectious robotic humming. All in all, it was a very solid opener and lacks the attention it deserves as a result of the rest of the album.
6. 'Burnin' (Homework)
Now this is classic 90's Daft Punk. The duo first entered the scene with a sound far removed from what they might mostly be remembered for. If Discovery was bubbly space-disco, Homework was grungy warehouse-acid, and nowhere is this more beautifully encapsulated on the album than on 'Burnin'.' It kicks off with disc-scratching reminiscent of something you might hear in a 1980's Detroit nightclub which then seems to coalescence hypnotically with a pulsating laser. 'Burnin" is rather minimalistic when compared to the majority of the Daft Punk discography, but when that bassline kicks in, boy does it hit you. There's a very good reason this song is still a staple of the House DJ's arsenal even 24 years later.
5. 'Derezzed' (TRON: Legacy Original Soundtrack)
Perhaps a few eyebrows were raised when Daft Punk returned after 3 years of silence and decided to compose the soundtrack to the successor of a widely venerated cult film. Critical confidence had waned in them, especially after the divisive Human After All. The film, in all honesty, was rather mediocre. But Daft Punk had executed the soundtrack masterfully. In hindsight, the sights of The Grid and the sounds of Thomas and Guy-Man seemed like a match made in cybernetic heaven. They had captured the essence of the Tron universe perfectly, and 'Derezzed' was their climactic piece. They had taken a sound similar to that of 'Brainwasher' and blended it with the electro-synthesisers that had made Discovery so popular. The result is a track that deserves a status far greater than what it got. Funnily enough, Avicii loved it so much he decided make a remix that went straight to the top of Billboard's US Dance Club list.
4. 'Human After All / Together / One More Time / Music Sounds Better with You' (Alive 2007)
Now, honestly I would tell you to listen to all of Alive 2007, because it's so good that it won a Grammy for Best Electronic/Dance Album in 2009, despite being a live performance. But we all know that nobody takes the Grammys seriously anymore so I don't know if that's even a valuable supporting claim. Fear not, if you don't have the patience to listen an album that somehow retrospectively makes every featured Human After All song about 4 times better, then I've picked out the best part for you. This encore is a showcase of everything that makes Daft Punk brilliant; elegant and creative mixing, thunderous basslines and catchy sampling. 'Hang on!' I hear you cry, 'Together' and 'Music Sounds Better with You' aren't Daft Punk songs!' Well, you'd be right. Sort of. They're actually both songs that Thomas Bangalter released with other French House musicians under a different moniker, which then also became international chart-toppers in their own right. He just released one single under two brand-new completely different unknown bands and broke the charts with them as if it were nothing. If that isn't a demonstration of the pure magic emanating from Bangalter's fingertips, then I don't know what is.
3. 'Face to Face' (Discovery)
This song might be the most deftly sampled track in all of dance music. It contains (at least) eight samples, from Electronic Light Orchestra all the way to the Alan Parsons Project. If you don't get round to listening to this song, you should at least watch how it was created. Their sampling is so eclectic and inventive that Daft Punk seem closer here to gourmet chefs than electronic musicians. Todd Edwards, a long heralded icon to the French duo (if not to all of electronic music) provided both his genre-defining sampling techniques and his vocals on a surprisingly charming track about the benefits of in-person confrontation. It acts as a complimentary foil to the sombre tones found in 'Digital Love,' 'Veridis Quo' and 'Something About Us'. The guitars strings are infectious, the flute is gorgeous and it's almost impossible not to sing along to. 'Face to Face' is nothing short of an utter gem adorning the glistening Discovery crown.
2. 'Contact' (Random Access Memories)
The album closer on what turned out to be Daft Punk's final record is a wonderful combination of all of their established sounds. By sampling NASA's Apollo 17 mission, it manages to convey all of the themes that the duo have contended with in their music; the interactions between human and machine, the inherent connections we have with the cosmic realm and the mysteriousness of our undiscovered technological future. There are hints of all of their albums here, the classical instrumentals of Random Access Memories, the electronic synths of Discovery, the abrasive riffs of Human After All, and the heavy-hitting kick drums of Homework that all amalgamate into one final beautifully climactic sonic explosion. The final thirty seconds of the track leave us to ponder the remnants of the last six minutes. Perhaps, in retrospect, it acted to grace us with a moment to ponder their work in its entirety, and to serve as a poignant goodbye.
1.'Giorgio By Moroder' (Random Access Memories)
I was debating whether or not to consider this song for the list, as it has gained cult status in its own right. However, I found it impossible not to consider how gorgeous every element of this cut truly is. Daft Punk reserve their longest song on Random Access Memories to act as a wholehearted love letter to one of dance music's founding fathers. Giorgio's samples doesn't act as a mere vocal commentary, but as a chronicle of musical history. As he elaborates on his development as an artist, and by extension, the evolution of dance, the music changes with him. The temporal advancement of his stories are gloriously accompanied by the constantly evolving sounds and recording technologies synonymous with the musical era he discusses at the time. I cannot consider this song as anything other than that which is constructed with a pure passion for the essence of dance music. It is almost inevitable that you will become awash with the same awe that Thomas and Guy-Man feel when embodying Giorgio's ideals in this song. It might not hold the same danceability that permeates 'One More Time,' but within 'Giorgio By Moroder' lies a transitory glimpse of the very soul of Daft Punk.
---
Thanks for Reading! You Might Also Like:
Album Review: Julien Baker – Little Oblivions
Essential Album: Lorde – Melodrama
Album Review: HAIM – Women In Music Pt.III (Expanded Edition)