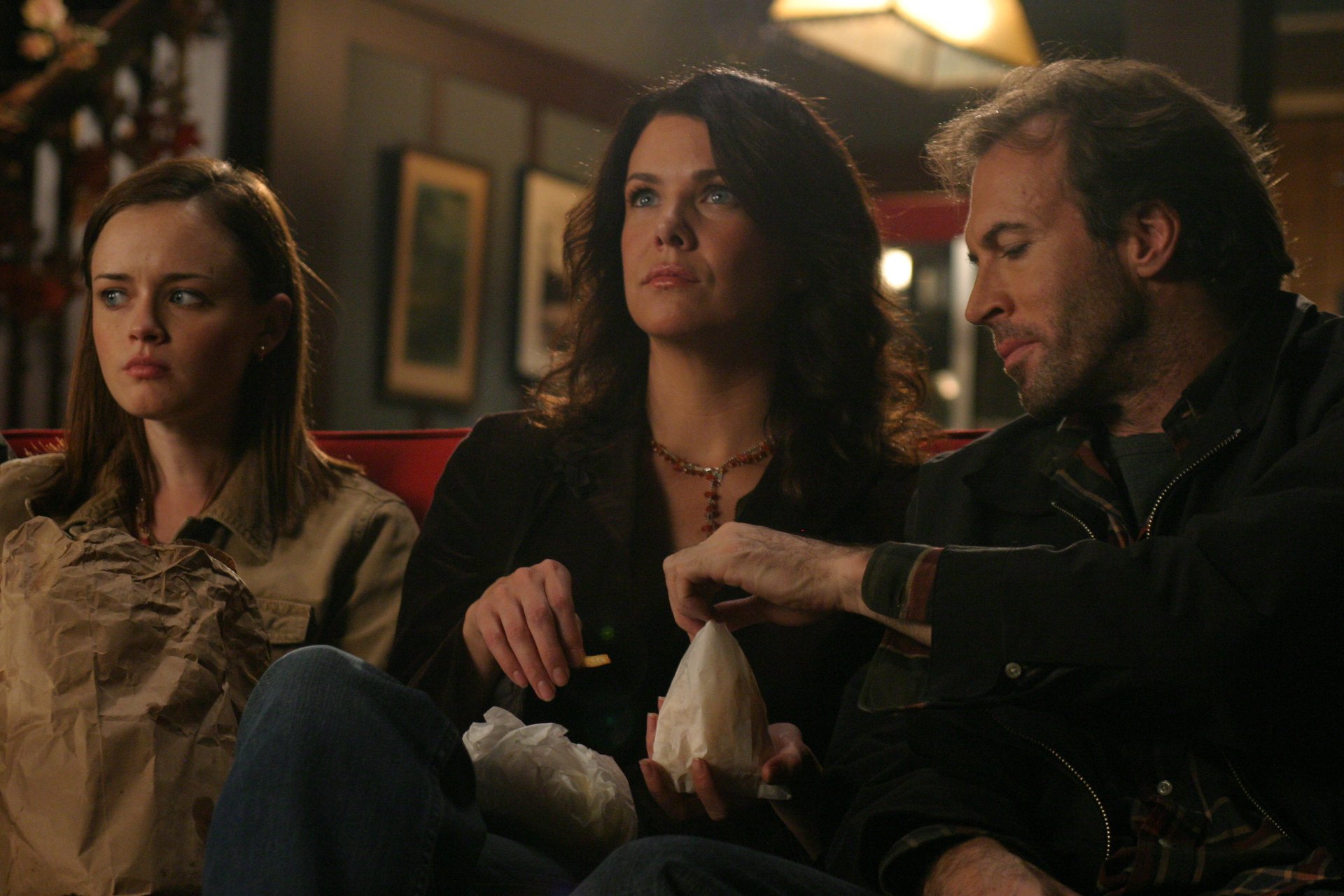 TV Writer Amie Kealy makes the case for Gilmore Girls, arguing its undeniable charm, compelling romances and the strong mother-daughter relationship it centres around will immerse you in comforting nostalgia
When I want to emerge myself in a good TV program, I am generally the kind of person who loves to rewatch old favourites, rather than delving into new, unknown material. The past few months have made me feel very nostalgic, with this being my last year at university, and so I found myself turning back to one of the first television programs that gave me an insight into university- albeit American university, but university all the same: Gilmore Girls. I remember when I first walked around the UoB campus, I was awash with familiarity from the American colleges that appear on the show, from the redbrick buildings to the students milling around campus. Walking around campus, I could almost pretend that I was in an episode of the show, and there was something so mesmerising about that.
Gilmore Girls has been a much-beloved program of mine since I was in primary school. In 2016 they even made a four-episode reboot, giving us a taste of life in Stars Hollow, nine years after the original series ended. So, you may ask, what is Gilmore Girls really about? The answer is simple: the unbreakable relationship between a mother and her daughter. Gilmore Girls follows the lives of Lorelei Gilmore (Lauren Graham) and her daughter Rory Gilmore (Alexis Bledel) as they navigate their way through their life's many ups and downs. They live in a little town called Stars Hollow, made up of many eccentric characters, and quaint little businesses, to paint this comic but cosy community that is, at times, a little out of touch with the rest of America.
Like all good TV programs, romance features heavily. Jared Padalecki, best known for his role in Supernatural, stars as Rory's first love, and bad boys Jesse (Milo Ventimiglia) and Logan (Matt Czuchry) act as startling but endearing contrasts to the sweet boy next door. But it is not only Rory who is swept away in the world of romance – so too is Lorelei, her most notable significant other being Luke Danes (Scott Patterson), the local café owner.
What I like most about this program, thinking about it retrospectively, is the emphasis placed on female-female connection. The power of kick-ass women is at the forefront of this show, with Lorelei being an independent single parent, raising Rory all on her own. More than this, though, is Lorelei's determination to make a name for herself and establish her own bed and breakfast, without the help of her overbearing, lavish-living parents. This is paralleled in her daughter, Rory, whose strong work ethic and determination to get into an Ivy League college, has always been an inspiration for my own academic career. This independence, this strong femininity, is at the heart of the program because, at the end of the day, the only couple we're truly left rooting for is actually Lorelei and Rory. All the male characters are secondary to their relationship.
You may ask, how is it any different from other TV shows like The O.C or One Tree Hill, with their focus on teenage drama and high school life? What sets Gilmore Girls apart is its charm. There is something so comforting and reassuring about the quaint little town of Stars Hollow, the unbreakable bond between Lorelei and Rory, and the triviality of their daily lives, that it is almost too hard not to watch. Rewatching Gilmore Girls, after being stuck in the house day in and day out during lockdown, has been a comfort blanket of sorts for the monotony and stress of having to adapt to the whirlwind of the pandemic.
All seasons are currently available to watch on Netflix, so, if like me, you want to immerse yourself in easy-going, romance-filled, female-powered TV fun, then head over and start watching Gilmore Girls immediately.
---
Check out more of Redbrick's favourite throwback shows here:
Throwback Shows: One Tree Hill