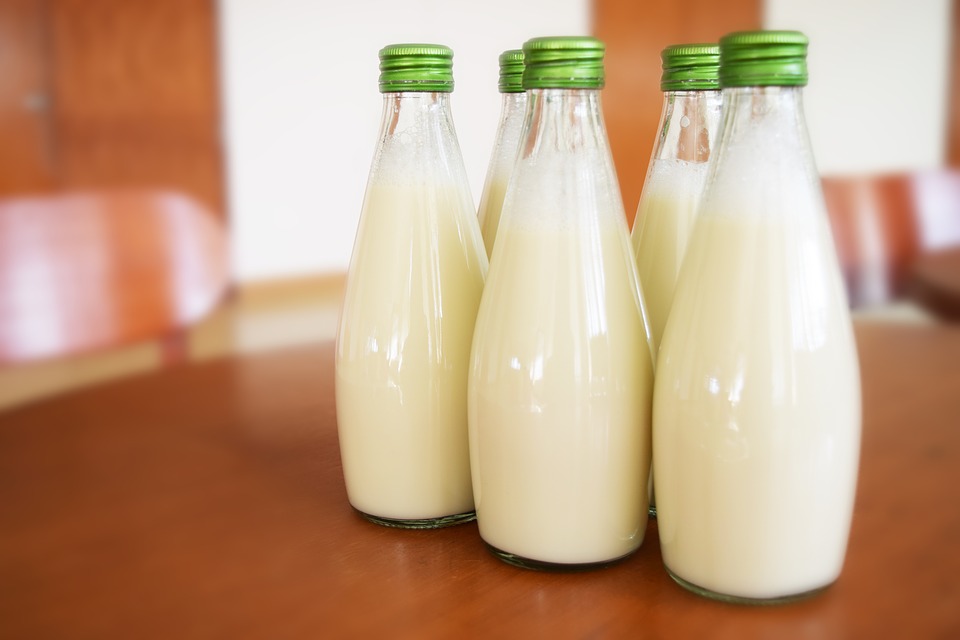 Deputy Editor Emily Calder runs us through the pros and cons of drinking dairy
Almond, oat, soya, and so many more – as a lactose intolerant, I truly feel a part of the milk alternative lifestyle. These milks are consumed as an alternative to cow's milk for a variety of reasons, including veganism, intolerance and allergies, or simply people doing their bit for their health and the planet. With so many alternatives, however, one may wonder how much avoiding cow's milk actually does for our bodies and the environment – it may not be as clear as we assume. 
In terms of health, humans consuming cow's milk may be simply unnatural. We are the only species to consume milk in adulthood, and the only species to drink the milk of another animal. Drinking milk designed for the bodies of baby calves just seems wrong; calves have four stomachs and drink milk to gain a huge amount of weight as they grow rapidly during the early years of their lives. Surely humans are not benefiting from consuming this? Additionally, many dairy cows are given artificial sex hormones to ensure fertility. This can mean that dairy-drinkers have an abnormally high intake of both oestrogen and progesterone, which is very likely to cause hormonal imbalances and can often make us more vulnerable to diseases. What is potentially even more dangerous, is drinking non-organic milk can mean that we consume the synthetic hormones that cows are often given – such as growth hormones to increase milk production. It is difficult to believe that consuming these abnormal hormones could be good for us.
However, non-dairy milks contain far less protein and calcium than dairy, meaning that vegans and dairy-avoiders may be missing out on vital nutrients that our bodies need to function. These milks also contain far more ingredients than cow's milk, and often more added sugar to ensure a pleasant taste. Additionally, these milks may lack Vitamins D and A, and are usually more expensive and with a lesser availability in some common supermarkets. Perhaps, therefore, alternatives are not the health-dream that many brands try to sell them as.
An additional reason that increasing numbers of us are ditching the dairy may be the environmental and ethical impacts. Studies show that dairy has by far the greatest negative impact on the environment out of all milks in terms of emissions, land use, and water use. A single glass of milk requires more water to be produced than a human would use in a typical shower, which seems pretty outrageous. Furthermore, many dairy-consumers turn a blind eye to the way in which their milk is obtained. In order for dairy to be produced, the cow must be artificially inseminated as the mother cow only produces milk during pregnancy. The mother cow then forms a strong bond with her calf – not dissimilar to the bond between human mothers and infants – and the calf is then usually removed within 36 hours of its birth. Not only is this extremely distressing for the mother – a quick look on the PETA website will illustrate that – but the fate of the calf is usually dire; male calves are usually killed, often for veal, whilst females are sent to the same fate as their mothers. Personally, I feel that the ethical reasons alone are enough to ditch the dairy, regardless of intolerance or health benefits. 
However, the environmental impact of non-dairy milks is often underestimated. Studies show that rice and soy milk are very high in emission productions, whilst rice and almond milks additionally require a lot of water, leaving the milk with the smallest environmental impact as oat milk. Additionally, milks are usually more expensive to buy based on how clean their production process is and on how few additional ingredients and additives there are – the cleaner the milk, the more harm on your wallet. For students and many others, it may not seem worth it to splash out on these milk alternatives when people have been consuming dairy for their entire lives, without thinking twice about it.
All in all, we should be wary of what milk alternatives we choose. Oat milk seems to be the milk with the smallest environmental impact, and we can also be wary of which brands of milk we choose. For example, to avoid added sugar, it is usually preferable to go for an unsweetened option. To ensure maximum health benefits, it may be useful to choose a brand of milk with fewer additives. Either way, it seems that almost any milk alternative is better than dairy – not only for your body, but for the environment and animals. By no means am I demanding anyone cut out dairy entirely, as what a person consumes is entirely their choice, and I understand that it may be difficult to resist cheesy chips after a night out. However, with so many alternatives out there for all dairy products, there has never been a better time to ditch dairy. Even by buying soya or almond milk – which can be found for around 65p a bottle in Aldi – you would be doing your bit to help both yourself and the world around you. Perhaps, cutting down on dairy is something that everyone can aim for in 2019.