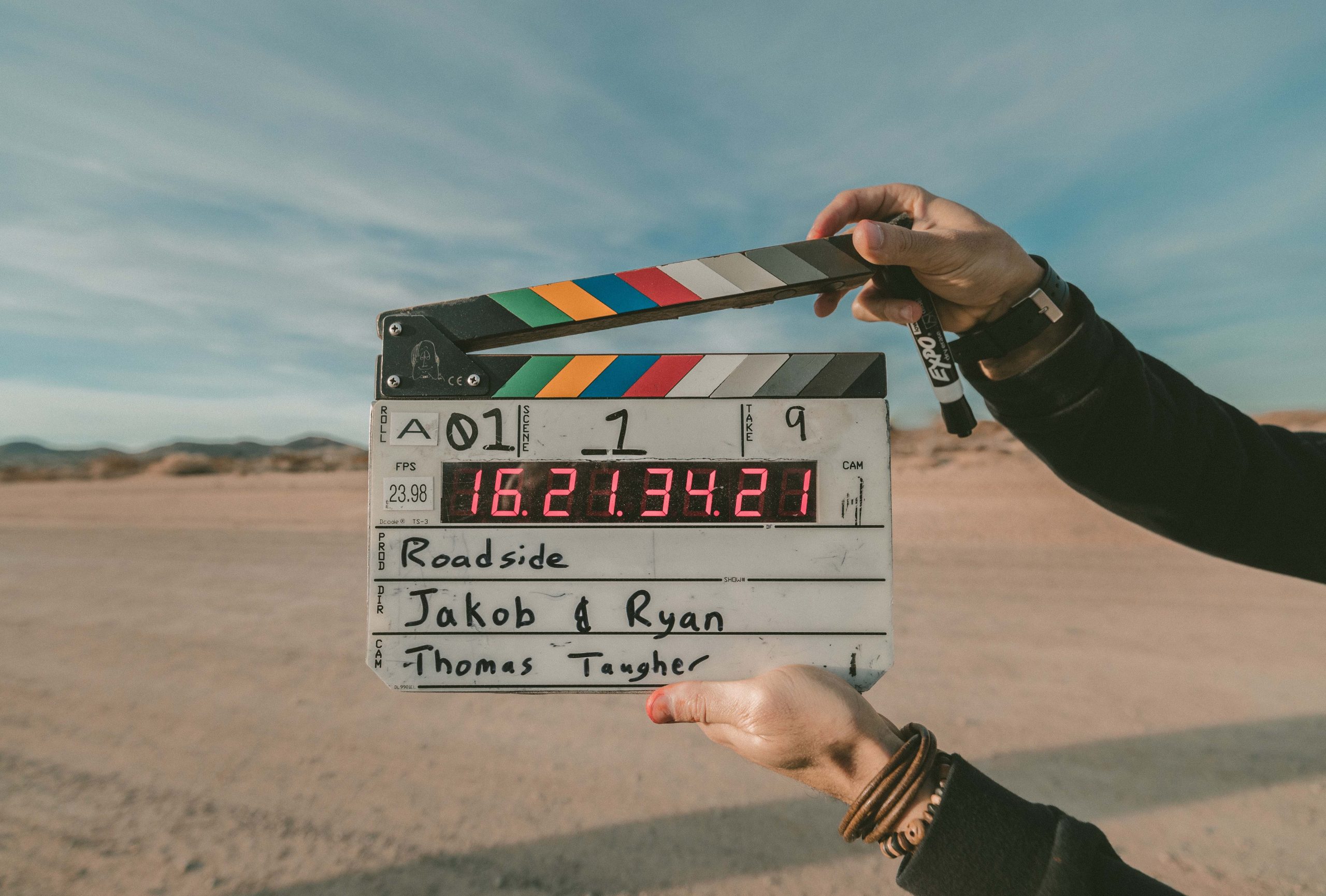 Writers from Travel and Film have come together to provide an extensive list of holiday films to get you through Lockdown 2.0
The Secret Life of Walter Mitty 
Most viewers don't expect to gain any level of travel inspiration when they begin watching The Secret Life of Walter Mitty. The protagonist, Walter, actively shies away from excitement and drama for most of his adult life, choosing instead to spend his time in the dark, developing photos for 'LIFE' magazine. Ben Stiller plays this somewhat uninspired titular character well, but the film truly soars to life when Walter embarks on a sometimes perilous, often strange, international adventure to hunt down one last photograph for the final print issue of 'LIFE'.
The stark contrast between Walter's dull, repetitive existence in a grey New York skyscraper, and the open, varied landscapes of Greenland and Iceland, only makes his journey more significant. It is impossible not to smile as Walter rushes through an Icelandic valley on a longboard, racing to catch his travelling photographer. The picturesque scenery demands attention. I, for one, feel incredibly jealous watching Walter experience such thrill in this unique and eerily quiet setting.
The film's short stint in Greenland may not inspire the same urge to jump on a plane with a backpack and a skateboard, but these scenes are original and eye-opening nonetheless. Here, The Secret Life of Walter Mitty offers an insight into a country often neglected, even by travel guides. This film really does attempt to go where few men have gone before, and for that, I will always consider it a great example of uplifting and inspirational cinema.
Romana Essop
---
Brokeback Mountain
Set primarily in Wyoming during the '60s and '70s, the scenery of Brokeback Mountain is the perfect backdrop to Ang Lee's heartbreaking romance based on Annie Proulx's 1997 short story of the same name. Though the movie has a variety of settings, including Texas and Northern Mexico, the fictional Brokeback Mountain, filmed in Alberta, Canada, is the true star. Wide shots of the beautiful Rockies accompanied by Gustavo Santaolalla's Oscar-winning soundtrack frame Jack (Jake Gyllenhaal) and Ennis' (Heath Ledger) illicit 'fishing trip' meetings beautifully. The scenes shot in Alberta are noticeably quiet, often featuring just the sounds of running water and distant animals, emphasising the rugged serenity of the location. Brokeback Mountain is not only a landmark of queer cinema but a beautifully shot love letter to both Alberta and Wyoming.
Kitty Grant
---
Into the Wild
Based on the true story of a recent college graduate desperate to get away from a problematic family and a bleak capitalist society, the 2007 film Into The Wild is one of the most memorable films I have ever watched. It demonstrates an unforgettable range of emotional highs and lows as Christopher McCandless sets off into the American wilderness to become completely free.
Renaming himself Alexander Supertramp, McCandless encounters infuriating difficulties and incredible triumphs along his journey. These small yet detailed encounters in constantly changing landscapes immerse the viewer into the story, making it uniquely personal. Supertramp, (played by Emilie Hirsch) manages to encapsulate relatable and raw feelings towards people and places in a way that makes it impossible not to become attached as an audience. Additionally, we are presented with an honest depiction of his personality and intimate thoughts as he spends so much time alone with nature.
Beautiful shots of the silent Alaskan wilderness alongside the unforgiving streets of Los Angeles create a sharp contrast which changes his life in mere moments and is delightful to watch. Perhaps this is why in only 148 minutes I was left bawling uncontrollably: you feel like you have lived a whole other life with this man. The freedom he experiences in nature is exhilarating to watch on screen, something that the director Sean Penn manages to capture so accurately so that even when watching at home you feel like you are there.
Katie McDonagh
---
The Darjeeling Limited
Three brothers and a luxury train journey across India – Wes Anderson's The Darjeeling Limited is a quintessential film for anyone who loves travel. At the surface, The Darjeeling Limited seems like a film with little action, but it is this leisurely approach to storytelling that allows a pure, realistic portrayal of India to emerge.
Based mostly around a single long-haul train journey across the Indian countryside, the three Whitman brothers (portrayed by Adrien Brody, Jason Schwartzman, and Owen Wilson) immerse themselves head-first into Indian culture, exploring aspects of everyday life, from religion to food. The brothers visit both the built-up areas of India, and the remote areas – the fact that The Darjeeling Limited pays equal focus to these varied representations of India arguably sets it apart from other Western portrayals.
The Darjeeling Limited shows the beauty of everyday life in both urban and rural areas of India; it portrays the rich culture found in places where many tourists may not visit. Primarily filming in Jodhpur, audiences can view the true Indian landscape; it does not feel confined to a manufactured set. Whilst the story can be somewhat slow at times, this allows for an indulgence in the aesthetics of each shot; vibrant yellows and turquoises dominate the colour palette.
This vibrancy, paired with Anderson's signature symmetrical shots, creates a visually exciting experience for the viewer. Often an overlooked addition to Anderson's filmography, The Darjeeling Limited is a beautiful, immersive portrayal of India sure to enthral anyone with a penchant for travel.
Samantha Hicks
---
The Prince of Egypt
There aren't many movies that do what music can do for me: to provide something so relatable and help you through difficult, human situations. The Prince of Egypt is one of these movies. The film adapts the story of Exodus, following Moses as he frees the Israelites from the Pharaoh of Egypt. It is perfect for when I am sad and need something inspirational as well as when I feel like watching something to make me feel homely and comfortable. It's funny in many parts and teaches many lessons that over the years of watching become more and more apparent. Thanks to its symbolism, message, and beautiful animation, it manages to stick in the back of your mind; it is an animated work of art. It helps that the music is by Hans Zimmer, with Mariah Carey performing cover songs on the soundtrack. In circumstances like these when miracles can seem far and in between, The Prince of Egypt has never been more powerful. Be prepared to let some light in after watching this film.
Clara Jeggo-Morate
---
Blended
Drew Barrymore and Adam Sandler of 50 First Dates and The Wedding Singer reunite for another classic feel-good romantic comedy, but this time with an escape to South Africa. The film follows Jim and Lauren, single parents who, after a disastrous first blind date, end up on the same idyllic safari holiday with their kids. "The Palace" is the perfect hotel equipped with a salon, gym, nightly pool party, quad bike track and much more. However, it is on a safari that Jim, Lauren and their families are seen to be 'blending' for the first time. It is this safari that also reminds me most of my time in South Africa. Seeing elephants, giraffes, lions, rhinos and zebras in the beautiful game reserves of Africa is a must-do on many people's bucket lists, and Blended can provide an escape into this world whether it has been ticked off yet for you, or not.
The film ends like a typical romcom with Jim and Lauren, having fallen for each other in Africa, professing their love at a baseball game back in the USA. Overall, Blended is an escapism film like many others with warmth, comedy, and an amazing location.
Lucy Dodd
---
Thunderbirds
'Thunderbirds are Go!' is not only a Busted song. It is the symphony that plays during the credits of the 2004 live-action Thunderbirds. Doused in disgustingly bright colours and somewhat questionable acting, the film might not be the magnum opus of cinema, yet the beautiful setting, Tracy Island, looks perfect for a holiday.
At first glance, Tracy Island looks like a luxurious bourgeois holiday resort, or perhaps an offshore tax haven. But if you look past the vast golden sands and the picturesque growth of tropical trees, Tracy Island holds more than the radiant beauty of the Bahamas. Underneath its coastal beauty, the island is hollowed out to contain multiple highly militaristic, absurdly expensive warships, capable of mass destruction, privatised and free of any democratic authority. If this causes you any stress, then you can relax. The oceanic waves are a cerulean blue, a perfect resting spot for any getaway.
The Thunderbirds may have chosen Tracy Island for any number of reasons. The discreet location, the sheer amount of rocket ship storage or maybe it holds little or no tax liability. However, the true appeal of Tracy Island is in the bright sky, clear oceans and peaceful weather. It is a perfect dreamscape, built on the idealist fantasy of a private island. Wherever it truly is, I hope they have space for a little tent on the beach, to spend a night under the stars (if you can see any underneath all that rocket smoke).
Rhys Lloyd-Jones, Film Editor
---
Thelma and Louise
Thelma and Louise's plans for a fishing trip go awry when an attempted rape triggers a change of plans. They undertake a cross-country trip to flee the police, from Arkansas all the way to the Grand Canyon. On the way, they encounter cheap motels, long-winding roads of desert as well as some friends, new and old. These are friendship-defining moments that will make any audience fall in love with Thelma and Louise.
Their iconic turquoise 1966 Ford Thunderbird means they aren't in one place for long. Along the way, they pick up a hitchhiker, J.D., a loveable rogue played by Brad Pitt. His charm and candour compliments Thelma's craving for experience, which rivals Louise's parental-like caution. These dynamics make for a fun, if turbulent, cross-country journey.
The endearing friendship dynamics, whilst pointing to the fundamentally flawed justice system, makes their travelling a joy to watch on screen. Their relationship is defined by tough love, honesty, and laughter, perfectly captured in the ending montage of their road trip. The film radiates female camaraderie, crafting an empowering message about controlling one's own destiny.
'I always wanted to travel; I just never got the opportunity'. Thelma manages to achieve some of her dreams in this compelling cross-country chase and gains some new experiences along the way – a potent reminder to embrace your travel ambitions when you can!
Annabel Smith
---
When Harry Met Sally
When Harry Met Sally is the best autumn movie ever made. The poster says it all: Billy Crystal and Meg Ryan, staring at each other while surrounded by the crisp orange leaves you can find if you're lucky enough to be in New York during the fall. It makes a convincing argument that we should look past the rain and oncoming cold to appreciate the freshness and change the season brings. It helps to be in the right city, of course.
The film is one of the most convincing arguments in favour of New York's status as one of the world's most celebrated destinations. You follow the couple through their years-long will-they-won't-they story, with director Rob Reiner showing his audience every nook and cranny the city has to offer: from vibrant book shops and bustling diners to cosy apartments and dusty baseball fields. Nora Ephron's script is full of zingers and insights into close-of-the-century gender dynamics, succeeding most when it combines these ideas with the stunning vistas of the city that its cast and crew so clearly adore. We'll have what she's having too, please!
Sam Denyer, Film Editor
---
Call Me By Your Name
One of the signposts of a good film is its ability to transport you into another location through the means of a good storyline. This is definitely applicable to Luca Guadagnino's Call Me By Your Name, a film characterised by unavoidable escapism.
Call Me By Your Name takes place 'somewhere in Northern Italy', and this lack of detail just adds to the dreamy, lazy effect of the film, furthered by its rural location and the summer timeframe. There are so many elements that contribute to its escapism: food, sound effects, music, its depiction of daily life and most importantly the stunning cinematography of the film itself. When Elio (Timothée Chalamet) is asked by love interest Oliver (Armie Hammer) what he does all summer, Elio responds with 'read books, transcribe music, swim at the river, go out at night' – the perfect itinerary for such a summer in such a location.
Call Me By Your Name somehow makes Italy look even more beautiful and enticing than it already did. I'm not sure if it's the plethora of fresh fruit available (wink); the multiple locations of crystal clear water which feature in the film; or more simply the unrelenting sunshine; but with every watch I want to go to Italy more and more.
Daisy Kirkaldy, Deputy Editor
---
Hunt for the Wilderpeople
Before Taika Waititi was making Marvel Movies and Oscar winners, there was Hunt for the Wilderpeople, the 2016 follow-up to the vampire-centric comedy What We Do in the Shadows. Hunt for the Wilderpeople is Waititi's second New Zealand-based feature film, after the semi-autobiographical Boy, and it achieves the same blend of comedy and sentimentality.
The film stars Julian Dennison (of Deadpool 2 fame) as a juvenile delinquent and Sam Neill as his reluctant foster father who, after tragedy strikes, become subject to a manhunt led by a determined child welfare services worker. Hidden in the New Zealand bush, they navigate 'majestical' mountains, forests and lakes on a hike more adventurous viewers will be itching to replicate. Among other things, the film is an ode to the joy of freedom, represented by the outdoors – a sentiment those who love to travel will appreciate. It was shot almost entirely with one camera on the Central Plateau, the stunning volcanic area of New Zealand's North Island, and the Waitakere Ranges, known for their surf beaches and walking trails.
If The Lord of the Rings made you dream of hiking in New Zealand, Hunt for the Wilderpeople will convince you that it's real and that you can make it a reality.
Emily Faithful
---
The Motorcycle Diaries
The Motorcycle Diaries is a Spanish language film that follows the journey of a young Ernesto 'Che' Guevara (yes, that Che Guevara), played by Gael García Bernal, as he travels around South America with his friend Alberto (Rodrigo de la Serna). Inspired by Guevara's real diaries documenting his historic trip that set him on the path to becoming a revolutionary leader, the film takes us on a whistle-stop tour of some of the continent's most breath-taking sights.
From locations such as the Andes and the Atacama Desert, to the Peruvian Amazon, the cinematography of The Motorcycle Diaries highlights the diverse landscapes of South America, as well as the various cultural groups within it. The scenery is also used for effect within the movie, with a poignant moment for Ernesto's development taking place as the two characters visit Machu Picchu.
The 8,700-mile journey undertaken within The Motorcycle Diaries, with Ernesto and Alberto travelling from Argentina to Venezuela, is the heart of the film. The showcase of the natural features of the continent, all filmed on location, is one of the most impressive aspects of this 2-hour experience and is enough to inspire anyone to want to visit these destinations themselves.
Emily Wallace
---
Letters to Juliet
Letters to Juliet follows Sophie, a young American woman on a romantic vacation to Verona, Italy. She finds herself entranced by the local tradition of heartbroken women writing letters to Shakespeare's Juliet in hopes of finding an answer to their problems. Sophie discovers a 50-year old letter, lost in the wall, and contacts Claire, the writer, who shows up in Italy in hopes of reconnecting with her long lost young love. Accompanied by Claire's stubborn grandson Charlie, they set off on their romantic adventure around the Italian countryside.
The film is everything you could expect from a romance, it even has a balcony scene, which is all you could ask for when replicating the tale of star crossed lovers. It is truly a feel-good film that transports you to its dreamy Italian setting. Not should you watch the film to experience a story of love, but to marvel at the picturesque images of Verona captured by the cinematographer. To me, Letters to Juliet is a film destined to be a guilty pleasure, although full of cliches, your heart will without a doubt melt under the Tuscan sun.
Ffion Hâf
---
Happy Together
Released in 1997, Hong Kong cult classic Happy Together depicts a gay couple who have travelled to Buenos Aires in an attempt to save their failing relationship. In the film's prologue, they break up on the way to Iguazu Falls and are eventually stranded in Argentina, broke. There is an irony to the film's title – Po-wing and Yiu-fai reconnect, but can they really 'start over'?
This film is about transition – living in a place that is not quite home with someone who is not quite familiar anymore. With Hong Kong's handover on the horizon, it captures the liminal space between diving off a cliff and plunging into the deep. The Falls, the cigarettes, and the apartment fill that space. It is a narrative and visual delight – vibrant colours and imagery are Wong Kar-wai staples that have been cited as stylistic influences to Moonlight.
I am from Hong Kong, and this was my first Wong Kar-wai film. Watching this while my home is once again in a state of transition made me feel things I can't begin to explain. If you're put off by this film being in a foreign language, don't be. I can assure you that the subtitles are adequate. This piece of art will touch you, whoever you are.
Julia Lee
---
Ratatouille
Now, I know what you're thinking. In what world could a film about a fictional rodent master chef possibly be seen as a travel film? I am so glad you asked, because Ratatouille shows us the multiplicity of Paris in a way that Funny Face or Emily in Paris could only dream of. All, might I add, in an animated landscape.
The opening scenes of the film take us from the rural, rustic outskirts of Paris and thrust its audience straight into the gritty, grimy sewer systems that lead to the motherlode: the capital city itself. From the moment that Remy emerges from the houses and glances at his new surroundings, he is captivated by the landscape. The city seems endless and its wonderment is not lost on the audience. Even through the seemingly restrictive medium of animation, the immersion into the environment is enough to make anyone want to pack a bag and run for the airport.
Jade Matlock, Film Editor
---
Midsommar
I'm a sucker for pretty films. Destination, cinematography, set design – when they all come together, it's satisfying.  One film that does this perfectly, ironically, is Midsommar.
Although Midsommar is a horror film, one of the reasons it works so well is due to how unbelievably beautiful it is. The contrast between the eccentric, shocking actions of the pagan cult it's based on, and the picturesque setting, makes the plot that much more unsettling. But thankfully, this is only about favourite movie destinations, meaning the actual plot of the film (although very good!) doesn't matter, and the focus remains on how stupidly pretty the film is.
Although the film is set in Sweden, it's filmed in Budapest. The director, Ari Aster, went above and beyond to replicate the village of Hårga – a real place, but not the mirror-image of the village we're shown. Though it's safe to say we get a very good idea of what Hårga is like: sunny, secluded, with unbelievable views. It's a dream world — if you look past all the murder.
Lily Mitchell
---
The Revenant
If I'm ever asked to identify one of the most incredible backdrops and settings in film, my first reaction is to think of The Revenant. Taking place in the Dakota states territory but mostly filmed in Calgary, Canada, we see Hugh Glass (Leonardo DiCaprio) essentially take on the American frontier itself as he battles his way back from a devastating grizzly bear attack.
The Revenant features a harsh and unforgiving landscape, covered in snow and incorporating both dense, sprawling forests and magnificent mountains. Glass navigates icy rivers and hostile encampments upon his treacherous journey, barely surviving the tough terrain. It sounds horrible to live through, but as a destination it is truly stunning. Perhaps it's the American and Canadian Studies student within me, but the landscape shots of the relatively untouched American frontier are captivating and make me long to explore this ruggedly beautiful wilderness. Cascading waterfalls seem simultaneously deadly and magical, as do the vast, frozen over lakes that sit at the base of unforgiving mountain ranges. It might seem crazy but hey, if Leo can do it then why can't we? Just keep a watchful eye for bears.
Jake Davies