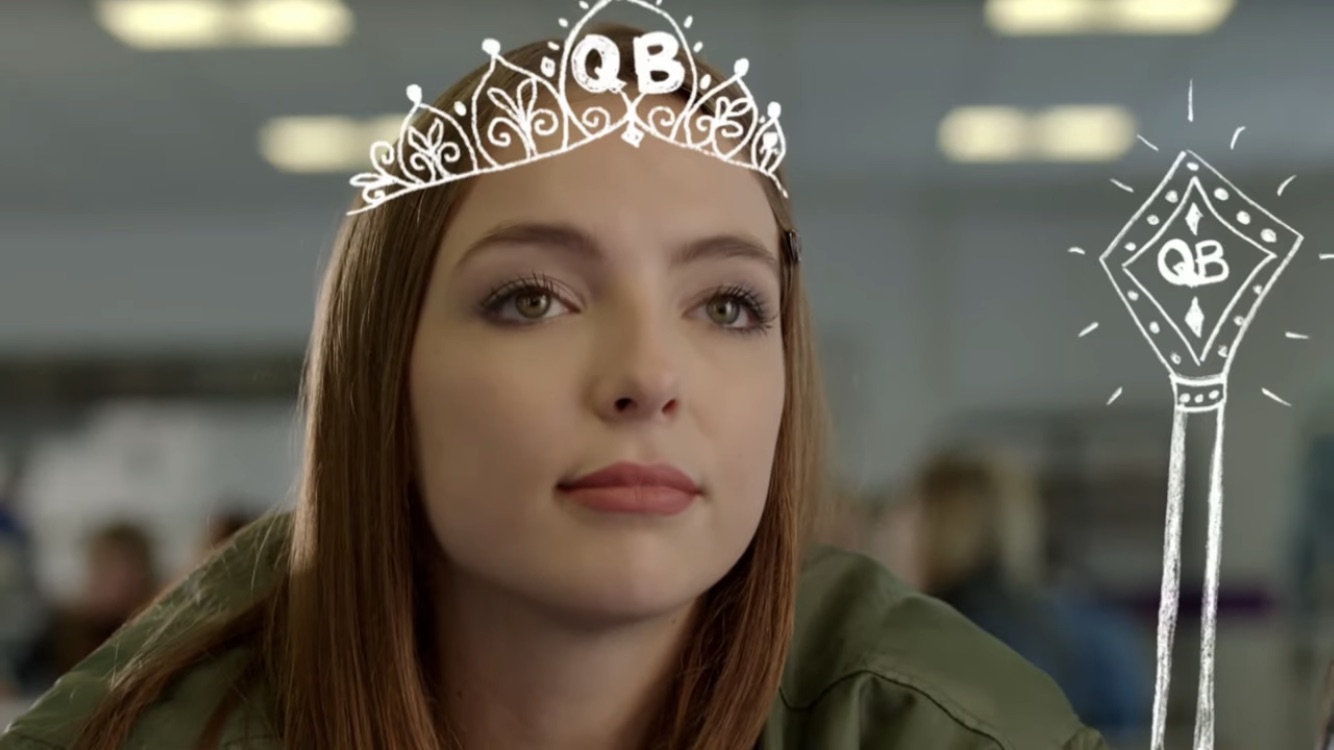 TV Editor Kylie Clarke explains why Chloe from My Mad Fat Diary is one of her favourite characters of all time, praising Jodie Comer's multidimensional performance
Villanelle from Killing Eve, Kate Parks from Doctor Foster, and Ivy Moxam from Thirteen are just some of the roles for which most people may recognise award-winning actress Jodie Comer. The role for which I first gained my appreciation for the Liverpool-born actress however, is that of Chloe Gemell in my favourite show, Channel 4's My Mad Fat Diary. 
For the majority of the show, we view Chloe from the perspective of her best friend Rae, who is envious towards Chloe. This is because of her conventional beauty and popularity, particularly with boys. However, Comer's performance manages to capture a depth to Chloe's character which, despite her initial introduction as a slight antagonist, makes her very hard to hate and easy to relate to. Chloe is a character whose true vulnerability, insecurity, and concern for her best friend shines through her confident exterior. 
We initially see a glimpse of this vulnerable side during Chloe's abortion story line in the first season of the show. This is the first time in My Mad Fat Diary where Chloe and her issues become a central theme. This allows for a shift in characterisation of Chloe from simply being Rae's superficial (and slightly bitchy) school friend.
As we are shown a helpless Chloe breaking down as she is forced to make her difficult decision on her own, it reminds us that she is just a sixteen year old girl. Despite Rae's slight resentment towards her, Chloe is also a misguided teenager trying to navigate her way through life, while also attempting to look out for Rae, which is not always appreciated by her friend. 
My Mad Fat Diary explores this characterisation of Chloe further in the final season of the show. In season three we receive an entire episode dedicated to Chloe's perspective of the show's events. Upon finding Chloe's diary after she goes missing, Rae realises that her best friend has never been out to get her. Rather, the two girls share a mutual envy. Chloe is jealous of Rae's humour and intelligence, believing herself to be unlikable and useless in comparison. It is impossible not to feel your heart break slightly upon hearing a seemingly self-assured Chloe describe herself as 'bitchy and broken.' 
As the final series progresses, she proves herself to be an amazing friend, even putting her own life at risk due to her concern for Rae. The Chloe that we end the series with holds herself with a maturity and selflessness which is not at all obvious when we are first introduced to her. Comer's performance works in unison with the show's incredible writing to make Chloe's character arc, in my opinion, the most developed of all the show's characters.
One of my favourite scenes of Chloe is in the second season of the show, when she uses voice recordings to expose popular mean girl Stacy Stringfellow (Sacha Parkinson)  for her falseness. She does this in order to defend Rae, proving that she refuses to betray her own morals just to become popular. Truly a bad bitch moment. 
The duality of Chloe's character is what I believe makes her so interesting. She is both relatable and inspirational to teenage girls. She is undeniably a hilarious and confident queen bee, as well as being a fiercely loyal friend. But, Chloe also struggles with her self-image just as much as any regular sixteen year old.
My only wish is that we could have seen more of the show from Chloe's perspective. She is multidimensional and highly underrated, making her one of my favourite TV characters of all time. 
---
For more TV articles, read:
Review: The Summer I Turned Pretty