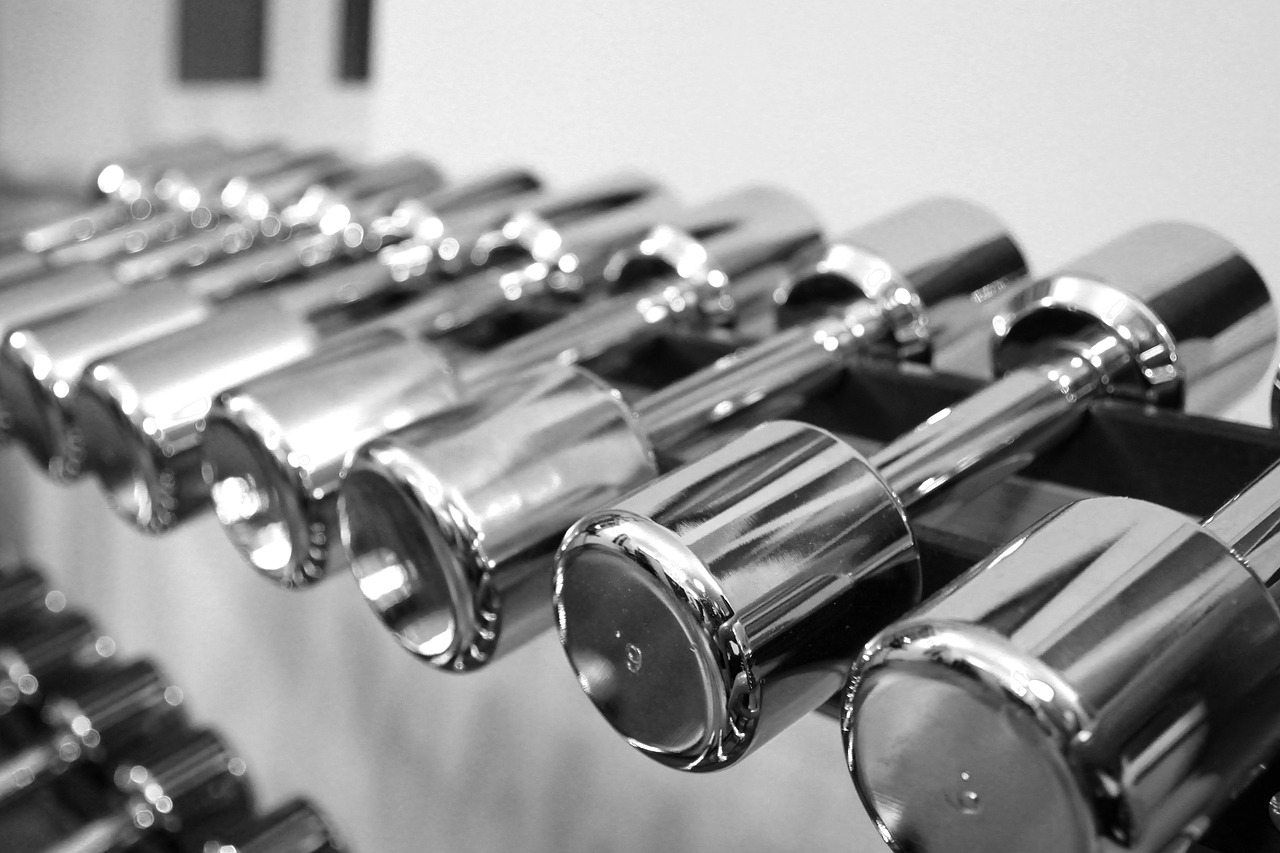 UB Sport have altered parts of their COVID-19 safety measures in their facilities, following pressure from students ahead of the new academic year
Gym sessions in the University of Birmingham (UB) campus gym can now last up to 75 minutes, having initially been capped at 45.
Guild Sports Officer Rob Hegarty announced the changes in a post to the Facebook group Fab N Fresh last Thursday, after widespread frustration from students.
Hegarty wrote: 'I've received a lot of feedback on the gym sessions, especially the short duration of the gym slots.
'I've consistently relayed this back to UB sport, expressing how students didn't feel it was long enough.
'On account of this, we've had many discussions and they have now extended the gym sessions in the main gym, where there will now be between 50-75 minutes slots to choose from.'
The changes will come into effect on Monday 21st September.
Elsewhere, the campus gym's opening hours have also been extended (now 6am to 10:30pm on weekdays and 7am to 8pm on weekends), off-peak hours are set to return to normal, and more pool lanes are now available.
Though members will soon be able to use the gym for longer periods, Hegarty insisted that 'safety of the students and staff is still the main priority,' and the new system 'still allows for sufficient cleaning between the slots.'
At the Tiverton gym, most sessions will last an hour, though it is possible to book a 90-minute slot at certain times.
Hegarty added to Redbrick: 'I've relayed and really pushed for the students' feedback, and UB sport are being really good and listening.
'I'm so glad that the students have got some good news and are happy.'
UB Sport: Measures are 'Out of Necessity'
Of course, stopping the spread of coronavirus remains the primary objective in all sports facilities.
Speaking to Redbrick, UB Sport stated: 'We cannot and will not compromise our hygiene standards, and these are standards which have been set out by the Government, Sport England and UK Active.
'We are continually looking into new cleaning solutions which will help make the cleaning process more efficient without compromising on the effectiveness.
'Most of the measures we have taken aren't out of choice, they are out of necessity and to ensure we play our part in helping reduce the spread of the virus.
'The health and wellbeing of our staff and members is our utmost priority.'
Which Measures Were Students Frustrated With?
Since re-opening on 25th July, the University of Birmingham (UB) Sport and Fitness Centre has been enforcing several new policies to limit the spread of coronavirus.
Cleaning equipment between sessions, a one-way system, and ensuring members wipe touch points before and after use are just a few of the several safety directives that students must follow when using the facilities.
However, measures such as the 45-minute time limit and the absence of lockers and changing rooms had received criticism from students.
It is the timeslots that students had been the most opposed to, with Civil Engineering student George Beare telling Redbrick: '45 minutes in [to a typical gym session] I'm probably on my first [or] second working set of squats and still have 80% of my workout left.'
Georgia Pexton, a Liberal Arts and Natural Sciences student, echoed Beare's frustration when speaking to Redbrick. 'When I went [to the campus gym] last week, I rolled out and stretched, did my warm-up, looked at the clock and had 10 minutes to complete my 60-minute session.'
As a netball player for Wasps and England under-21s, Pexton's gym and swim membership is crucial to maintaining an elite level of conditioning while balancing her studies, particularly as she has endured a tough spell with a major injury.
'I have been rehabbing a ruptured ACL for the past 9 months,' revealed Pexton, whose recovery could be impacted by the truncated sessions. 'It's incredibly frustrating not to be able to get a session finished, or having to rush a session meaning you miss important aspects of your warm-up or cool down.'
Though students will have more time for a workout once the changes are implemented, the period in between slots is necessary not just to clean equipment but, as UB Sport explained to Redbrick, 'to ensure the air circulation system has ample time to refresh and ventilate the area.'
The limits to gym sessions themselves may be the most eye-catching policies, but it is the absence of lockers and changing rooms that could pose a greater practical problem.
Despite having nowhere to store books, valuables, or clothes, members may only take a small drawstring bag into the gym.
'If I have to be on campus all day I need a change of clothes,' said Beare. 'If I can't bring a big bag on the gym floor but can't store it elsewhere, that's an issue.'
'After a full day on campus, it will be much more difficult to have to walk home to drop bags off before being able to go to the gym,' said Pexton, who has not used the swimming pool yet, since showers are only available in exceptional circumstances. 'I don't want to walk home in a wet costume,' she said.
Likewise, Anna Mason, an MSci Mathematics student, told Redbrick that 'it would be inconvenient if I wanted to come to the gym before [or] after uni and I had a lot of stuff that I couldn't put in a locker.'
When Can Students Expect More Changes?
The situation remains very fluid and subject to the number of COVID cases in the Birmingham area and nationwide.
For the time being at least, some sessions will be shorter than others, with UB Sport informing Redbrick that we aren't able to extend all session durations as they must ensure that 'entry and exit times for all of the different session types don't clash and create social clusters in reception or corridors.'
However, once more students return and demand for the campus gym rises, part of the Munrow Arena will house equipment, with UB Sport believing this will 'enable us to offer more availability for a gym-based workout.'
Meanwhile, the closure of lockers and changing rooms is 'in accordance with industry advice,' and Hegarty describes this issue as 'the next big hurdle.'
It will be a considerable obstacle to overcome, however, with UB Sport understandably focused on keeping risk at a minimum.
'As soon as it is safe to do so, we will ease measures but only when there is confidence that it will not compromise the health and wellbeing of our staff, students and members, or our ability to stay open.'
Useful Links:
---
Like this? Check out more from Redbrick Sport:
COVID Complicates Commonwealth Games Preparations
Walkout Shows How Far Players are Willing to Go
Summer Clear-out Needed at Everton as Ancelotti Revamps Squad