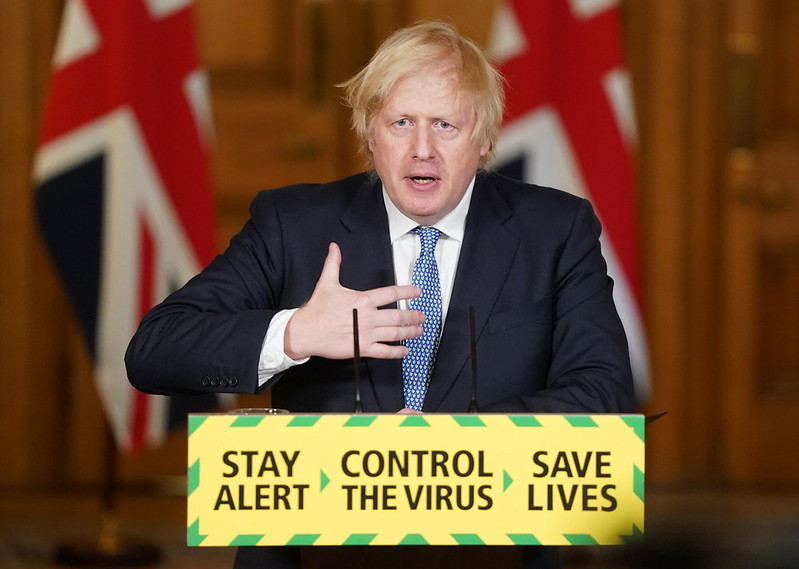 Print Editor Alex Boscott reports on the University of Birmingham's decision to continue face-to-face teaching amid the COVID-19 outbreak
On Saturday evening, Prime Minister Boris Johnson declared 'now is the time to take action' as he placed England into a second lockdown as COVID-19 cases continue to rise. 
However, despite claiming that 'the virus is spreading even faster than the reasonable worst case scenario of our scientific advisers', Johnson has refused to close universities during this round of lockdown restrictions. 
On the topic of education, Johnson stated: 'My priority, our priority, remains keeping people in education – so childcare, early years settings, schools, colleges and universities will all remain open. Our senior clinicians still advise that school is the best place for children to be.'
He continued: 'We cannot let this virus damage our children's futures even more than it has already. I urge parents to continue taking their children to school and I am extremely grateful to teachers across the country for their dedication in enabling schools to remain open.'
The Prime Minister's decision to not stop all in-person teaching ignited backlash from many in the education sector, including UCU General Secretary Jo Grady who tweeted: 'A half-measured one month lockdown, with no visible hope of a functioning track and trace system to be delivered at the end of it will not work. They are sowing the seeds of a 2021 lockdown by keeping schools, colleges, and universities open.' 
In a tweet, UCU stated that 'the government argues colleges and universities must continue in-person actives during lockdown so that learning isn't disrupted. But learning is disrupted when the mode of delivery constantly changes due to staff and students yo-yoing in and out of self isolation.' 
Information published on the government website has since advised that 'universities and adult education settings should consider moving to increased levels of online learning where possible' but has not called for all in-person teaching to cease outright. 
In addition to this new advice, the government has also ruled that students 'must not move back and forward between your permanent home and student home during term time. You should only return home at the end of term for Christmas.' 
In response to these new measures, one final year UoB student told Redbrick: 'If universities are high transmission areas they should have been shut. Also the likelihood of students not returning home early, especially if their mental health diminishes from being isolated in their rooms all day is 50/50 at best.' 
First-year student Joshua Latham-Phillips also said: 'I'd say universities not being shut shows a lack of respect towards staff since they're the ones being forced into working in areas with incredibly high cases despite there not being much economic gain for sending students into university (students at home or halls doesn't stop parents working like children not being in school does. I think it's a cop out policy to try and say they're supporting mental health cases in university by having the universities open so they can't be blamed for the increase in suicides (If the university is there to support they [the government] don't think they can be blamed). 
'In terms of travelling home, I think that's a sound policy but there should be cases allowed to travel home if a 10 day quarantine is done, especially for first years in halls. Also support bubbles with single parent households like mine I think should be fine.'
The University of Birmingham have stated that they 'are working through the detail and waiting for further guidance from the Department for Education, as well as talking to the Director of Public Health for the City of Birmingham.'
The statement from the university also outlined certain key points:
Your teaching and research

– along with other universities in England, and in line with the Government announcement, we will remain open to continue teaching and research delivery.  Unlike the March lockdown, the Government has advised students to remain at their term time addresses and we will continue to provide a range of safe, on campus activities and spaces to support your education.  Libraries and study spaces will remain open on campus and bimodal teaching and learning will continue with both face-to-face and on-line sessions.  

Your health and safety

– the safety and wellbeing of our students and staff remains our priority and will be at heart of any decisions we make.  Thanks to the tremendous efforts of our community, Covid test-positive figures are continuing to decline on campus, with no evidence of transmission in teaching settings.  

We will keep you updated

– We recognise that this continues to be a period of some uncertainty for all students and we will be in contact with you as soon as we can with more detail.   
The University of Birmingham branch of UCU commented on the choice to continue with face-to-face teaching sessions, saying they 'have been calling for teaching and working to be done online-only except where this is impossible for several weeks.
'If our calls had been listened to then it is clear that the recent rise in infections across the city would have been avoided. Since the start of term, the official number of recorded infections amongst staff and students at the University of Birmingham has risen from virtually zero to over one thousand.'
UCU Branch President David Bailey continued: 'Now that the Government has announced another national lockdown we believe that it is essential that teaching and working moves immediately to online-only as the default option.
'Staff are extremely concerned about the serious risk to their health and safety that teaching on-campus poses. In our survey of members, 82% agreed that the re-opening of campus was unsafe and that we should oppose it. We note that several universities have already moved towards online teaching for most programmes in the last 24 hours. We can only hope that the University of Birmingham's senior management follows their lead.'
Also in response to recent announcements regarding the nation's schools and universities during this second national lockdown, a petition has been launched urging the government to 'Reclose schools and colleges due to increase in COVID-19 cases.'
Liked this article? Here are some more from Redbrick News:
Students Frustrated by Gym Bookings
Interview With Student Who Received A Used COVID-19 Testing Kit