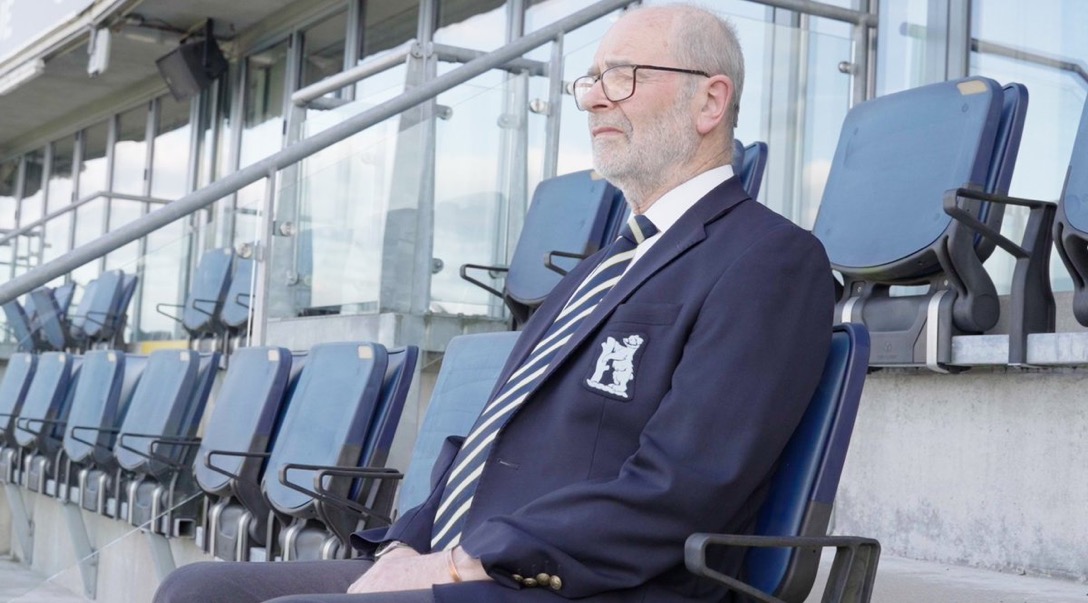 Sport Editor Oscar Frost interviews Mel Smith ahead of his 400th match as Warwickshire's scorer
Ahead of his 400th match as the scorer at Edgbaston, I sat down with Mel Smith to discuss scoring, statistics, and matchday preparations.
Smith has been lucky enough to score some of the most prestigious matches that have been hosted in Birmingham during his ten-year career.
"When I started playing a long time ago, as most UK-based cricketers would say that the pinnacle would be an Ashes test match. I have been lucky to do three or four Ashes matches in those ten years."
"They all stand out as being for me personally the top of the pyramid. That's what it is. I was also lucky enough to score the ICC's champions trophy final between England and India, quite ruined by the weather but nothing you can do about that."
"India vs Pakistan matches are always interesting. On any international, the stadium gets full, and it's a completely different environment."
"I've been lucky being where I am, so I can get the atmosphere from the Hollies' stand quite easily. It's quite something. Every match is as important as the previous one, but if I had to choose one it would have to be an Ashes test match."
Smith's office is situated above the Hollies stand, which is notorious for its noise and atmosphere, so I wondered whether he was distracted by such a vibrant crowd on match days.
"When there's a big crowd in, I tend to have the windows only slightly open because it can be a distraction. All the singing and shouting and everything that's going on."
"Whilst it adds to the atmosphere, I have to concentrate on what I'm doing. When they put the temporary stand in, that makes it about 26,000, which can make a lot of noise! Yes, I can hear them, and in between overs it's great, but during overs, I try and tune it out. "
Smith has been a scorer for ten years, but he is also responsible for keeping an eye on the statistics for players. This means that his role as scorer goes beyond just the scorecard, and goes into making sure that the players are recognised for milestones and achievements.
"Cricket is a game, unlike any other sport that can produce statistics of statistics. If these things happen, then I like to say them."
"I always make a point of going to see them [the players]. We'll have breakfast together. If we're travelling away we'll travel together, have the same hotel, I see them in the evening, I see them in the morning."
"I try to get all the information I need from Mark [Robinson] and any of the other coaches, and I like to be out of their way by about 10 o'clock in the morning." 
Smith has a packed day as a scorer, but we wanted to see what a match day looked like for him.
"My day starts the day two days before a game, going through all the stats that I have, and I make an educated guess about what the squad will be so that I can hopefully include all the possible players that will feature. I then go through all their stats on my computer, and just pick up any highlights that are there."
"The day of the match, I'll drive up in the morning, get there nice and early, and check that my laptop, computer, desktop, and big black box with computers to do with streaming and other things are all functioning fine. Go and have a bite to eat and see the players and Mark [Robinson] for late changes in the squad. I get all my paperwork ready, and make sure everything is working." 
"Then it's down to business at 11 o'clock. 96 overs or so later, and that's it for the day! I'll get ready to do it again tomorrow. What a life!"
---
Check out these latest sports articles here:
Lancashire blown away by Birmingham spinners
Bears dominate Leicestershire in Blast victory
Glenn Maxwell arrives in Birmingham
---
Buy discounted student tickets for Birmingham Bears vs Northants Steelbacks here with code UOB23