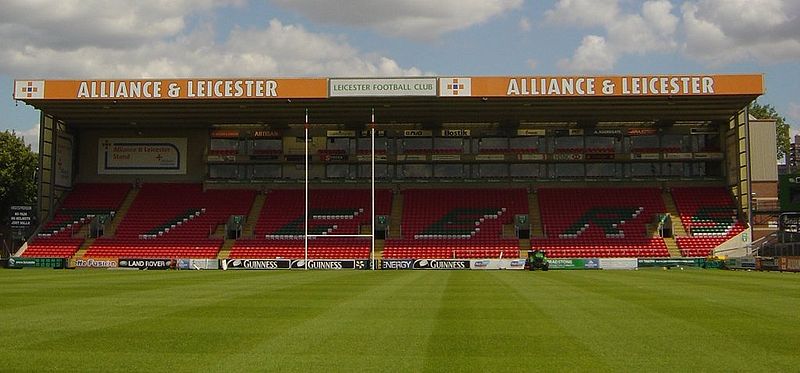 News Editor Cerys Gardner explains why England's players are squabbling with their board, and the financial ramifications that the feud could have for rugby
Over the last month, Premiership Rugby has been embroiled in a dispute with players over wages and contracts going forward. This stand-off has wide-ranging consequences for the sport's future, amid a time that is already complicated by COVID-19. So, what has happened and what are the implications?
To lay out what has been going on, here is a timeline of the saga since the start of lockdown:
March – Players and staff agree to temporary 25% wage cuts while the season is suspended due to COVID-19.
8th June – In efforts to mitigate the financial impact of the pandemic, Premiership clubs vote unanimously to reduce the salary cap from £6.4 million to £5 million for the 2021-22 season at a board meeting.
10th June – The Rugby Players Association (RPA) releases a statement opposing permanent wage cuts for members and criticising the lack of transparency from Premiership Rugby Limited (PRL), the administration that represents the 13 Premiership clubs.
18th June – As part of the agreement to lower the salary cap, contracts signed before this date will only have 75% of the player's salary counted towards the cap. The RPA calls this a 'manufactured deadline' that puts players 'under undue pressure to sign amended contracts' in their 10th June statement.
29th June – The BBC reports that there are contract disputes at Leicester Tigers, who are bottom of the Premiership but not in danger of relegation because Saracens were deducted 70 points for previous salary cap violations in January.
30th June – George Ford and Ellis Genge, who have both played for England, end their contract dispute with Leicester and sign amended contracts.
1st July – Leicester announces that five players are leaving because new contracts could not be agreed, with Manu Tuilagi, Kyle Eastmond, and Telusa Veainu among those departing. Tuilagi has since signed with Sale Sharks for the 2020/21 season.
The impact of this dispute is wide-ranging; affecting players, clubs, and English rugby. The main concern for players is that pay cuts will become permanent and that they are signing fixed-term contracts without a clear understanding of why the cuts are necessary. This links to their frustration at the lack of transparency and consultation from clubs and PRL, who have not given RPA any information about the financial situation clubs are facing.
Mark Lambert, chairman of the RPA and recently-retired Harlequins prop, has said that as a result of this there is 'a questioning of that trust [in the clubs]' from players. This lack of trust, in the most extreme situation, could lead to a strike from players – something Lambert refuses to rule out – although he has conceded it is not something players want to do.
For the clubs, they see these pay cuts as necessary because of funds they have lost and will continue to lose. The suspension of games, and the fact that when matches resume (tentatively scheduled for mid-August) they will most likely be behind closed doors, means that rugby's return will not signal a fast and full recovery. With no fans buying tickets, parking spaces, and food and drink, matchday revenue is set to be slashed, and there are concerns that some clubs will go bankrupt before the end of the year.
For English Rugby, the concern is that players will go abroad, where there is not a salary cap or the cap is higher. In recent years, this has ruled players out of selection for the England national team, meaning Eddie Jones could be forced to relax the policy or risk losing some of his top players.
This challenge is nothing new; second row George Kruis, who has 45 England caps, signed a deal with Japanese team Panasonic Wild Knights that starts in November. However, with the reduction to the salary cap triggering pay cuts, the number of players going abroad could increase.
Overall, the reduction in the salary cap and the clubs need for players to take cuts – and the way these decisions have been carried out – could have long-term and dire impacts for English rugby.
---
Check out more from Redbrick Sport:
What Can We Expect When F1 Returns in Austria?
Returning Students to be Offered Sports Membership Refunds