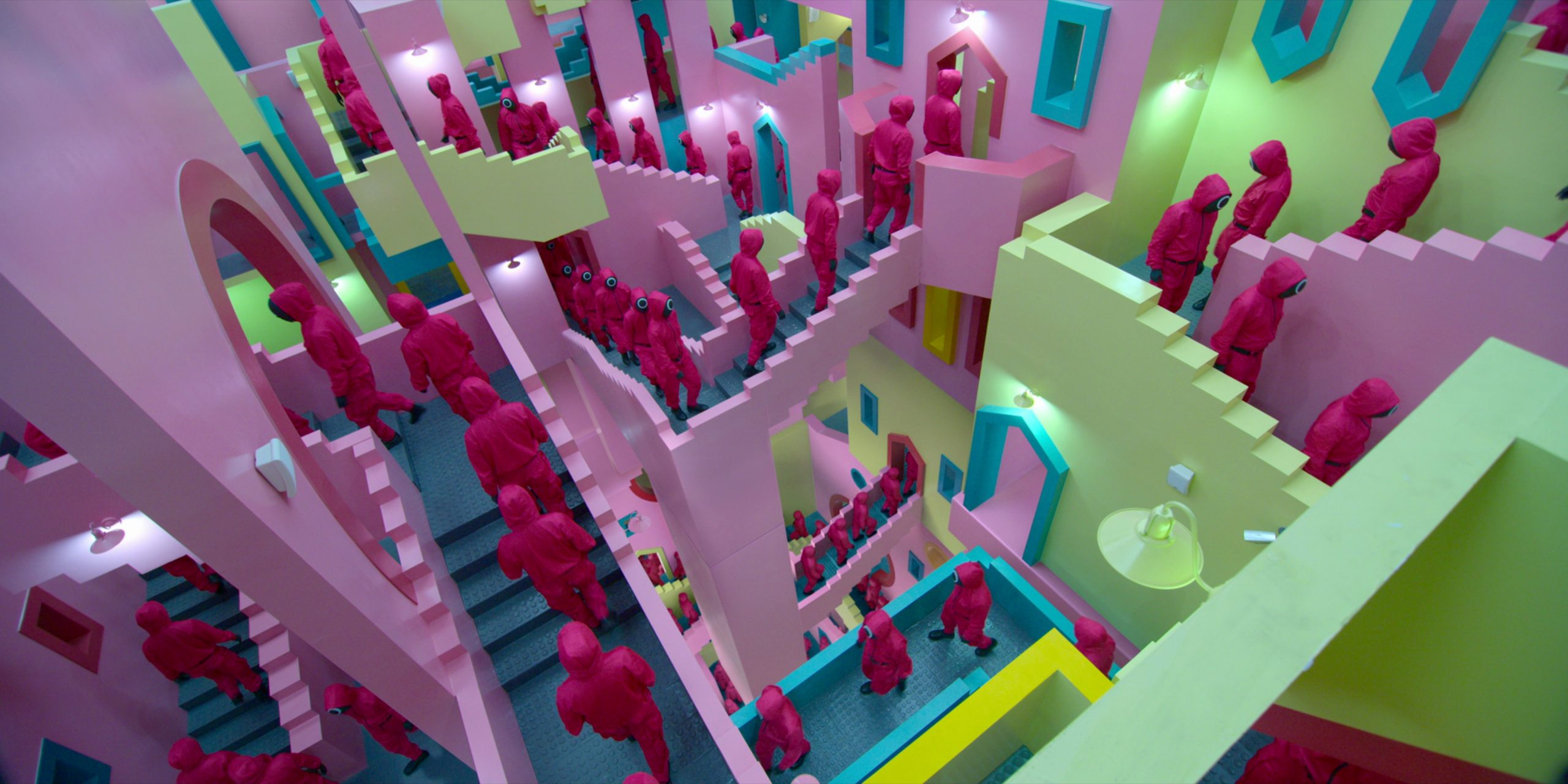 Food&Drink Editor Cara-Louise Scott looks at the consequences of young children being swept up in the Squid Game phenomenon
Content warning: mentions of violence, gore and death
A council in the south of England have emailed local parents advising them to not let their children watch the currently popular new Netflix show, Squid Game. They say that the violence may have a negative impact on children and that the graphically gory games may end up being played out of the context. There have been countless reports across the UK that children in schools have been trying to replicate the games that are in Squid Game, with some children even going as far as physically punishing those that lose. The email from the council urges parents to be careful of their child seeing references to the series on social media, especially TikTok, and gaming platforms because of their influence on children.
What may look like innocent games to some are far from it in the world of Squid Game. The Netflix drama is based around a series of children's games that see 456 individuals compete to win a cash sum of 45.6 wan. It is revealed fairly early on in the series that players will die if they lose a game. For example, in the first game, the participants play 'Red Light, Green Light', which many may know as 'Granny's Footsteps'. The aim of the original game is for players to make it across a field when a curator's back is turned, and freeze when the curator is facing them so that they don't get caught moving. However, in Squid Game, the curator is a mechanical (and very creepy looking) doll and if someone is caught moving, they are shot dead on the spot. Not exactly something you would want children to watch. Yet, Squid Game content is easy to access on YouTube, and in today's world, most children have access to this platform in order to watch any videos they like.
It is upsetting that kids' innocence is being taken away by easy exposure to the violence of these games. But sadly, kids find these games appealing because they are made to be children's games, which is the reason they are so attracted to the games they've heard about from Squid Game. By watching these games, children are exposed to blood, gore, violence and most shockingly, death. Children may be exposed to some of these things through their own experiences, but it is no excuse to allow a child to be more exposed to them through television. Young children may not understand the context if they are seeing this online and will not be able to comprehend the death of the characters. They may even find the guards creepy and disturbing, as even I did. Extensive viewing of television violence can cause aggressiveness and are more likely to imitate what they see, just like if you swear in front of a child, they are most likely going to copy it.
The fact that Squid Game is a 15+ on Netflix, should be telling enough that no child under this age should be able to watch this. The psychological impact that this would have on a child could be devastating, and I strongly believe that this TV show should be an 18+ to make it even more inaccessible to anyone below the age of a legal adult.
So, how can parents monitor what their child is watching? On Netflix, you can add parental control on your child's account to add a maturity rating for the programmes and films allowed in that profile. This will mean that if a child hears about Squid Game from someone in school, there is no way of them accessing it in the home. I think a lot of parents aren't aware that you can add parental controls on YouTube too, so that children cannot watch clips of the show on there either. Likewise, schools should have the same level of responsibility to protect children from gaining access to this show, as a form of safeguarding. Schools should be teaching children that violence is never okay and they should be monitoring what children have access to whilst in the school setting.
Some people may argue that children are exposed to violence through watching other children act out, or seeing a fight break out in the street for example. But this seems very different to me – the gore and violence that underpins Squid Game would cause distress to a young child. They may think that this is acceptable behaviour, or it may do the opposite and make them fearful of the people around them or scared of playing any games in the future. Their childhood should not be destroyed because of an adult TV show. Children should be protected from viewing any content from Squid Game.
---
Stay up to date with the latest big TV stories here:
Mind The Gap: The BBC's Ongoing Wage Inequality Problem
Channel 4's Possible Privatisation: Our Stories Will Not Serve Your Money Making Machine