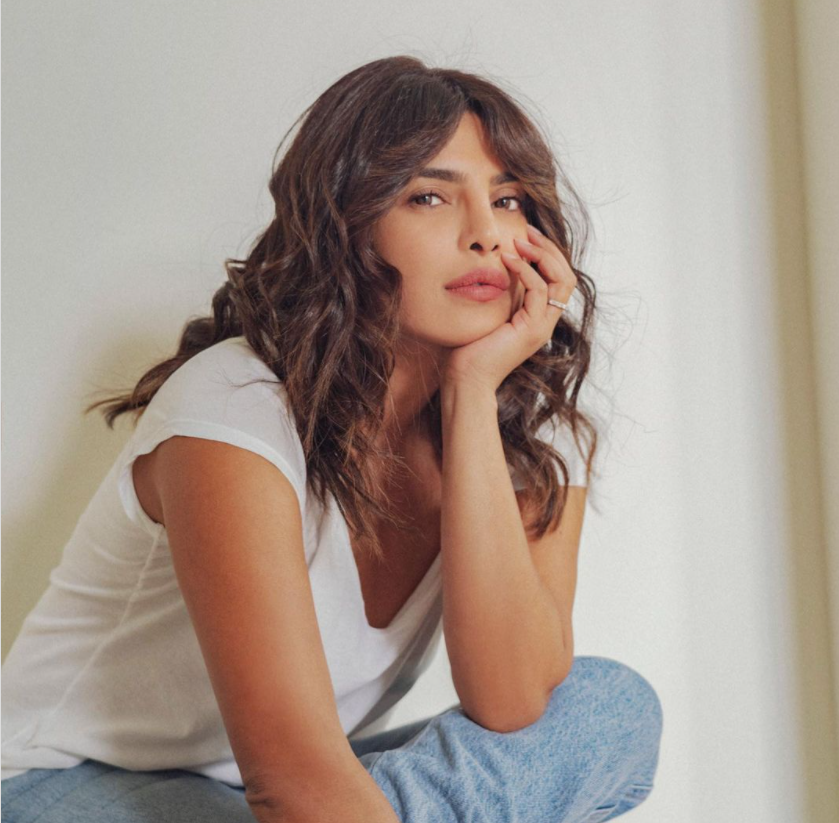 Life&Style's Anisha Mansuri discusses Priyanka Chopra's recent apology for endorsing skin lightening creams, arguing that it is not enough considering the harm these advertisements caused
After over a decade, Priyanka Chopra has finally apologised for her endorsement of multiple skin lightening creams, and her involvement in the racially insensitive and colourism driven narrative this industry has created.
Lightening creams have been promoted to women of colour for decades, upholding a harmful inferiority complex that has been felt ever since time of the British Raj. What was left behind is something that still stings today. It is the idea that whiteness equals beauty and that darker skin is a non-desirable trait, an invention which has heavily impacted countless women from previously colonised countries. The apology has come nearly eleven years after Chopra's involvement, following the recent resurfacing of her Ponds advert on social media after the Black Lives Matter protests last summer. This was after multiple South Asian celebrities posted a black square to show their support for the BLM movement, but also contributed to racial injustice in their home states, through endorsing lightening creams.
The subsequent backlash against Chopra's advertisements was heavily reported on by the media, causing the CEO of Unilever to be called upon to pull their line after decades of complaints over the clear racism it was built upon. However, instead of taking responsibility the company released a tone-deaf statement, detailing how they would like to showcase 'a more diverse portrayal of beauty', and so chose to rebrand from Fair and Lovely to Glow and Lovely. This did nothing to remove the colonial ideology of whiteness being superior or combat the original issue, which was the cream itself, with many proclaiming that this was 'just colourism by another word'. Unilever is a global player when it comes to beauty products and continues to promote their products in the UK too. As well as the self-depreciating attitudes it causes, these products are also incredibly harmful to the skin and can contain mercury and hydroquinone – which with prolonged use are linked to 'poisoning, skin damage' and 'an increased chance of skin cancer' too.
Chopra's 'regret' can be added to the pile of celebrity apologies we have heard one too many times. Following her past twitter support of Modi's attack on Kashmir, her apology has fallen on tired ears for those of us that are past disappointment and cancel culture, and are now striving for accountability. It is perhaps no coincidence that Chopra's move to Hollywood also begins to unravel her carefully made image that refuses to disagree with a government that threatens its minorities. Her tight-lipped interviews following patriotic tweets and her campaigns for those creams sit high on potential lists for directors to not cast her out of fear these adverts may resurface. The apology also comes as a timely response to the publication of her memoir which released the same week. She has become a caricature for second generation Indians who have recognised the toxic body standards celebrities of her status have become voluntary props to. Chopra does not get to mock the dark-skinned women of our communities and then try to own this example of everyday racism in her memoir, when she has heavily profited from being the face of these creams.
However, what we must be careful of is promoting the downfall of one of the few women of colour who already have a hard time succeeding in an industry that is too obsessed with whiteness and light skin casting. Chopra has created a platform for what Hollywood could look like with her casting in Quantico. Whilst it is questionable whether we should hold her to equal accountability for an issue she has too been the victim of, it does not mean Priyanka Chopra should fail to acknowledge the pain she has created for her own women of colour.
Meanwhile, in the same space also exists the likes of Rihanna's Fenty beauty range, which celebrates women of colour, becoming one of the first makeup brands to use diverse models and display swatches representing over 50 skin tones. These conversations are highlighting a demand to an industry where 'makeup brands have had this relationship with women of colour that is very trend based,' and now they need to do more than play catch-up. They need to win back their consumers; as Fenty has proven, this is the beauty revolution women of colour have been awaiting, for far too long.
Liked this article? We recommend these for you:
How Pinterest is Promoting Inclusivity in its Beauty Search Results
Florence Given and Chidera Eggerue: Another Attempt to Silence the Black Female Voice?
Spotlight On: The Resurgence of the #MeToo Movement