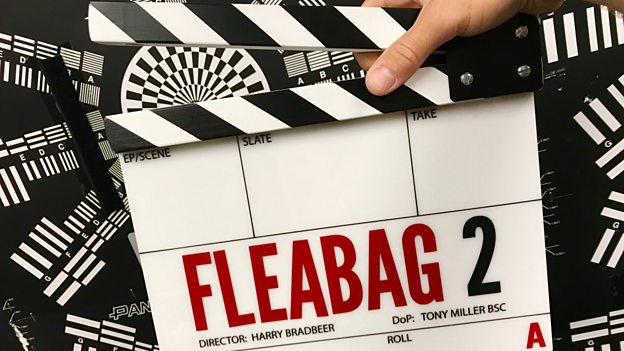 TV Editor Morgana Chess praises Fleabag's astounding comedic genius and ability to frankly and honestly depict millennial life
Whip-smart. Hilarious. Outrageous. And bloody brilliant. Through her comedy-drama Fleabag, Phoebe Waller-Bridge has created a masterpiece. The show follows self-loathing and sex-obsessed Fleabag, played by Waller-Bridge herself, as she navigates her twenty-somethings and tackles grief, men, and overdue bank statements. All whilst trying to keep her guinea-pig-themed café afloat. Many have hailed the character as the representative millennial woman, as she masturbates to Obama speeches and says things like 'Sorry I'm late, just did a flash-poo at Pret'. The show features frank discussions about sexuality, loss, and faces everything with a very British sense of humour. Fleabag has a knack of saying what everyone else is thinking, however filthy, and whilst you might gasp at her outrageous comments, you delight in them at the same time.
The show's real comedic genius lies in Fleabag's asides to the camera, as she breaks the fourth wall to keep us in on her jokes. This all becomes very meta in Series Two during her therapist session with the brilliantly dry Fiona Shaw, who asks 'Do you have any friends?', to which Fleabag says 'yeah!' and flashes us a cheeky wink. We feel a personal connection to Fleabag even as she does things that are slightly off the moral radar, stealing and 'using sex to deflect from the screaming void inside my empty heart'. The comedic format might remind you a bit of Miranda, but rather than an awkward goofball who giggles at the mention of 'sex', Fleabag presents a character who 'fuck[s] everything'. The show is constantly walking the tightrope between funny and not funny, so that real emotional punches hit you where it hurts even as you are still laughing from the last joke. Fleabag is a life in fragments, strung together with humour, and we see the character hit rock bottom at the end of Series One.
Between Series One and Two, Waller-Bridge also penned the spy drama hit Killing Eve, so if you're a fan of that, I'd recommend Fleabag for more sparkling one-liners. Series Two was hotly anticipated and it doesn't disappoint, as the first episode opens with a suitably dysfunctional family dinner party where chaos ensues. The supporting cast of the show is fantastic; Olivia Colman plays Fleabag's delightfully wicked stepmother-to-be, and Andrew Scott is introduced as the hot priest. No topic is too off-limits, and as Series Two tackles religion, Fleabag finds she has a lot of sins to confess. The dinner party scene also highlights what is probably the strongest relationship of the series: the relationship between Fleabag and her sister Claire. In a lot of ways, they are opposites; where one is career-driven and put-together, the other is broke and falling apart. Their relationship is neatly demonstrated when Claire says 'Putting pine nuts on your salad doesn't make you a grownup!' and Fleabag mutters to the camera, 'It fucking does!'. But the pair have more in common than they think, and the viewer really sees their friendship develop throughout the second series. The viewer should also prepare to root for Fleabag to get together with the hot priest, despite the minor, sacred obstacles to their romance.
The show is currently on BBC iPlayer in the very digestible format of 25-minute long episodes; I gulped down the whole thing in two sittings. The writing is effortlessly slick and Waller-Bridge uses everything at her disposal, playing with the camera to ensure that every joke has maximum impact. Fleabag is an essential watch for all in need of a proper laugh and the world is watching for what Waller-Bridge does next.