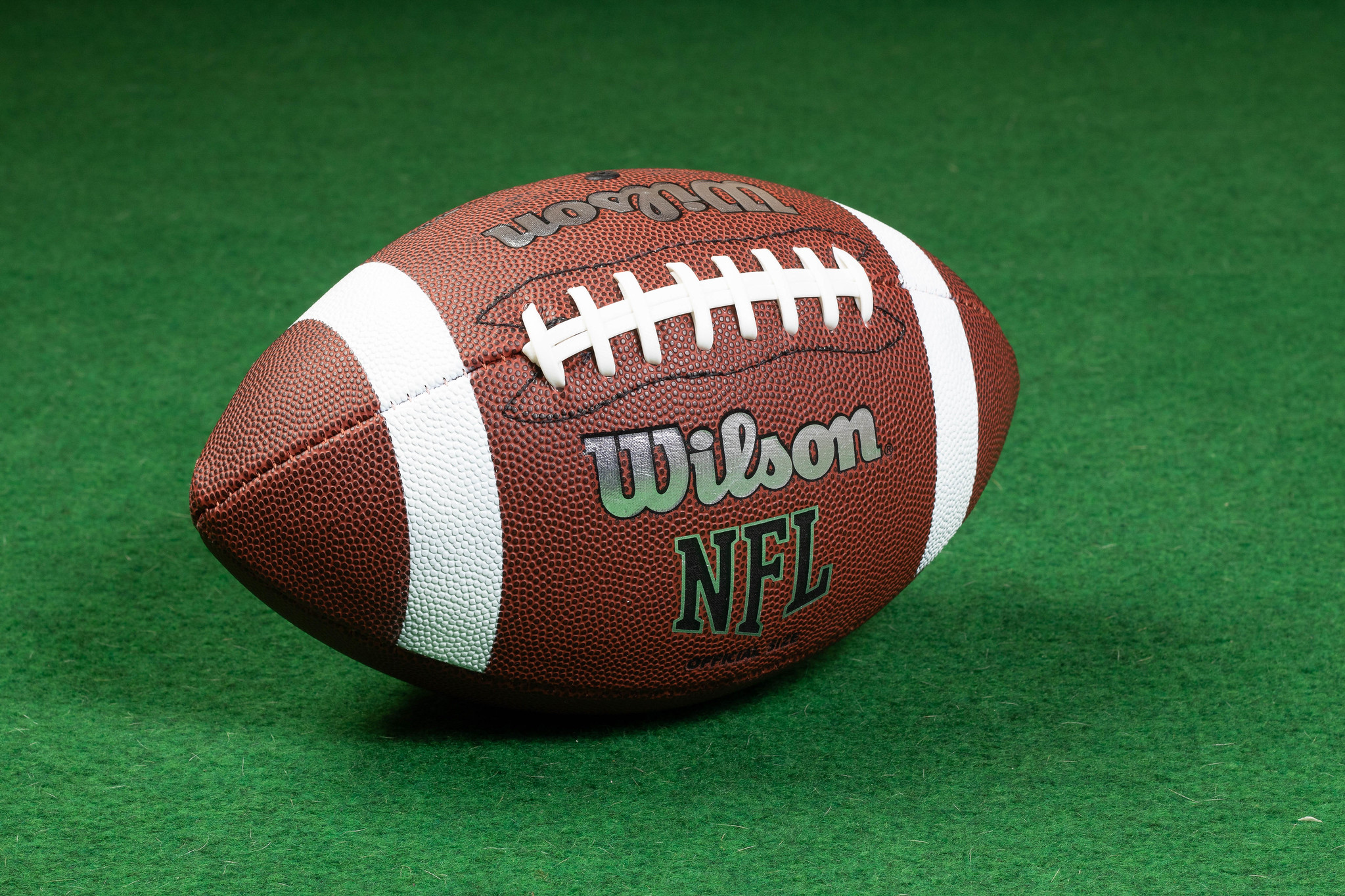 Sport give as a detailed look at Xplosion from food to field
Xplosion 2019: Meet the Coach
Sport Editor Kit Shepard speaks to Greg Freeman, Birmingham Lions coach, ahead of the Xplosion showdown against the Hertfordshire Hurricanes
A former UoB student and Lions player, Greg Freeman is very familiar with Xplosion. Now into his second year as head coach, he previews the big day with sports editor Kit Shepard.
How do you feel ahead of Xplosion?
'Really excited. I feel good about where we're at and that's the important thing. With the ones, we had a really good runout against Filton in pre-season, [we] performed better than we did last year and it was even earlier in the pre-season.
I think, ultimately, we look good and feel good going into Herts and Xplosion. They've got a new coaching staff, [so] not 100% sure what to expect from their playbooks and their scheme, but on the whole we are fast, we're physical, we've got good numbers, the players are happy, which is the most important thing, and we're flying into Xplosion.'
Would you have done anything different from last years Xplosion, your first as  head coach?
'(Laughs) I'd change my co-ordinator! Specifically to do with Xplosion, there's nothing I would do differently, however we recognizsd during that period around Xplosion that we really needed to make some changes on offense, build out what we had but bring it back to basics and focus on what we're good at, and that worked really nicely.
'Xplosion was the first sign that we were possibly heading in the wrong direction at the end of first term (Lions lost 16-20 to the Swansea Titans in last year's showpiece). In second term, we made some corrections, we made some changes on the coaching staff, and went from averaging eight points per game before Christmas to 38 points per game after Christmas, so it was a really positive change.'
How does coaching at the event compare to playing in it?
'Coaching will never beat playing. I love the battle of football, I love the competition, I love physically competing with another human being and knowing that that's what I do. The fun thing about coaching, which is different, is setting the platform for a load of people that are really passionate and really enjoy what they do, to go out and do that competition on our behalf as a staff.
'I get less nervous as a coach for Xplosion than I did as a player, it's really difficult to avoid the nerves when you're playing in big games, and that's something that I don't get quite as much when I'm coaching, probably because I know it's out of my control. Ultimately, I can only do so much, they [the players] have to go and do the job that they've been asked to do. Fortunately, they do, very often, go out and do it for us and that's all we can really ask of them and that's why it's really exciting to take that coaching role and just see them enjoy it.'
Do you approach Xplosion differently to other games?
'In terms of the game itself, it's just another game, but I think it's really important for the boys that, ultimately, it's British American football. They're not going to get to play in front of three, four thousand people too often, probably it's the only game of the year. Maybe, for some of them, it's the only time they'll take the field at Xplosion and that's the only time they'll ever get that chance. So yes, the game itself we scheme it the same way, we compete it the same way, we plan the same way, we prepare in the same way.
But we do build stuff up around the event. It's the only game of the season, apart from the national final, where we'll have old players come back and talk about what it means to be Lion, what the programme means to them, [and] what their friendships mean. We do a pre-game meal, we do a post-game celebration, there's a big fireworks display, it's something that they [the players] have to embrace and they have to enjoy. If you pretend it's just another game, you're lying to yourself anyway, so let's make the most of the nerves and the energy that comes from it.'
Is it a concern at all that Xplosion is your first game of the season?
'No. Herts will have played the week before and they've got a very, very tough outing against UWE (University of West England). UWE have an awful lot of talent, an awful lot of scholarship talent from America and Herts will come into the game having played at full pace, which is difficult, but I'm not at all concerned. If anything, it's just another week to prepare. We go into the game knowing what Herts are going to do because we'll have seen the scheme the week before. They don't know what we're going to do, they don't even know what personnel we've got, we know what personnel they've got, what their coaching staff are thinking [and] how they're behaving. If anything, the fact that it's not their first game and it is our first game is a massive advantage in that sense.'
Which Lions players should we watch out for?
'On offense, Rohan Sandhu, who is the quarterback. He's been a member of the Lions programme for five or six years now, through junior and university. He's coming into his own, we're seeing additional leadership from him, additional concentration, additional ownership of the quarterback position, and he's coming off the back of a great second half of last season.
His [Sandhu's] number one guy is Ben Thomas, who is the team captain. [Ben] is an unbelievable player, an unbelievable human being, and a fine young man, but is also absolutely electric when the ball is in his hands. You give him the ball, throw it five yards, and he makes 70 yards out of it, so he's definitely one to watch.
On the defensive side, of the ball, you've got Eddie Onamade, probably the best defensive back, if not the best defensive player, in the country at any level. He's outstanding, he'll be hoping to get interceptions, make big plays and get his name in lights. We've also got Fisayo Olukoya, who plays defensive line. [He's] also just been with the GB programme, rushing off the nose tackle and just making plays all across the field.'
Why should UoB students watch Xplosion?
'Come for the occasion! Bring some drinks down, enjoy the night, it's one of the key events on campus as a whole.'
---
Digbeth Dining Club Poised For Culinary Xplosion
Food&Drink Editor Beth Sadler gives you a run-down of the array of delicious choices for the hungry this Saturday afternoon
The half time whistle blows and you're a little bit peckish, but don't fancy trekking all the way back through Selly? Head down to the Bournbrook Pitches Car Park instead, where Digbeth Dining Club will be selling multi -award-winning street food fit to feed any appetite. 
Founded in 2012, it took Digbeth Dining Club just a year to be voted Britian's Best Street Food Event, making it a popular hotspot in the Midland's for goodquality grub. Aiming to cook high quality, locally sourced food at an affordable price, Digbeth Dining Club is perfect for students who love to eat. With traders from every corner of the country, you can find all types of cuisine cooked by a range of chefs, whether they be Michelin star rated or simply just food enthusiasts. Whilst Digbeth Dining Club host events all over the county, this is their only annual visit to the University of Birmingham's campus, making it a unique opportunity to try a variety of excellent food.
Winner of Britain's Best Street Food Burger, The Flying Cows will be serving up a variety of burgers, ranging from classic flavour combinations to truffle burgers. If you do not fancy a burger, Beef On The Block will be providing mouth-wateringly good meat, with additions such as chimichurri or blue cheese that take steak and chips to a whole new level. Carboholics will also be able to get their food fix, as Martin Bros Pizza Co. will be proving Neo-Neapolitan Pizzas. For oriental food lovers, try Canoodle or Greidys Wings and Strips, who marinade their chicken wings in sriracha for 24 hours!
For those whose night is not complete without something sweet, Urban Cheesecake will be selling indulgent slices of desert heaven that even the sweetest of teeth will struggle to defeat. With flavours such as Lotus Biscoff, Aero Mint, and even a vegan option, everyone can finish a fantastic evening in the perfect way.
With such delicious dining options available at your doorstep, there really is no reason to miss this event. Digbeth Dining Club bring the opportunity to expand your eating horizons and try different flavours – a rarity for students living in Selly Oak. 
Food will be available from 3 pm till late, making busy time-tables and schedules no excuse to miss out. Burgers, Biscoff and Blue-cheese covered steak – what are you waiting for?
---
#NotOn Partners With Xplosion
John Rogers
This year Xplosion is associated with the #NotOn campaign. Launched by the University of Birmingham and Guild of Students in 2015, the campaign seeks to raise awareness of sexual harrassment at UoB. Harrassment can be both mental and physical, and can negatively affect the victim deeply. Examples include unwelcomed wolf-whistling, groping, inappropiate language and taunts. Students are encouraged to report any instances of abuse they may see, whether on campus or around the local area. 
Through the online reporting tool, UoB students are able to report any cases of sexual assault quickly and anonymously. Additionally you can speak to a responder in student services at the guild of students.
Students can actively get involved with this great cause by signing the pledge available on the Guild of Students' website. Anyone affected by sexual harrassment can register for the university's counciling and wellbeing service or visit Guild Advice.
While Xplosion promises to be an enjoyable occassion, it is important to recognise that some issues go beyond sport.
---
Interview: Inside the Pride
Sport Editor John Rogers caught up with American Football President Tom Henley, alongside star players Matthew Boxall and Rohan Sandhu, to discuss preparation for the big game
'It's not a fake rivalry, there really is a lot of passion behind it.'
That's from Tom Henley, a third-year geography student, and president of UoB's Birmingham Lions this year. He is of course referring to the Hertfordshire Hurricane's, who Birmingham will host tomorrow at 4:30 pm for this year's annual showpiece event: Xplosion. 
Sitting down with Tom and being joined by key members of the squad, guard Matt Boxall and quarterback Rohan Sandhu, he is keen to emphasise that despite the scale of the event, their only focus is on securing the victory for the Lions. 
'Our mindset is that it's just another game. As privileged as we are to run out in-front of 5,000 people, our priority is beating Herts.' It is certainly a game that will get heart's beating; Matt explains that the rivalry is born out of a history of dominating university American Football. These are two of the most successful teams in BUCS history, both tied at five National Championships – the end of year university tournament – apiece. 
In the two fixtures played last year, both sides picked up a home victory, and both lost to the same team in the Nationals. The eventual winners were Leeds. In the highly charged Xplosion atmosphere, it could be a fiery and immensely competitive contest.
The Lions could do with an Xplosion victory. Having won their first nine straight matchups (2007-2015), they have since lost two of their last three, including last year's defeat to the Swansea Titans. 
Following their on field preparation this year however, the guys are confident. 'We have had a couple of players come in who are a very high level,' says Rohan. Tom nods in agreement, adding: 'Four of our starters were playing for team GB in their most recent game.'
Some of these men the guys pick out are the potential ones to watch tomorrow. Fisayo Olukoya (94), Eddie Onamade (2), and Rowan Hancocks (8) on the defensive end will be looking to shut down the Hertfordshire attack. Meanwhile, at the other end, Rohan, as quarterback, will be looking to find UoB veteran and 2018-19 Offensive MVP Ben Thomas (12) at wide receiver, amongst others. 
But the emphasis is very much on team performance over any individual. The star, as Tom says, are 'the Birmingham Lions as a whole.'  And the Lions will be supported by several thousand UoB fans, which is of course what makes Xplosion such a special event on campus. 'When you're off the field and look over to the opposite bank, you do think wow, this is pretty cool,' says Tom. 
On the pitch though, the guys try and stay focussed as best they can. Rohan especially will see a lot of the ball, and keeping his concentration is paramount. 
'Seeing the bank full of people is pretty crazy, but from my perspective, when I'm on the field I'm solely focussed on what's in front of me, I can't be looking around and getting distracted. But in between plays you get to appreciate it.'
The game's reach extends even beyond the thousands present at the Bournebrook pitches, with Onside Productions streaming the game live to Youtube. Such is the popularity of the event these days that the BBC was just a few steps away from securing  the broadcasting contract.  
'We were at the final confirmation stage – we got three yeses, but then a no. So it's a shame, but it is what it is,' says Tom. He is no stranger to the administration that goes into an event like this, having been working for months planning with the likes of Digbeth Dining Club, UBSport, and broadcasting companies. But he will be the first to say it was worth it if by 6:30 pm tomorrow, his team are celebrating a victory over their closest rivals. 
---
Player Column
Ben Thomas, Offensive Captain, UoB Lions
This Saturday I will be kitting up for my fourth Xplosion, third as a starter, and first as Offensive Captain. The Lions have defined university for me on and off the field, and the thought of leading the team out in front of the thousands, crowding the banks of the Bournbrook sends shivers down my spine.
For the majority, the computer game Madden acts as the conventional gateway drug to the transcendent ferocity of the football field. I, however, was one of a misfit handful to have picked up a helmet and shoulder pads prior to arriving in Birmingham. At the age of 15, and with the BBC's coverage of the NFL International Series game at Wembley still whirring in the background, I relentlessly nagged and google-searched my way to my first practice with the Marlow Wolves (about 50 minutes' drive from my home). While it would prove to be a blistering and soggy inauguration, a far cry from the sun-kissed heroes of the NFL, I was hooked.
Despite this, it is uncontroversial to state that first year is a daunting prospect for any sportsperson. The University of Birmingham American Football team usually carries around 90 players, which undoubtedly brings many benefits and challenges. Without intention you can feel like a number in a system, a drop in the ocean, as the production line of muscular masculinity whirs year on year. Investment in the person behind the helmet is key, and that is the thing that our team takes most pride in – I am evidence of this.
While participating for a comparatively short time, most of us  have three years here, so university sport leaves its indelible and formative marks. I still remember the first time I was really hit; I mean really really hit – I've never been hit by a truck but I think that was somewhat equivalent. I remember my first competitive catch against the Swansea Titans, the ecstasy of a crucial pass and catch. I don't actually remember scoring in Xplosion two years ago, although based on the pictures I think I was fairly happy about it – imagine the Cheshire Cat after a couple of Red Bulls. Lastly, I will never forget winning the 2018/19 Offensive MVP and Players' Player awards, a testament to the sacrifice of every player and coach who took the time to set the highest of standards and tirelessly despised seeing wasted potential.
But most importantly, I remember the reaction of the team when I decided to step away from the sport for a time last year as I struggled to balance the workload with my Christian faith. The motto of more than football wholly embodies the Lions programme, and it was this that encouraged me to return and set up the Kingdom of Lions faith group on the team.
Through the highest of highs and the lowest of lows, my university journey has been defined by this unrivalled community of ballers, friends, brothers, sisters, stereotype-challengers, soon-to-be world-changers, and, if all goes to plan on Saturday, Xplosion winners. See you there!