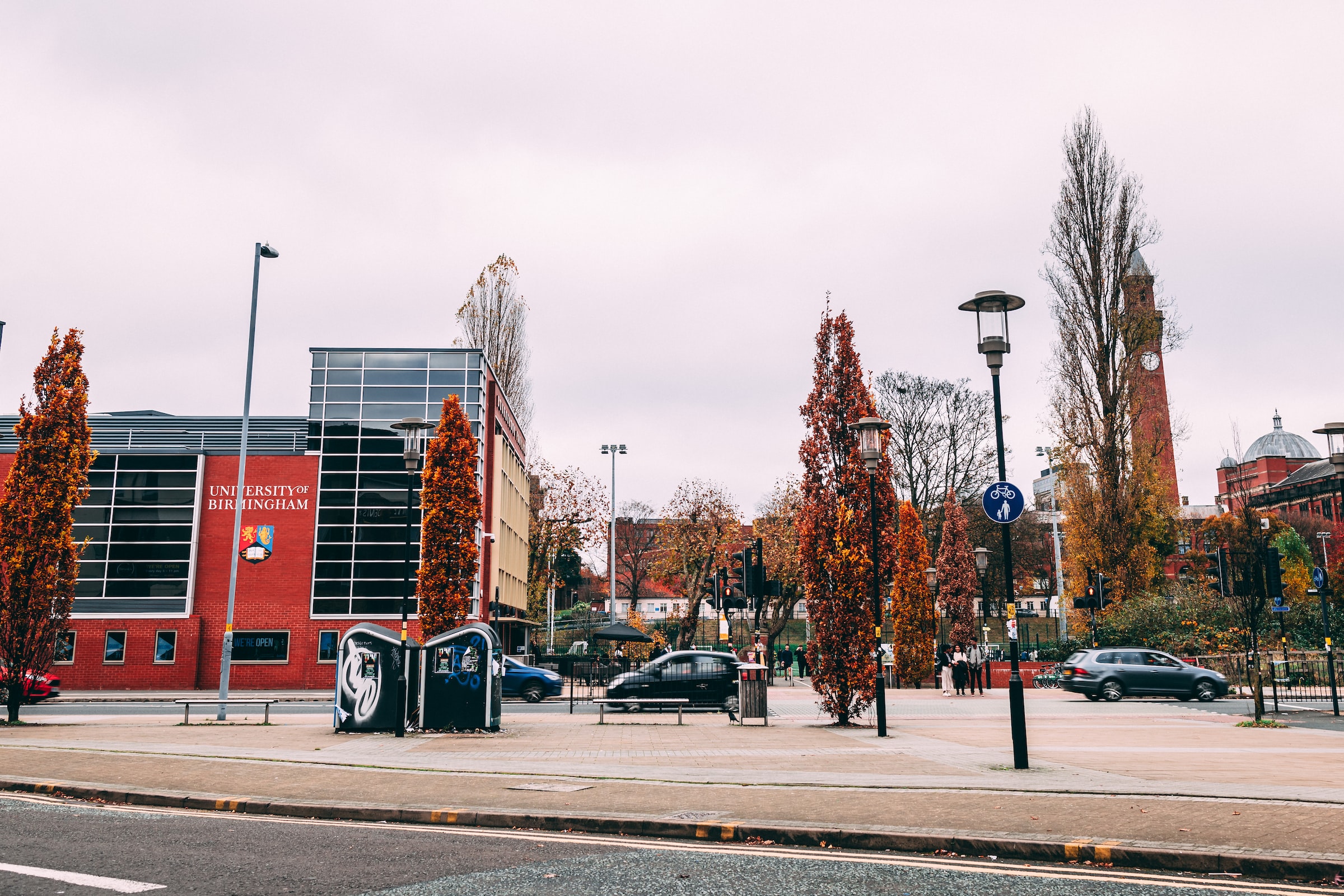 Music Critic Georgia Husselbee gives a run down of the 2021 Grammy Awards performances and explains which ones were her favourites
The 2021 Grammy Awards opened with a performance of 'Watermelon Sugar' by Harry Styles, a now Grammy-winning song. In comparison to other performances of the evening, Styles' stage was quite simple consisting of him and his band. All those on stage were dressed in black suits, with Harry wearing a green scarf. Halfway through the performance, there was a short instrumental and Harry assumed his typical stage persona and dances with the singers. Whilst being a simple performance, the vocals were great and it was clear Styles was enjoying performing at his first-ever Grammy Awards due to the smile on his face throughout the song.
Billie Eilish followed Harry's performance with 'everything i wanted,' accompanied by her brother FINNEAS. She spent the majority of the performance singing atop a sinking car, surrounded by dark lighting and fog. Eilish's vocal performance was strong throughout. The harmonies from the sibling duo were an extremely satisfying end to her second-ever Grammy Awards performance.
Haim closed the opening segment of the 2021 Grammy Awards with a captivating rendition of 'The Steps.' All three sisters are extremely talented, switching out who was playing the guitar and drums for certain sections. The set of their performance was even simpler than Styles' as it was just the three Haim sisters, their guitars, and a drum set. Their performance itself showed off their voices and musical skills perfectly.
Black Pumas brought their psychedelic soul song 'Colors' to life on the Grammy stage. The duo was supported by a full band. Whilst being quite a chilled performance, they truly showcased their talent through smooth vocals and a short guitar solo. 
DaBaby, Roddy Rich, and Anthony Hamilton's performance of 'Rockstar' began with a dramatic crescendo of gospel vocals against a beautiful violin solo, the intro continued with a rapport flowing between the main artists. There was a sudden silence and then DaBaby began singing the song. This performance was a fresh reinterpretation of his song, accompanied by an older white female choir. There is speculation that these women represent the supreme court. DaBaby created a new third verse for his Grammy's performance saying in an interview that despite not having a live audience, he wanted to show they 'have the ability to express [them]selves through a camera,' as it is 'still art.' This new verse featured the lyrics 'My skin don't look the same, so I get singled out / Right now I'm performing at the Grammy's, I'll probably get profiled before leavin' out.' These passionate lyrics were created to speak to people watching through their screens, and this was not the only performance to make a political statement at the 2021 Grammy Awards.
Bad Bunny and Jhay Cortez put on a futuristic performance of their song 'DAKITI.' Whilst being a Spanish reggaeton song, the performance was able to reach all audiences with the fantastic neon pink and blue light display surrounding the artists. Their performance was visual and ended with them in the iris of the eyeball at the end.
As one of the most extravagant performances of the night, Dua Lipa had three pink sparkly outfits, backing dancers, and sung a mash-up of 'Levitating' and 'Don't Start Now.' Between the two songs, Lipa joined her dancers and pulled off a perfectly choreographed routine. Her performance began with a slowed-down version of the chorus of 'Levitating,' with an echo effect after each line. Once Dua sang 'I'm levitating,' the tempo picked up imitating the original song. After the second chorus, DaBaby appeared to rap his verse. This signalled a change in the lighting and he was surrounded by dancers. Once DaBaby had left the stage, Dua finished up 'Levitating' and moved onto 'Don't Start Now' which featured the majority of the dancing, including some floor work. Overall, Dua Lipa's performance was one of the evening's best and showcased some of her hit songs from the past year.
The first ever live performance of the newly created band Silk Sonic, consisting of Bruno Mars and Anderson.Paak, debuted at the 2021 Grammy Awards. They performed their lead single, 'Leave the Door Open' only nine days after its release. Their voices complemented each other perfectly and the R&B duo put on a great performance with the help of two backing vocalists.
Taylor Swift, now three-time Album of the Year Winner, performed a beautiful medley of 'cardigan,' 'august' and 'willow' against a backdrop of a whimsical cabin. Both 'cardigan' and 'august' feature on Swift's album folklore, and 'willow' is the opening track from her most recent album evermore. The medley opened with the first verse of 'cardigan,' then jumped to the end of the song and transitioning seamlessly to 'august.' The entirety of 'cardigan' was performed on the top of a grass-covered cabin, which added to the cottage-core aesthetic of the performance. Swift sang and played 'august' from inside the cabin accompanied by both Aaron Dessner and Jack Antanoff. The transition to 'willow' was pulled off flawlessly and Swift, Dessner and Antanoff left the cabin to perform this song. The music track and the guitars added an ethereal quality to the performance. The set, Taylor's dress, the song choice, and her vocals made this mash-up one of Taylor's best Grammy Awards performances in her career. Her vocals on 'willow' were especially strong making the ending of the performance extra special. Swift's mash-up was another highlight of the night, she is known for always putting on a show when performing and she did not disappoint.
For the 2021 Grammy Awards In Memoriam section, there were a handful of tribute performances to the artists lost in 2020. Silk Sonic paid homage to Little Richard with a performance of 'Long Tall Sally' and 'Good Golly, Miss Molly.' Lionel Richie performed his friend Kenny Rogers' 'Lady.' Brandi Carlile honoured John Prine with a performance of 'I Remember Everything,' ending the song with a touching moment of gratitude as she said, 'We all thank you, John, for everything.' This section ended with Chris Martin and Brittany Howard performing a rendition of Rodgers & Hammerstein's 'You'll Never Walk Alone,' which had later been recorded by Gerry and the Pacemakers. 
The 'Black Like Me' country artist, Mickey Guyton made history as the first-ever Black female solo artist in the Country music category. She opened the Country segment with a stunning performance of her Grammy-nominated song. She kept her performance simple, standing solo on stage with a spotlight, which really allowed her impressive vocals to shine.
Miranda Lambert is a popular country artist, who took to the Grammy stage for the fifth time. Lambert performed her song 'Bluebird' surrounded by an ethereal display of colourful flowers. This was not one of the most extravagant performances of the night as her rendition was stripped down, however, it did not disappoint as she sounded amazing.
Maren Morris was joined by John Mayer to perform her song 'The Bones.' Mayer made a nice addition to the song as he added a fierce guitar solo midway. His harmonies complimented Morris' dazzling display of high notes and vocal runs to create a stunning performance. 
Megan Thee Stallion pulled out all the stops for her debut Grammy Awards performance, featuring extensive choreography from both male and female dancers. She began with her song 'Body,' although she didn't rap along to her backing music as it was played over the speakers. After dancing with her female dancers, the intro to 'Savage' began to play. After the flawless transition, her rapping was joined by the vocals of Beyoncé. There was a tap-dancing break from two of her dancers towards the end of the performance, which added a unique flair to the song.
Megan Thee Stallion returned to the stage with Cardi B to perform their hit song 'WAP.' The performance began with Cardi B dancing around the heel of a massive shoe, made to look like a stripper's pole. She sang flawlessly whilst dancing in sync with her dancers. The performance did not leave much to the imagination as both Cardi B and Megan frolicked around with each other on a giant bed. It is not difficult to imagine what they were mimicking. Their performance of 'WAP' was one of the most lavish displays as the set was not in any way small. 
Post Malone's performance of 'Hollywood's Bleeding' began on a dark stage with two lines of a choir standing at the edge of the stage holding candles. The vocalists sounded stunning and perfectly matched the voice of Post Malone when he joined in to sing the lyrics. Post Malone started the song knelt on one knee before rising to sing the chorus. The light display and fog added to this vocally powerful rendition. The performance ended with a flashing red light and Post Malone surrounded by the choir before the stage went dark. 'Hollywood's Bleeding' was one of the strongest vocal performances of the night.
Lil Baby put on arguably the best performance of the night, with a politically-charged rendition of his song 'The Bigger Picture.' His performance was a major commentary on police brutality. The emotional performance began with a Black man being shot by a white policeman. The lyrics and the set evoked strong emotions from the viewer and listener. The Social Justice Leader Tamika D. Mallory made an appearance and spoke extremely powerful words about the injustice of the system, calling out President Biden and demanding 'justice, equity, policy and everything else that freedom accomplishes.' Whilst she stood at the podium, she was surrounded by a group of protestors holding signs with the words 'Not Another Black Life' and 'We Created Racism, We Need To Destroy It,' amongst others. The performance depicted visuals from BLM protests to gun violence. Lil Baby's performance was amazing, and if anyone is to watch any performance from this year's Grammy Awards, I would recommend this one as it is extremely thought-provoking and very powerful.
Doja Cat's 'Say So' raised to popularity through the TikTok app and she did not come to play in her futuristic performance at the Grammy Awards. The outfits worn resembled those from science-fiction films such as Tron and the dance moves added to this as they were robotic. Even the music included some robotic noises. This performance was good and the light display even better.  
BTS is the world's most popular K-pop group and their performance did not disappoint. They performed their hit song 'Dynamite' complete with synchronised choreography. Each member of the group had their time to shine and they even took us on a tour behind the stage, which added a unique concept to their performance. They ended with a fantastic light display whilst performing on the roof of a building in Seoul.
Roddy Ricch performed a mash-up of his song 'Heartless' and 'The Box' accompanied by a full band including a harpist and trumpet player. This was a rather simple performance as he remained sat at the piano throughout his songs which allowed his vocal ability to shine.
The 2021 Grammy Awards featured many amazing performances, however, some will remain in memory and others were quite forgettable. Some of my favourite performances were those by Taylor Swift, Dua Lipa, Lil Baby, Haim, and Harry Styles.
---
You Might Also Like
Album Review: Haim – Women In Music Pt. III (Expanded Edition)
Single Review: Taylor Swift – Love Story (Taylor's Version)