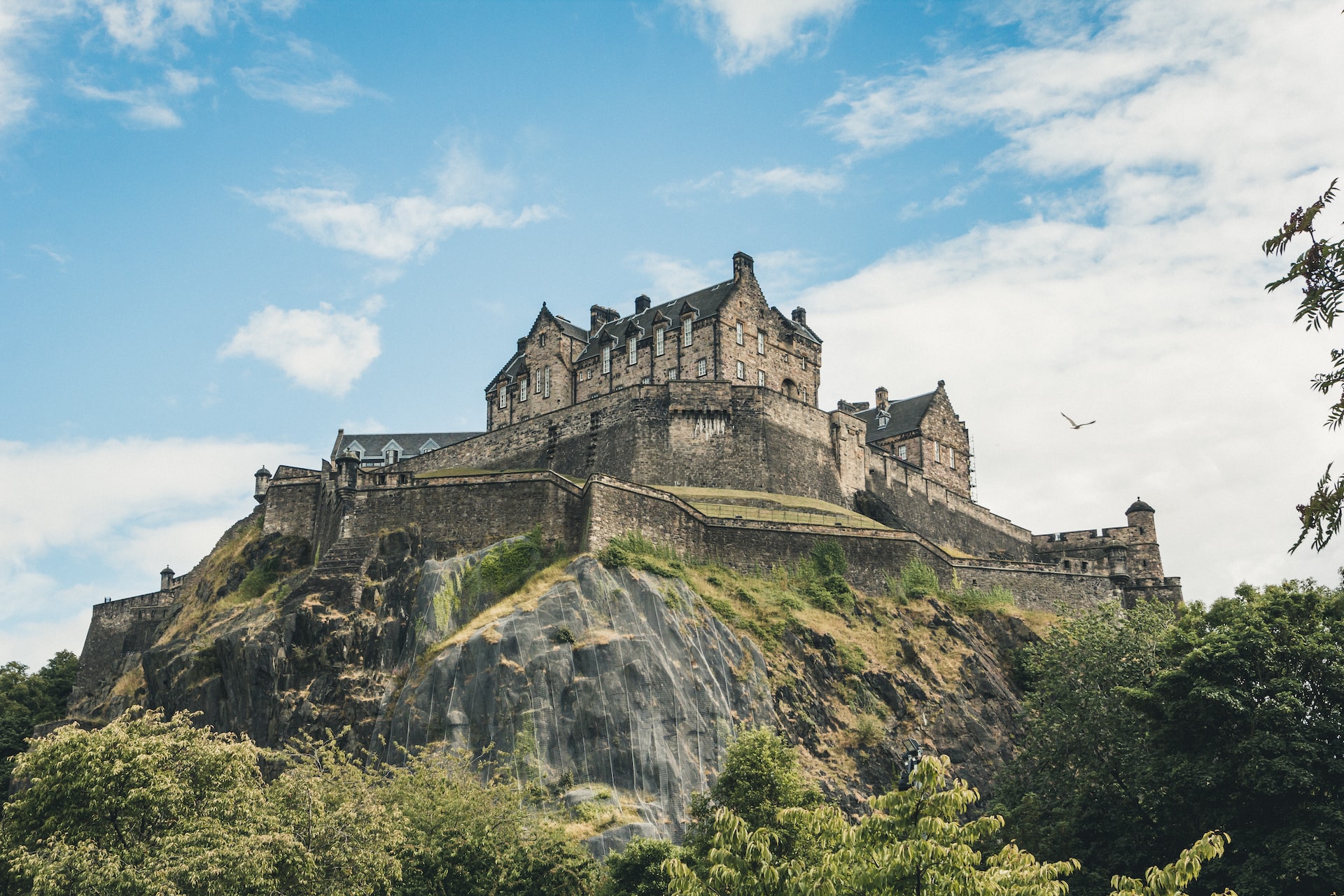 Halima Ahad gives her top recommendations on how to spend 48 hours in Edinburgh
Edinburgh is a breath-taking city with so much to do. As well as having an wide array of culture, it is filled with so much hidden history. To satisfy your hunger and tantalise your tastebuds, there are a number of delicious eateries to choose from. So, here is a 48 hour itinerary of what you can get up to in this beautiful city. Personally, I think this amount of time is enough to get a taste of what life would be like to live in Edinburgh. As everything in the city is within walking distance, I would recommend taking your comfiest shoes to visit my top recommendations for a 48 hour trip in Edinburgh. 
The Potter Trail 
This was the first thing that we did once we landed in Edinburgh. The Potter Trail is led by a group of Harry Potter experts who take you around the key landmarks that inspired J.K. Rowling when she first started writing the Harry Potter series in Edinburgh. I found the tour to be the perfect introduction to Edinburgh as there wasn't an overload of information and you could enjoy the little nuggets of information whilst also getting a feel for what the Old Town offers. Even as a non-Harry Potter fan, the tour is very educational and a fun thing to go on to learn more about the city itself. 
Walking the Royal Mile 
The Royal Mile is called this because it covers a mile between Edinburgh Castle and winds down through the city centre towards Holyrood Palace (the residence of the Royal Family in Edinburgh). There are numerous shops you can get your souvenirs from to support local businesses. One of the highlights of the Royal Mile is St Giles' Cathedral, which is a Roman Catholic church founded in the 12th century. There are also an array of restaurants to suit different tastes and give a different cultural sense to Edinburgh. 
Edinburgh Castle 
Another highlight on the itinerary is Edinburgh Castle, which can also be done during a 24 hour stay in Edinburgh. According to Condé Nast Traveller, the castle draws in two million people a year. It is well known for the one o'clock gun which has been fired everyday (except Sundays, Christmas Day and Good Friday) since 1861. It is fascinating to see the history behind the castle itself, so if you are a history guru this would definitely be a treat for you.
Holyrood Palace 
Holyrood Palace, or the Palace of Holyrood House, is the Royal Family's official residence in Scotland. It is within easy walking distance from the centre of Edinburgh as well as being open all year round. There are individual listening tours if you find yourself dwelling on how to make your way round, as well as after-hour tours for £40 where you get a complimentary glass of champagne with a guided tour around the State Apartments. You can get access to many of the rooms, including the King's bedchamber, as well as the palace gardens which are beautiful to see. 
Hotel 
If you find yourself unsure on where to look for a hotel and are wanting something high-end, I would recommend Fraser Suites Edinburgh. This hotel is a former Edinburgh City Council building with many beautiful rooms possessing astounding views. Rooms are cleaned and looked after daily and there is a 24 hour concierge to attend to all of your needs. Upon arrival to your room, there is also a complimentary welcome pack containing tea, coffee and biscuits. However, if you are on a budget, Holiday Inn Express has numerous hotels dotted around the city. The service is just as good as any high-end hotel and great value for money. Just like any other hotel, it includes the essentials of WiFi, tea and coffee, as well as a complimentary breakfast.
Food 
There are numerous restaurants to suit every dietary need around Old Town and New Town Edinburgh. For breakfast, I would recommend Scran: a brunch restaurant located on North Bridge which serves up delicious goods for breakfast and lunch. I went for the Vegetarian Breakfast which included scrambled or fried egg; beans; tomato; mushrooms; hash browns; a potato scone; veggie haggis; toast, and butter. For dinner, there is an array of restaurants to choose from – but if you are looking to explore the different cultures in Edinburgh, I would recommend Hanam's Kurdish Grill House, located on Johnston Terrace, which serves up Kurdish food to satisfy your tastebuds. 
---
Read more travel articles here:
The Hidden Reality of the Exploitative Cruise Industry
One for the Bucket List: Dubrovnik