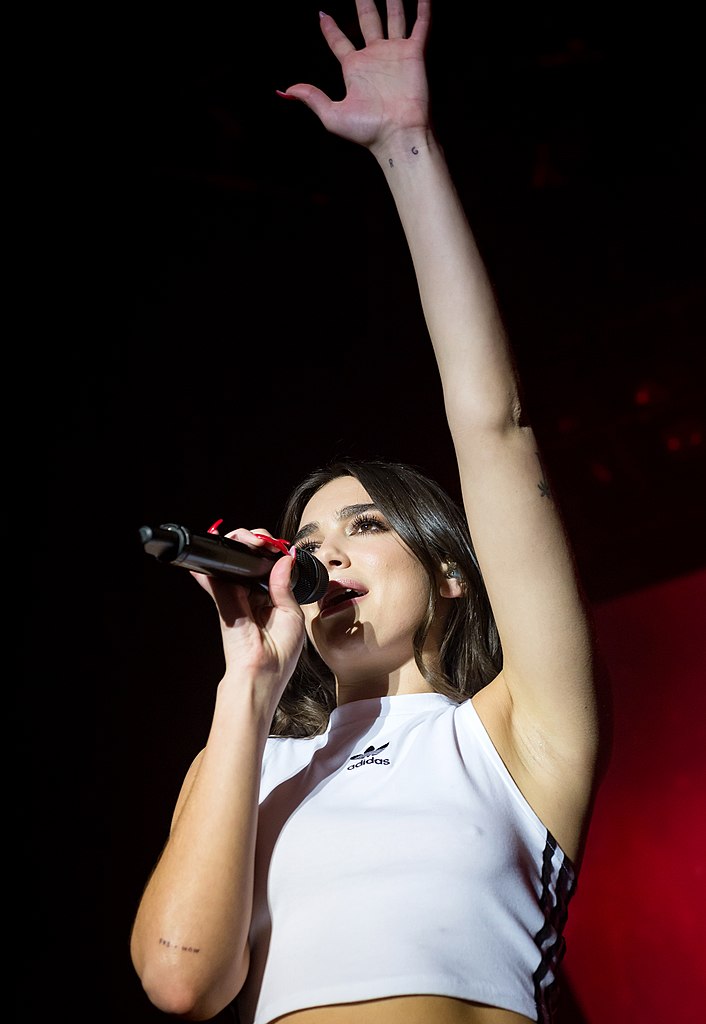 2020 was a difficult year but in this new feature we celebrate the music that helped us get through, next up is Music Critic Lorcan Drury
2020 was tough for everyone, but one thing that helped me through the year was music. Despite the fact that I listened to over 20,000 songs last year, here are six tracks that stand out from last year.
---
'Physical' by Dua Lipa
Ironically, physical is the one thing that people could not get in 2020. Before all the insanity kicked off in March, I was busy bopping to 'Physical' non-stop. It reminds me of how hectic everyday life was before the pandemic and of the last time that I stepped foot in a nightclub. When I look back at the year, it was dominated by Lipa's multiple singles and collaborations ('Prisoner' featuring Miley Cyrus was by far my favourite). The whole album Future Nostalgia, makes me feel nostalgic for a pre-COVID world, but also hopeful that we can all adopt the song's carefree attitude in 2021.
'Stupid Love' by Lady Gaga
This was my most listened to song of 2020. I was addicted to listening to it. I streamed it 30 times on its release day. The undeniable positivity that it exudes and its upbeat tempo is why this was the perfect song for my dancer-cise routine which helped me stay active during the first lockdown. As the song is about dancing through the pain, it was very topical as I too lost myself in dancing to free myself from all the anxiety that I felt. It also announced Gaga's return to pop music and revived my love for her earlier albums such as The Fame, which prevailed most of my listening for the year.
'So Hot You're Hurting My Feelings' by Caroline Polachek
Despite being released in 2019, I just could not get enough of this song. Known for her hyperpop sound and extreme high-pitched vocals, Polachek delivers a dreamy trance-inducing track. The lyrics, 'Not like I'm counting the days / But it's been 25', perfectly summarise the difficulties that people felt when maintaining long distance relationships. I definitely found myself feeling the paranoia of whether relationships were worthwhile if I could not physically be with the people that I cared about. The song always reassured me that feeling upset because something reminded me of them was a global sensation and that there were plenty of ways that I could feel close to people from a distance.
'august' by Taylor Swift
It was very fitting that I streamed the hell out of this song in August after folklore was released. It perfectly describes the summer I had last year: we were out of lockdown and I enjoyed the everyday pleasures of life. I really felt like 'August slipped away into a moment of time' because that feeling of relaxation was fleeting. I experienced feelings that would lead to my first relationship so the bittersweet lyrics added an extra layer of hopeless romanticism to my life. 
'betty' by Taylor Swift
I said to myself that I would limit myself to one song per artist but Swift released too many beautiful songs this year for me not to choose another. Overall, I love how country it is and the use of the harmonica in places. It encapsulated the hope that I had for a relationship to spark and how I envisioned the outcome would be. The lyrics, 'But if I just showed up at your party / Would you have me? Would you want me?' really spoke to me as it described the blind willingness I had for this relationship to happen. The bridge always makes me tear up: the raw emotion of her voice is so gorgeous and how the relationship appears to rekindle is heart-wrenching. If I wanted a song to cry to yet simultaneously experience reassurance then this was the one.
'Man's World' by MARINA
I was overjoyed when one of my all-time favourite artists was back with a new single and she definitely did not disappoint. As it was released during the second lockdown, it gave me hope for the future and that exciting things were to come in 2021. On the flip side, the lyrics made me painfully aware of the dire state of the world: the struggles that all women face in our patriarchal society, the homophobia that is endured by LGBTQ+ people like me and how the world is deep into an ecological crisis. The overall message of the song is a plea that the future years will address these issues. Hopefully, with new music from MARINA on the horizon, 2021 can be much better sonically, as well as politically, socially and economically.
---
You Might Also Like
5 Tracks That Got Me Through 2020: Joe Meakin
Album Review: Taylor Swift – evermore