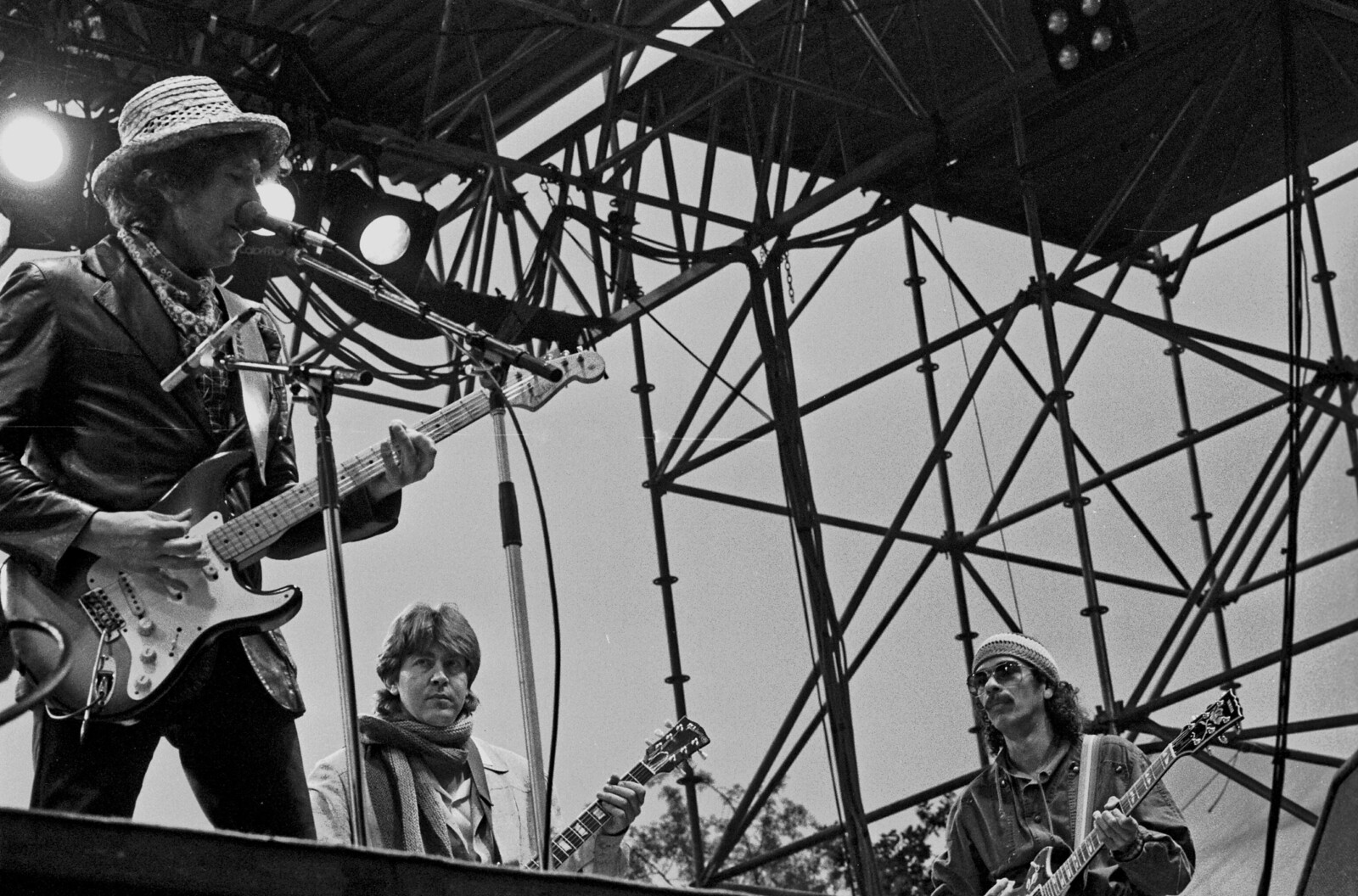 2020 was a difficult year but in this new feature we celebrate the music that helped us get through, News Editor Joe Meakin kicks us off with his top picks
In the world of popular music, 2020 was the year of 'Blinding Lights', 'Watermelon Sugar', and, of course, Cardi B's 'WAP.' As for my own listening habits: it has been a year of escapism, enjoyment of old classics, and discovery of musical masterpieces – both old and new. Here is a taste of just some of the songs that got me through 2020:
'Don't Bring Me Down', by Electric Light Orchestra
One of the most famous of the Birmingham band's tracks, the title and chorus resonates strongly in what has been a pretty downbeat year for the world as a result of the coronavirus pandemic. As such, it has been the perfect song to pump out loud on the speakers and to lose oneself in. It's just unfortunate that it doesn't allow for an air guitar solo, like another of ELO's greats, 'Mr. Blue Sky.' 
'The Times They Are a-Changin'', by Bob Dylan
My favourite Bob Dylan song (although I admit to only having scratched the surface of his hundreds of songs), this is on my list as it has been the subject of my lockdown effort to re-learn the piano. Perhaps 2021 is the year that I attempt to learn the song on the guitar, as it was originally played? It also seems fitting to include this 1960s activists' anthem on a list of songs relating to a year when movements such as Black Lives Matter swept the world.
'Penny Lane', by the Beatles
The Beatles were the first band I was introduced to as a toddler – I still have the CD version of the 1969 album Yellow Submarine knocking about the house somewhere. For nostalgia alone, how could I not include a Beatles song on this list?
Having always found it extremely difficult to narrow down my favourite Beatles song, I've settled on 'Penny Lane' for two reasons. Firstly, it features highly on my Spotify Wrapped, so it's clearly a Beatles song that I've been drawn to time and again throughout the year – even if only on a subconscious level. Secondly, 'Penny Lane' has a uniquely personal connection since the song describes the area of Liverpool where my dad grew up.
'Angie', by the Rolling Stones
Although I had heard many of the Rolling Stones' most famous numbers before (songs like 'Start Me Up' and '[I Can't Get No] Satisfaction'), I had done so only in passing. 2020, however, was the year that I really started to appreciate their music.
A totally new discovery and, as a haunting ballad, a very different type of song to what one might have imagined from one of the greatest rock bands in history, 'Angie' is my top Rolling Stones pick for the year.
'You'll Be Back', from the musical Hamilton
I have never been a particular fan of musicals, but the live stage recording of Hamilton, courtesy of my housemate's Disney+ subscription, has been a lockdown revelation. Looking back, what wasn't there to like the sound of about Lin-Manuel Miranda's hip-hop biographic of American founding father, Alexander Hamilton? As a history student, you won't be surprised to hear that I love all things history related. I also love music. Not since CBBC's Horrible Histories have the two been married together so brilliantly.
Whilst it's hard to pick a favourite number, Jonathan Groff's highly entertaining performance as King George III singing 'You'll Be Back' is, in my opinion, the most memorable. It might even top 'Born 2 Rule' as my favourite of the Mad King's hits… Representing one of my musical highlights of 2020, it had to make the list.
__________________________________________________________________________________________  You Might Also Like: