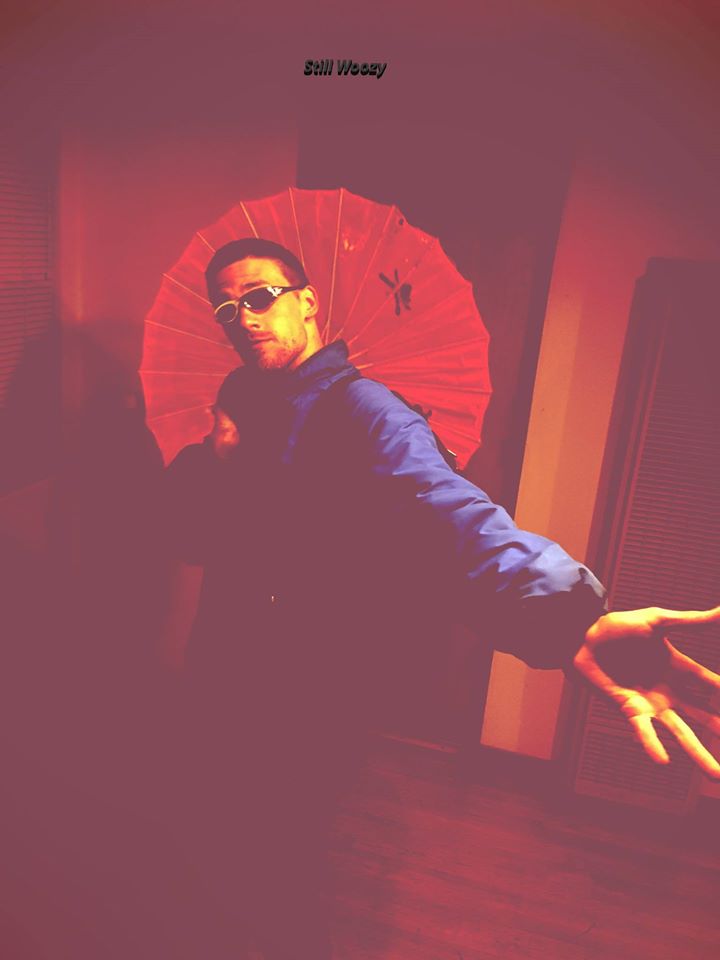 Deputy Digital Editor Holly Pittaway introduces us to the work of Still Woozy, an artist that she claims to be the most underrated of our time
Still Woozy is the most underrated artist of our time. No arguments.
Real name Sven Gamsky, the Californian artist has been creating music for two years and amassed a relatively small but loyal following, each one us impatiently anticipating his next release. His sound is distinctly Woozy – a mix of indie and electro-pop, each song is accompanied by his subtle but technically perfect vocals, so that they link together in a clear musical chain, like chapters in a book. He's also a maestro on other instruments like guitar and keyboard, mixing his skills together to create a multi-layered sound. There's no one quite like Sven in the music business at the moment, so let me introduce you to some of his best work to ease you into your Still Woozy obsession.
---
Goodie Bag
Of course, we have to start here. His most famous song, you've probably heard it on that Glossier advert that was doing the rounds last year. Not only is it his most well-known, but it's also his best in my opinion. The lyrics are slightly non-sensical, something I think lends to the unique quality of the song; 'Oh what they think about you / Prepare to leave my body when the time it comes through / Loving on you till the time it comes through', the chorus starts off. Honestly, I don't know what the song is about, but that doesn't stop me singing along when I blast it in my car. The beat drop on this song is truly unparalleled, and each time I hear it I still glean that sense of satisfaction that I did on my first listen. The only problem with it is it doesn't go on long enough – but as you'll learn with Still Woozy, it's all about quality, not quantity.
Window
Woozy's latest release is also one of his best. Fit with a similar sound to Goodie Bag, as well as some more soulful elements, Window is an absolute triumph. This time the message behind the song is clearer; 'If I got one thing right it was you and me', sings the chorus, a sweet dedication to his partner, Amiya Kahn-Tietz (who also designs the cover art to his songs). Her influence is obvious throughout the song, as it is in many others, for example, 'Cooks', as it's clear Woozy takes inspiration from their relationship for much of his music. While the beat is not as satisfying as Goodie Bag (though that is a tall order), it's the perfect song to brighten your lockdown days, and maybe even get you in the mood for a quarantine party.
The Less I Know The Better (Tame Impala cover)
Sven has certainly been busy during this pandemic, releasing this cover on his YouTube channel a month ago, and dare I say it's better than the original. Covers can often be lazy, but Still Woozy makes this uniquely his own, all remnants of Tame Impala gone. It's clear that after two years of making music professionally, his vocals have made some stunning improvements, and he changes the original to suit his soft and airy singing style, as opposed to the chestier sounds that Impala prefers. I'll admit, I've hit replay on this song an unhealthy amount, but give it a listen and you'll see what I mean.
Cheesin' (Cautious Clay, Remi Wolf, Sophie Meiers feat. Still Woozy)
Another recent release, this time also serving as a fundraiser for COVID relief charities, is not explicitly a Still Woozy song, but he does lend his vocals here. Having discovered this just today, I was surprised that a Still Woozy-related single could slip past me so silently, but now that I've heard it it's sure to become one of my new favourites. The first few seconds are reminiscent of a Phil Collins track, but the song soon launches into an electro-pop bop. While the highlight is surely Sven, the other artists showcase amazing performances, both vocally and instrumentally. At just over 2 minutes long, the listener feels like they've travelled the world in that short time, with each artist launching into a section that is both distinct and in keeping with the other.
Still Woozy's solo work is available via Still Woozy Productions Inc and Interscope Records
---
Some more music recommendations to get you by:
Album Review: Charli XCX – how i'm feeling now
Single Review: Khruangbin – Time (You and I)
Album Review: Car Seat Headrest – Making A Door Less Open