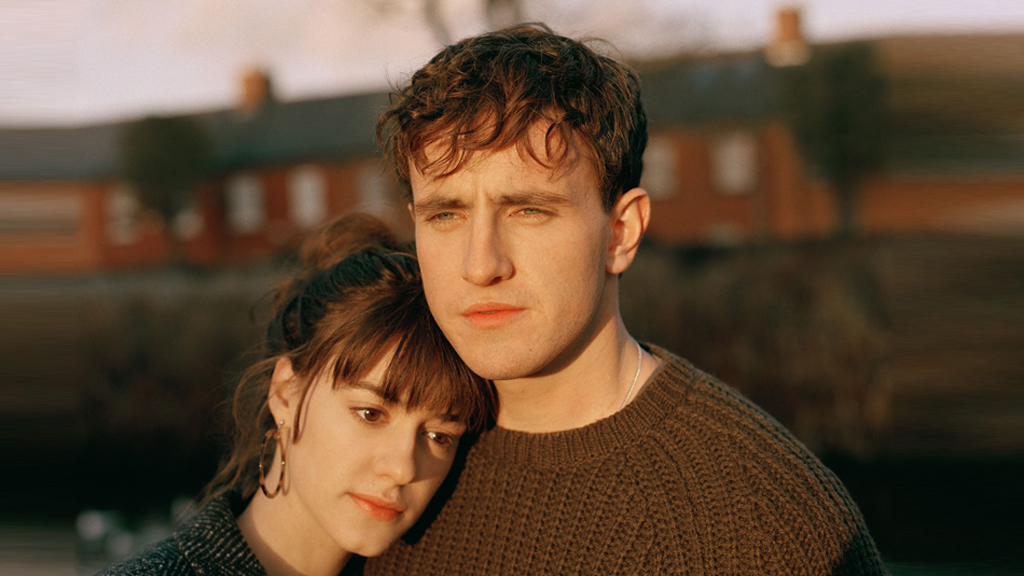 Life&Style Writer Ella Kipling praises the Normal People star, who is raffling his chain for a mental health charity
Connell from Normal People is all anyone is talking about, and the internet's obsession with him has transported Paul Mescal, the actor behind the character, into stardom. It appears all this attention hasn't gone to Mescal's head, in fact it is quite the opposite, as Mescal has organised a raffle to raise money for charity. The object up for grabs? Connell's iconic chain.
The chain being raffled was worn by Mescal and has gathered its own fans – there is even an Instagram account with 168,000 followers dedicated solely to posting pictures of Connell wearing his chain. Mescal told The Sunday Times that he finds the obsession with the chain confusing as it is 'just from Argos,' but did admit that he has 'worn a chain for years', which caused him to question if he has been 'sexy this whole time.' Mescal pondered that this reason fans were so fixated on the chain could be because the chain is 'this absolute crystallisation of him [Connell]. It's not something that would fit the identities of any of the other characters of the show.'
The raffle was announced on Mescal's Instagram account, where he told fans he decided to support Pieta House as he has 'personally seen the amazing work this charity has done in terms of helping those in need.' The raffle was inspired by his show, Normal People, as Mescal wrote 'In light of ep 9 and 10 airing on BBC and RTÉ today and tomorrow, episodes that deal with mental health and suicide, I've decided to support @pieta.house.'
Pieta House are a mental health charity and their website states 'we provide a professional one-to-one therapeutic service to people who are in suicidal distress, those who engage in self-harm, and those bereaved by suicide. All of our services are provided free of charge and no referral is needed.' So far, over €40,000 has been raised and there is still time to join in the raffle, you just need to head over to the website in Mescal's Instagram bio and donate. Donations start at €10, which is the cost to fund one lifesaving call to Pieta's 24-hour freephone helpline. €10 will get you 10 entries, 20 entries is €15, 30 entries is €25 and 60 entries will cost you €50. The winner will be announced on the 8th June.
Many people have been quick to applaud Mescal for choosing to use his new status as a sex symbol for the greater good. Rather than capitalise on his newfound stardom, Mescal has used it to shed a spotlight on an important cause and mental health awareness, a theme which is prominent in Normal People. By using what he described as the 'crystallization of his character' as the object of the raffle, Mescal is able to play upon what fans love most about Connell: his chain and his caring nature, in order to do some good for the world.
---
More Redbrick articles to feed your Normal People obsession: