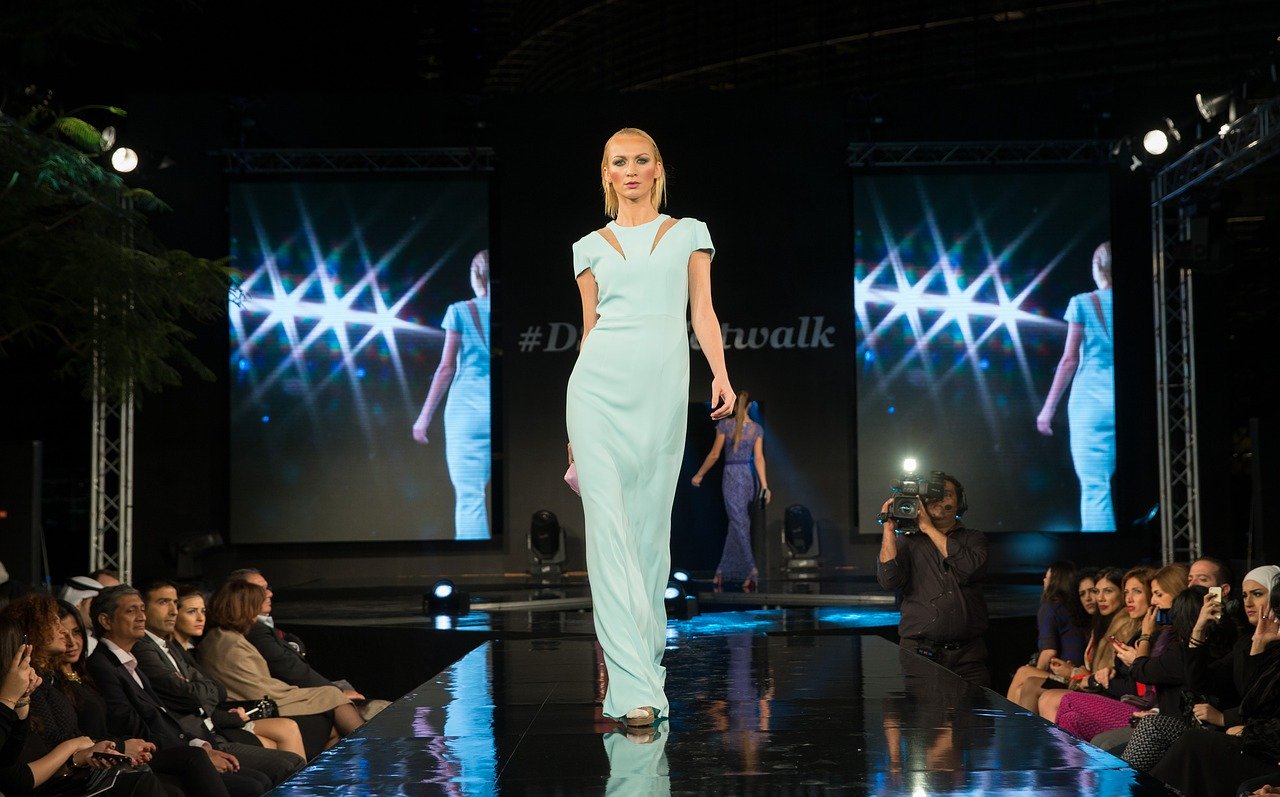 Life&Style Writer Kitty Jackson argues the emergence of latex on the catwalk heralds a new era of the sexually liberated woman
As the final model appeared on Saint Laurent's AW20 runway, illuminated by a white spotlight which highlighted the high shine, viscose black latex that swathed her body, creative director Anthony Vaccarello's message for the coming season was clear: sex sells. Latex dominated the show, in blacks, fuchsias, reds and blues, taking the form of dresses, skirts, and leggings so tight they resembled a shiny second skin. Yet a fetishized sex show it was not, this was latex with a Parisian bourgeois twist. There were hints of 80's power suiting; blouses, big belts and blazers with bold pointed shoulders. Despite this styling, the latex elements remained provocative. Why, and how, has it retained this shock factor, within a contemporary fashion world where nearly anything goes?
Despite its shiny plastic-like appearance, resembling synthetic materials such as PVC, natural latex is a 'sap-like substance, which coagulates and hardens to form an elastic and waterproof mass'. Acquired from more than 20,000 plant species, latex is both vegan and sustainable; qualities that are fitting for the current environmental predicament in which we find ourselves. Sustainability focused brands such as Stella McCartney have utilised these valuable properties in their search for increasingly environmentally-sound resources. However, the material's physical qualities, notably its unique sound, smell and feel, bred a new group of fetishists, who found arousal in its multi-sensory nature. This was seen as early as 1824 when the latex Mackintosh raincoat was introduced, spawning a community of rubber fanatics. This subculture was gradually pushed underground due to increasing cultural conservatism, but by the 1970's its subversive nature was being celebrated by punk designers such as Vivienne Westwood, who spoke of a desire to popularise its use. Since then, latex has remained in use in fashion, although it has been predominantly reserved for celebrities, on stage and the red carpet.
Currently, there seems to be something of a resurgence of this cultural moment that hoped for a ubiquitous embrace of latex. Christopher Kane's AW19 show exemplified this, the collection a result of Kane and his sister Tammy taking a deep dive into all manner of fetishes regarding rubber – the duo presented dresses adorned with the word 'Rubberist'. Furthermore, there was an abundance of latex, from detailing as subtle as blazer lapels to jackets entirely constructed from it; harking back to its since fetishized origins. In a post-#MeToo world where a sense of caution is often attached to suggestions of sex and desire in relation to the female body, designers such as Vaccarello and Kane refuse to conform, preferring to use it as a way of empowering the modern woman. This presents another reason for Saint Laurent's recent collection causing a stir; it is markedly different to the recent demand for more conservative fashion, embodied by the popularity of styles such as 'milkmaid' blouses, with high necks and feminine frills, in delicate silks and cottons.
Furthermore, Vaccarello's collection tells women that they don't need to choose – they can exhibit racy sexuality while embodying a more conventional female power which has been exemplified in recent years through powerful feminist suiting at houses such as Dior. Latex, however, was used to demonstrate raw sex appeal aplenty at Saint Laurent – dominatrix style looks such as the pairing of figure-hugging black shiny leggings with only a sheer lace bra, or a black latex corset which peeked out from an open grey overcoat celebrated the material's legacy as one representing an illicit seeking of sexual pleasure. This was only enhanced by the show's staging – the audience were plunged into darkness while the models were tracked along the runway by individual white spotlights that evoked a Bond girl-esque atmosphere of mystery and seduction. There was however a sense that Vaccarello was reassuring the audience of latex's wearability; styling the shiny rubber pieces with silk pussy bow blouses, oversized power-shouldered blazers and cashmere knits created ensembles that at first glance seem to stray not far from normality. This is not dissimilar to Richard Quinn's AW20 show, where hints of black latex gloves, boots and bodysuits appeared beneath modest houndstooth, tartan and floral printed dresses, suggesting a duplicity to the wearer; a hidden kink beneath her apparent respectability.
Such incorporation of latex in collections of exquisite tailoring and powerful structures left a lasting impression of the type of woman designers such as Vaccarello see as we enter this new decade: one who is strong and in charge of her sexual liberation, uncompromising and unashamed of the power she asserts.