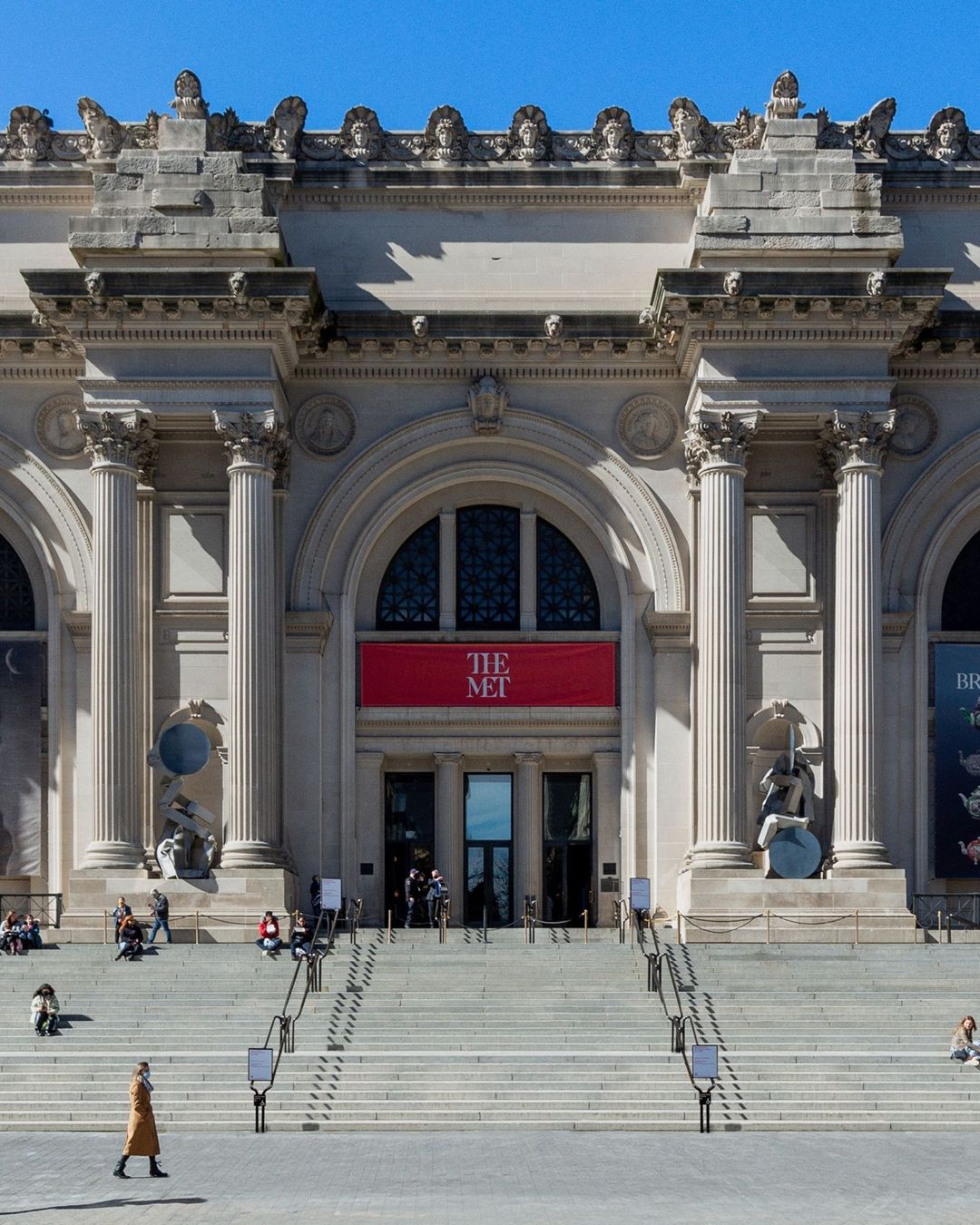 Comment Editor Colette Fountain gives the low-down on fashion's 'big night out' and an A-list look into the history and politics of the iconic Gala, predicting what celebrities will be flaunting and inspiring us all to shine the spotlight on the MET's red carpet
For anyone remotely interested in fashion and celebrity culture, the MET gala is one of, if not the, most important event of the year. It is undeniably the highlight of my year as I frantically refresh Vogue's website, hoping for that first glimpse of what every celebrity is wearing.
Since its creation in 1946, the MET Gala has produced some iconic looks, with some of my recent favourites including Blake Lively's Versace gown for the 2018 'Heavenly Bodies' theme, and Billy Porter's 2019 'Camp: Notes on Fashion' entrance as he was carried in by six men.
Every year, some celebrities go all out, perfectly embodying the themes with notable returning favourites including Rihanna and Zendaya; while others fail to meet the mark, with Karlie Kloss being mocked for her failed attempt at Camp, providing ordinary people like myself ample opportunities to comment on, and judge, the outfits of the ultra-wealthy.
The MET Gala was introduced as a way to raise money for the Costume Institute at the MET Museum in New York – an exhibit I was lucky enough to visit during their Camp exhibit, which included this iconic flamingo headpiece and plenty of Andy Warhol inspired designs, all accompanied by Judy Gardland's Somewhere Over the Rainbow – a far more successful artistic endeavour than the runway show itself.
The event is hosted by Anna Wintour, Editor-in-Chief of American Vogue, and features a long list of A-list guests who enjoy a dinner and live performances once inside the venue, although no footage of the event itself is revealed to the public, maintaining its prestige.
After the underwhelming Camp runway and last year's tragic cancellation due to COVID-19, I am beyond excited for the 2021 MET Gala. However, first I want to take a moment to grieve for the 2020 theme I was so excited for, with guests expected to wear outfits inspired by Virginia Woolf's Orlando, under the official title 'About Time: Fashion and Duration.'
The co-chairs (hand selected by Anna Wintour herself each year to assist with running and planning the event) included Meryl Streep, Emma Stone and Lin-Manuel Miranda, which would have been so fun to see.
However, I have high hopes that the 2021 MET Gala will exceed my expectations and make up for several lack-lustre years of fashion. For starters, the theme is 'In America: A Lexicon of Fashion' which can be interpreted in a number of ways. Predictions are already starting to be made about who will be wearing what, with the theme being open to a more literal interpretation (think Uncle Sam and lots of Red, White and Blue), or ideological (here's hoping that Lena Waithe gets another opportunity to show her political stance), or even through choice of designer, with American brands like Tommy Hillfiger, Ralph Lauren and Oscar De La Renta being obvious choices.
While the theme itself is exciting, I am far more thrilled by the co-chairs: Billie Eilish, Timothee Chalamet, Naomi Osaka and Amanda Gorman, one of the youngest ever panels which truly reflects such a diverse group best representing our generation. Typically, co-chairs tend to fall within the traditional remit of what it means to be a 'celebrity,' so the inclusion of tennis player Naomi Osaka and poet and activist Amanda Gorman is hugely significant. Hopefully this is the start of a more progressive, politically poignant era of the MET Gala.
The event itself is due to take place on Monday the 13th of September, with stars typically arriving from 5:30pm Eastern Standard Time. For the first time in Vogue's history, the event will be officially live streamed on their website, providing a previously unseen insight into the event as fans had to try and find other ways of keeping up to date with the newest arrivals.
While guest lists are not revealed until the night itself, there are some celebrities we can expect to be invited to the event, including regular attendees like the Kardashian-Jenners, Blake Lively, Katy Perry, Lady Gaga, Harry Styles and Jared Leto, as well as new 'celebrities' in the form of influencers, with James Charles and Liza Koshy being invited to the last event, and the expectation that Addison Rae is likely to be at this year's gala.
With guest lists comes complex seating plans, as the co-chairs are forced to navigate potentially tense relationships between celebrities in order to ensure that everyone invited is happy, after all entrance to the event costs a rumoured $35,000 for a single ticket or $200,000-300,000 for a table – it is a fundraising event at the end of the day. I imagine trying to create a setting where everyone is happy is virtually impossible, but from the iconic bathroom selfies we do get from the event, it seems like everyone manages to get along even if only for one night.
I truly cannot wait for next Monday and fully intend to stay up as long as necessary to see everyone arrive on the red carpet. I am sure I cannot convince everyone to care about the MET Gala as much as I do, but hopefully understanding more about the MET's history and the unique politics that both inform and shape the gala each year will help make it seem more important to those who simply do not care.
---
Liked this? Read more on Fashion and Celebrities from Life&Style here:
Victoria's Secret Collective: Too Little, Too Late?