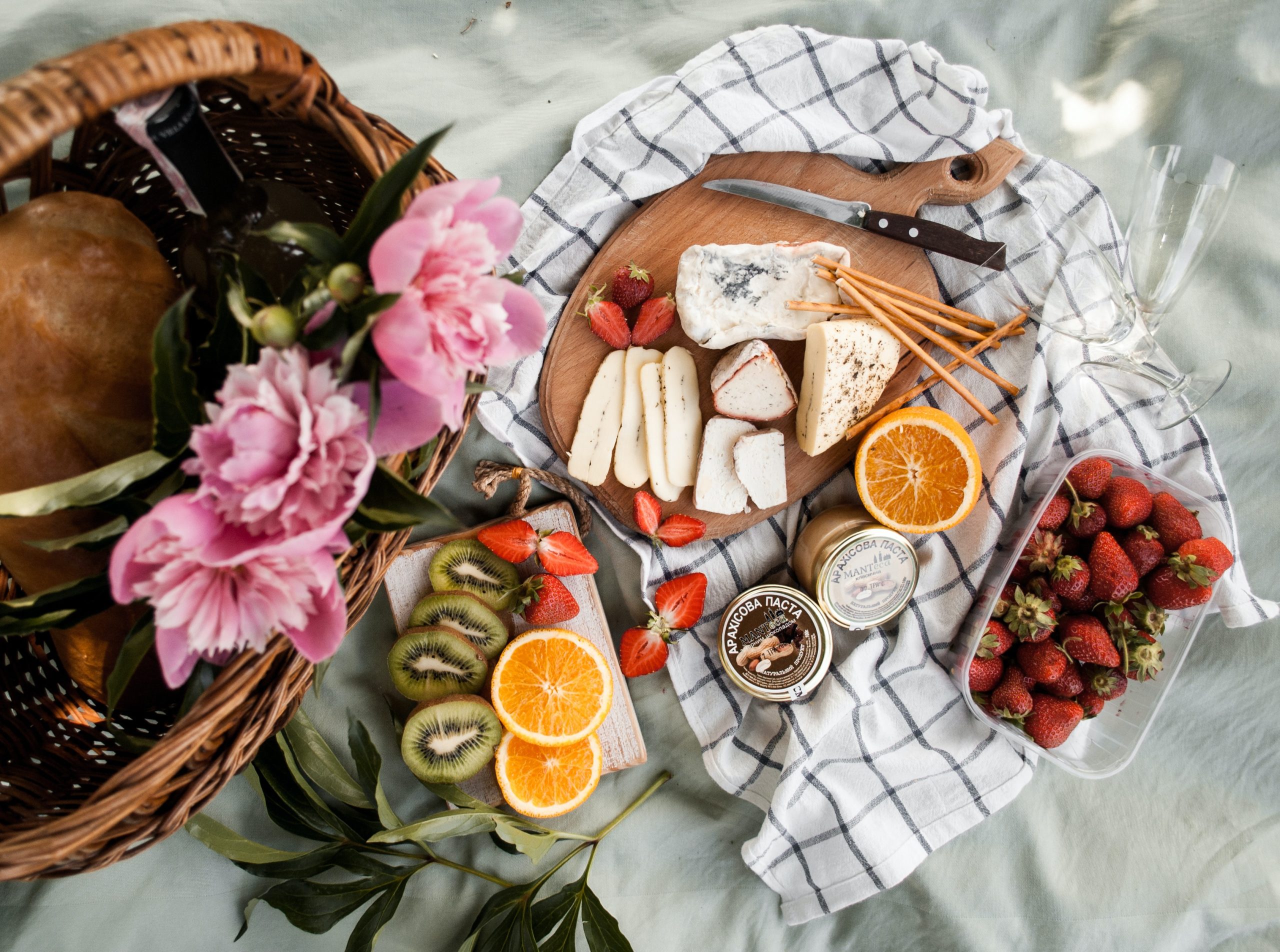 Food&Drink writer Hannah Vernon shares her handy checklist for the perfect spring picnic
Spring showers have taken an extended leave of absence, heralding opportunities to frolic on the grass with a wicker basket in hand and a jumper firmly on if you can't quite feel the heat just yet. Now is not the time to remember T-shirt weather but to roll out those picnic blankets and embrace the season. 
This guide can be customised based on preference and miscellaneous eating habits or dietary requirements. I certainly would not choose to eat all of these products, being a very particular eater to say the least. Think of this, instead, as a potential checklist to select from. When planning your next outing, be sure to consider some of these essentials and enjoy. 
Pitta – Forgoing the sandwich option in favour of something less mundane can be delightful when packing an extraordinary picnic lunch. You can, within reason, put anything inside a pitta bread, so make it versatile. 
Salad – My usual suspects here would consist of carrot batons, celery and cucumber sticks, sliced pepper, and cherry tomatoes. Adding a hummus dip in a little pot – or a sauce of preference – provides snacking company. 
Grapes – A picnic staple for those romantic film sequences; ensure that all dogs accompanying you on your outing are kept out of range of these. 
Strawberries – Alone or with a punnet of other berries is perfectly seasonable. 
Cubes – Cheese and pineapple on a stick: not appetising for everybody, but these can be a buffet-style addition for your lunchbox.
Quiche – These can be purchased as individuals and pre-packaged, but can also be cooked at home and sliced on location. 
Meat-free finger food – Famous faces appearing in buffet platters at supermarkets might include veggie samosas, falafels, and onion bhajis, consumed warm or left to cool. 
Cold Pizza – Dubious as to whether this constitutes a pleasant lunch, but bringing one along and divvying up slices is a useful method of sharing something less standard. 
Chickens – More finger-food, this time of the meat variety. Staples here might include drumsticks, popcorn chicken, or skewers. Beyond chicken, other supermarket platters might feature sausage rolls, cocktail sausages, miniature calzone parcels, and scotch eggs. Pork pies are also a popular addition here. 
Breadsticks – Fragile but fun, and easy to share. 
Pringles – Choose from a multitude of flavours and hope that everybody shares your taste – or disagrees with it, depending on how much you like said Pringles. Savoury snacks override chocolate alternatives on a sweaty picnic date.
Dips – Hummus of any flavour is popular here. My personal choice would be copious amounts of sweet chilli sauce in a tub. 
Beverages – Tea in a flask if you are seeking something warmer. Bottles of Ginger Beer can be refreshing, or cartons of juice. Pre-mixed cocktails can be a summer-appropriate alcoholic alternative.  
---
Check out these most recent Food&Drink articles: