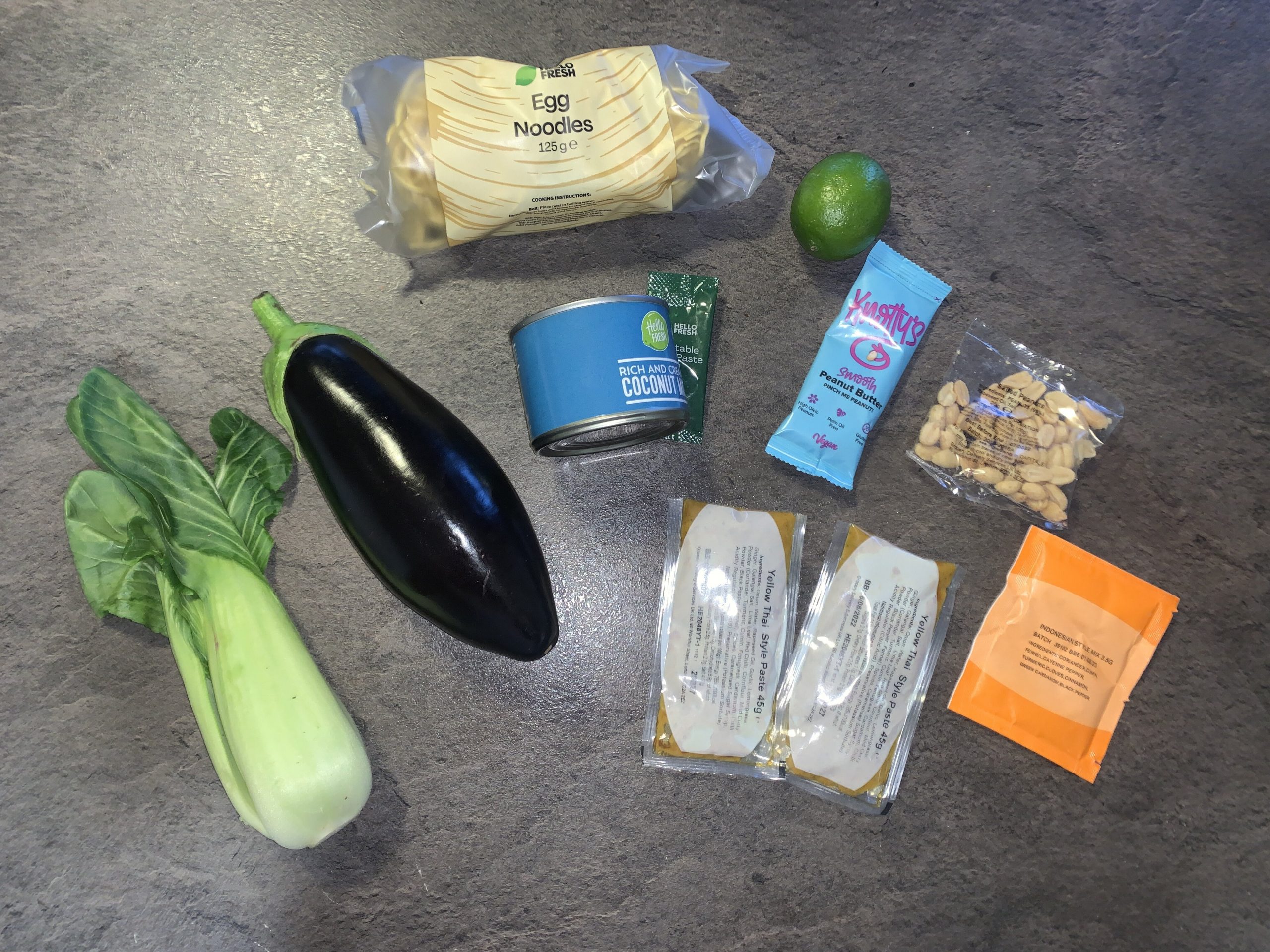 Food&Drink Editor Chloe Hyde shares her honest opinion of the meal kit delivery service, HelloFresh
Is HelloFresh worth the price? After a number of repeated HelloFresh adverts appearing on YouTube videos, I decided it was time to discover whether this brand was actually worth the hype and all the money they must have invested in trying to advertise it. HelloFresh is a meal kit delivery service which pre-portions all the ingredients for you and delivers the ingredients and a recipe to your door on a day of your choosing. HelloFresh as a service was relatively new to me, until I was invited round to a friend's house for tea and she sang their praises. 
The main incentive of trying out this service was a huge discount existing members can offer to new members; I received my first box for £4.99, including delivery, and had three different meals comprised of two portions each. Compared to the regular price of £26.99 for the ingredients, £4.99 for delivery and a further £1.99 for a slot fee, totalling at £33.97 altogether, I thought that the discounted offer was too good to pass up. 
I found the process of selecting and ordering your meals easiest on the Hello Fresh app, wherein you can choose your delivery date to suit you and scroll through the meal options for that week, although I am sure it is equally as simple on their website. One of the most exciting parts of this experience is choosing what your three – or more – meals are going to be. I was pleasantly surprised by the range of meal options, including vegetarian choices which is exclusively what I was looking for. While there were unsurprisingly more meat and fish options, there were still enough delicious vegetarian dishes to choose from. 
Each option on the app gives you an idea as to what the meal is, spice level, the time it takes to prepare, and nutritional information. I opted for three recipes I never usually make or think to make for myself: 'yellow thai sttyle coconut noodle soup,' 'super cheesy oven-baked tomato risotto' and 'cajun spiced roasted vegetable stew.' There were a few chances to add additional items, like some ciabatta for the risotto at an extra fee, or some Gü puddings as a dessert option but I decided against it in a bid to save a bit of money. The ordering process was fun, easy and simple and perhaps the most exciting thing for repeat customers is the new menu options every week, meaning that you are never bored of the selection. 
The delivery slots for HelloFresh are very long ranging, meaning that the best option is to stay in the house for the day if nobody else is available to collect your delivery. As a student, this is not very helpful as if you are not in, you have to rely on neighbours being in as there are hardly any safe spaces wherein you can rely on your box of goodies to stay put. The cardboard box itself had four paper bags inside: three with an allocated recipe number and designated ingredients, three recipe cards and another bag with a reusable ice pack with ingredients like garlic which are used across the three recipes. These bags were quite big, and took up all the space in my one fridge shelf. Even though it is convenient to have the recipe's ingredients separated out like this, it made it difficult for any existing fridge items I already owned. 
The first recipe I tried was the 'yellow Thai style coconut noodle soup' and this was probably my favourite dish out of the three. The aubergine, pak choi and lime as the fresh ingredients were perfectly ripened, and the rest of the contents were conveniently pre-portioned, meaning that all I had to do was follow the instructions without any prior measurements. The recipe card had images accompanying step by step instructions which helped me to know what my meal would look like at each interval. The ingredients used were in bold in the steps which helped me to know what I needed to use next – it was a very simple and stress-free process.
As for the meal itself, I was surprised at how flavoursome the meal was, thanks to an Indonesian spice mix, yellow thai curry Paste and salted peanuts for some extra texture. As I shared this meal with my boyfriend, we both had a filling portion each and were both extremely impressed with the quality of the meal. I also liked how you are free to add in any extra ingredients you would like to – we added some This Isn't Chicken Pieces to add a little bit more protein. The one downside I would comment on however, would be the amount of plastic waste which is inevitable with pre-portioned ingredients. It seemed that every sauce, stock, or spice mix was in a plastic packet which we had to throw away. Nevertheless, in terms of food waste, there was none. 
The following meals were equally as delicious; the 'cheesy tomato risotto' was very quick and required little effort to make – I especially loved the rocket side salad with pesto dressing as I found this complemented the sweetness and indulgence of the tomatoes. The final meal, which I did not end up making until a few days after my delivery, was the 'cajun vegetable stew.' This was still as fresh as the day of delivery but took a bit more preparation time since it was packed full of chopped vegetables. It was definitely the heartiest of the three meals, and it was a welcome change to make my own coriander rice to go with it. 
There was so much flavour in all of these dishes, and it was a great experience to try. It was very helpful in terms of meal planning, and I relished in the fact I did not have to scan my cupboards full of miscellaneous items trying to concoct a meal. However, on a student budget, the regular pricing of HelloFresh is too costly to be purchasing every week. Of course, there is the ability to skip a week or so to ensure you are spacing out your deliveries, but even then, it is still a lot of money to invest. Though I thoroughly rated the dishes offered to me by HelloFresh, I would only recommend this to students if your budget allows it, or if you manage to get a great discount like I did.
---
Craving some more tasty reviews? Check out these articles:
Restaurant Review: Giggling Squid