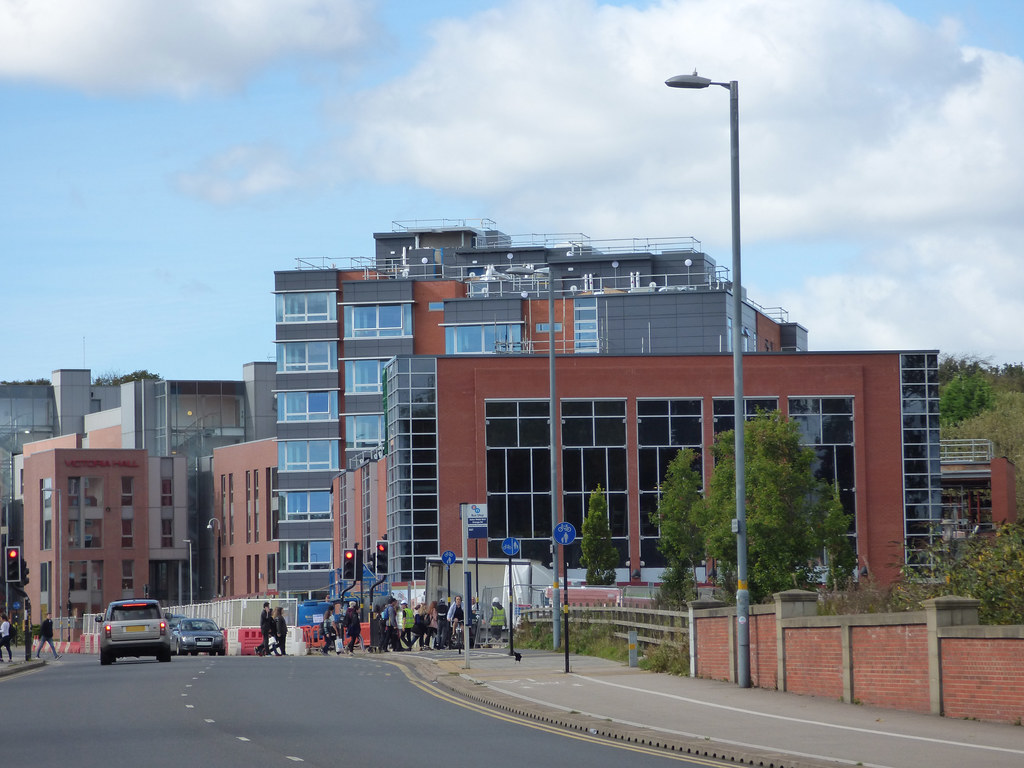 News Reporter Ellen Knight looks at how accommodation companies have dealt with tenants during coronavirus
Private student accommodation company Sanctuary Students has refused to terminate rental contracts with students, resulting in some students going on strike and refusing to pay their rent. The Guardian reported that some 200 students in Sanctuary Students' Dinwiddy House in King's Cross are striking, including Tomasz Jabłoński, a Social Anthropology student at SOAS, University of London. 
Jabłoński told The Guardian that 'Sanctuary Students are treating us as if we are only using the pandemic to get away without paying rent, not people who just left their accommodation to be with their families because of the virus.' 
Many of the students were also unable to pay their rent as they were furloughed or fired from jobs, leaving them without sufficient funds. Jabłoński received a letter from a debt collection company demanding that he pay the outstanding £1,735.69 or face 'direct action.' 
Sanctuary Students responded to an open letter from the students involved, stating that 'there is a small number of students who may have received a letter from a collection agency because of […] not continuing with their agreed payment plans […] we would encourage any students with financial concerns to contact us as we are happy to discuss further flexible payment options.'
The protesting students say they are 'standing firm' in their strike.
Unite Students, who run Battery Park halls of residence in Selly Oak, have instead allowed students to cancel their contracts, a £100m investment for the company. 
A spokesperson for Unite Students told Redbrick that 'we [Unite Students] were the first purpose-built student accommodation provider in the UK to take the decision to forgo rent for all students wishing to return home for the remainder of this academic year.' 
The spokesperson stated that 'keeping students safe and secure was our focus before the pandemic and will continue to be our focus moving forward.' 
Liberty Living, a private halls company also operating in Birmingham, took a similar approach, informing students that 'if you [are] planning to leave or [have] left your accommodation, you not have to pay for your future rent instalments or the final 20% of your booking if you [have] paid in full.'
However, the Metalworks accommodation, run by Host, was, according to one student, slow to cancel contracts early on leading to 'a lot of uncertainty.' 
In a statement to Redbrick, Host stated that 'all students who did not wish to stay in their accommodation were given the option to be released from their contracts on 1st May 2020', and that '[their] dedicated staff are doing everything in their power to prioritise [tenants'] wellbeing and safety during these rapidly changing and unsettling times.'
The University of Birmingham (UoB), too, allowed students in university-managed accommodation to terminate their halls contracts early. 
Living, the University's student accommodation service, emailed students on 26th March stating that 'we can confirm that we will release you from your contract and won't take any payment for term three accommodation fees if you leave your University accommodation before 11 April 2020.' 
Like this article? Here are more from News: 
Birmingham Hippodrome Announces Redundancies and Prolonged Closure
Midlands Air Ambulance Charity Appeals for 'Virtual' Supporters