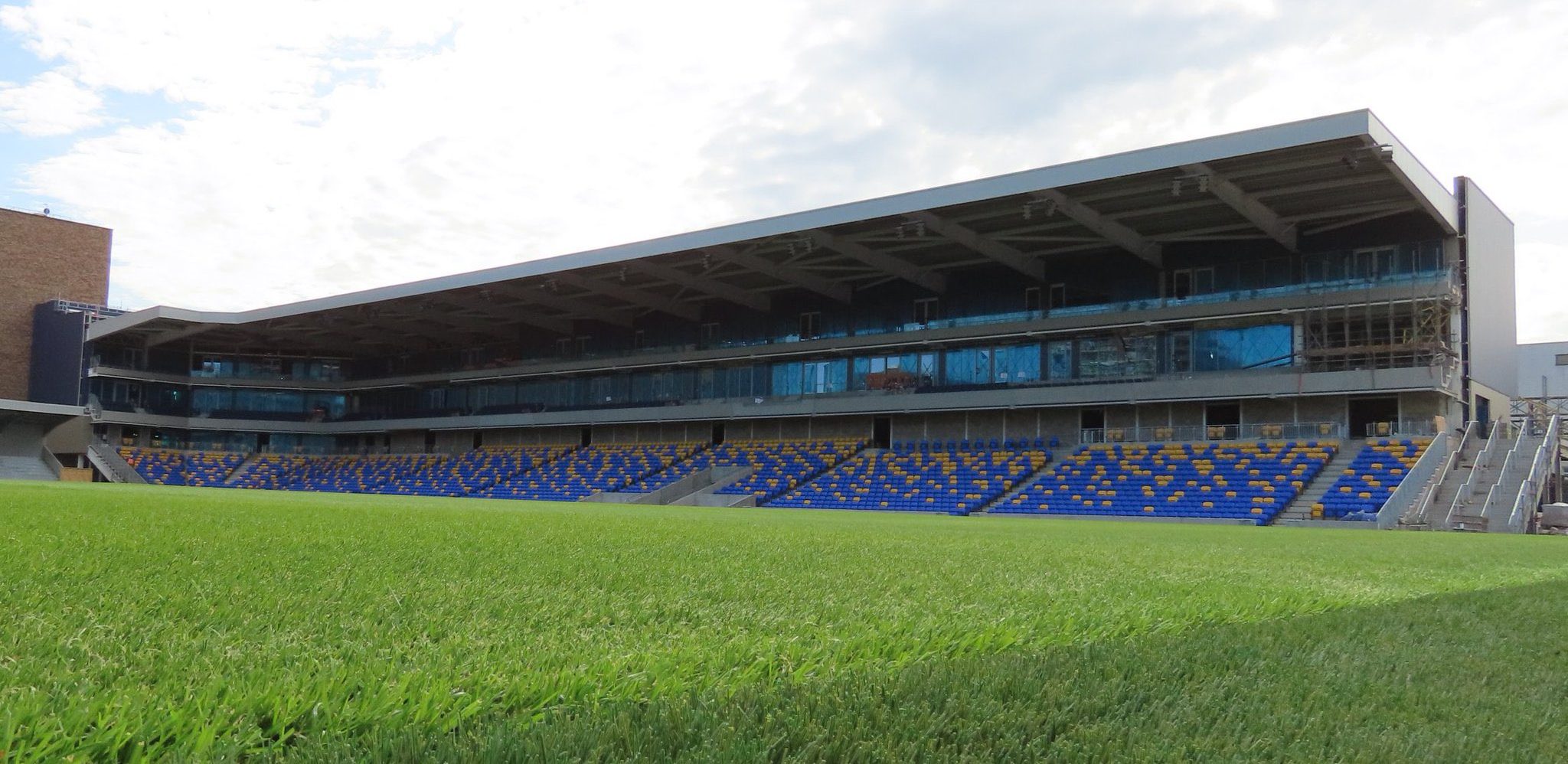 Sport Writer and AFC Wimbledon fan Cerys Holliday discusses the club's rise to where they are now, and what it means to the fans
Something that I am proud I can say is that I support my local football team. Unlike most, my club has a more complicated history – rich, but certainly complicated. AFC Wimbledon – the team I've supported since I could stand on two legs – is entirely run and funded by its fans. It is a fact the club is certainly respected for, and from what I have learnt over the years, supporters' never-ending quest for growth has led a movement of change throughout sporting history.
The club was established in 2002 after the original club, 'Wimbledon FC' (also known as 'The Crazy Gang'), was dissolved and relocated to Buckinghamshire. While controversial in the world of sport, the later creation AFC Wimbledon paved the foundation for challenging governing bodies like the FA; a club with a lot less money compared to those around them had little to offer but a lot to fight for.
Being able to say I support Wimbledon is a privilege. There is often a lot of question and debate that gravitates towards announcing that you are a Wimbledon fan, but there is one thing we cannot argue with: AFC Wimbledon's rise has proven that sport is not just about having a rich owner.
Since 2014, The Dons Trust – a fan-owned organisation that governs and owns AFC Wimbledon – pushed for a move back to Plough Lane, the original home of Wimbledon FC, with the hopes of the club being able to make its return to Wimbledon. The 'Bring The Dons Home' campaign endlessly led events to help aid and fund the bidding process towards a possible move, and after 18 years since its formation, the club played their first home game at Plough Lane at the start of this month.
While football fans like myself are still not allowed access into stadiums, Wimbledon's home match against Doncaster Rovers on Tuesday 3rd November is a date that will be forever engraved in the club's expanding history. The 2-2 result is not quite as memorable, but it is an achievement fans will look back on with pride, and it will hopefully inspire other sports clubs about the power of supporters.
Over the years, the Wimbledon story has become more and more prolific. With a number of celebrities showing their support for the club, Wimbledon's campaigns and movements gained a global outreach. Marcus Mumford, lead singer of Mumford & Sons, promoted the Don's crest at 2015 Reading and Leeds festivals after winning a bet against rival band, Bastille. Meanwhile, established American author, John Green, is an avid Dons fan and even took up a sponsorship role in 2014. He has been a key advocate for supporting the Bring The Dons Home campaign, even investing to help the club reach over £2 million for its stadium funding.
The club has come a long way. I remember the days when we only had one seated stand in our stadium; you were more likely to be struck with the ball in the stands than it was to go in the net. The Cherry Red Records Stadium, Kingsmeadow, has been AFC Wimbledon's home since their formation in 2002, holding just over 4,000 fans a match – an exciting atmosphere to be a part of, but a pain for anyone thinking of having an away day trip. With Plough Lane's stadium capacity reaching just over 9,000, Wimbledon's growing fan base can now experience what it is like to watch the Dons at their new stadium – something I for one cannot wait to witness.
AFC Wimbledon's story is one many sports fans are amazed by. From rising through the non-league ranks in only nine years to fans successfully leading and funding a stadium move, its achievements are something I will always be humbled to have played a part in.
It has been a long, tiresome process, but I finally now say I, like thousands of other fans, am an AFC Wimbledon season ticket holder at Plough Lane, Wimbledon. While the resilience of supporters and The Dons Trust have been tested over the years when trying to combat Football League teams with large budgets and larger status in the footballing world, its undeniable that this next step in Wimbledon's journey is another addition to their growing legacy as a unique, fan-owned professional football team.
---
Like this? Check out more from Redbrick Sport:
The Value of Amateur Football During the Pandemic
Politics in Football: Liverpool, Franco, and Brum