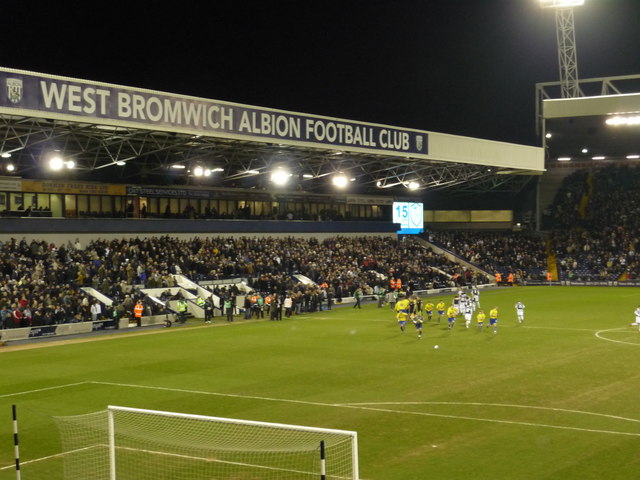 Sport writer George Laycock highlights football's intrinsic relationship with politics, a bond that is epitomised by one of Birmingham's local clubs
Football and politics are necessarily intertwined, despite what FIFA might declare. There is something fundamentally political about 50,000 fans cheering for representatives of their area, willing them to defeat representative players of another area.
Let's make sure we define 'politics' correctly. I do not mean football fans are party-political. Never, as far as I know, have Birmingham City fans collectively chanted 'ohhhhhhh MP Li-am Byrne' to the tune of Seven Nation Army. Rather, I mean 'political' in the sense of area-political – by supporting football teams, fans are supporting the areas they, or their family, are from (provided they are not glory-hunters).
Football clubs are necessarily entrenched in local communities. Three-quarters of a million people did not turn up to the Liverpool Champions League victory parade in support of their favourite corporation. No. Liverpool fans crowded the streets because it was a victory for their unique heritage, their culture, and their area. Liverpool as a city has declined ever since Margaret Thatcher's premiership: it has been deprived of social welfare, deprived of jobs, and deprived of the investment which its neighbour Manchester has received. The victory was not that of a corporation, but rather of an area which has seen such hardship over recent years.
An even more pertinent example is Barcelona. Now, 'El Clasico' might seem like a glitzy TV spectacle to someone watching it abroad. But if you ask a 70-year-old Catalan what this game means to him, it goes far beyond that. General Franco suppressed the Catalonian people for nearly forty years under his fascist regime (1936-1975), not allowing them any political voice. Franco cut short the lives of those who opposed his totalitarian regime in Catalonia. One way the Catalans were suppressed was by the control of the football club that represented them. FC Barcelona was immediately made to remove the Catalan flag from their crest after Franco achieved power. In 1943, with Barcelona 3-0 up on aggregate against Real Madrid in the first leg of a cup semi-final, an agent of Franco paid them a visit. This agent 'reminded' the Barcelona team that they were only allowed to play due to the 'generosity' regime, and that they should ease off in the second leg. Barcelona 'mysteriously' lost the second leg 11-1, a result which Real Madrid fans brag about to this day. Franco, by crushing the club, intended to crush the spirit of the area.
Let's take this to the West Midlands. More specifically, to West Bromwich, where at the end of last season fans were jubilant with the promotion of West Bromwich Albion to the Premier League. Birmingham Live released an article titled 'The Birth of Super Slav,' which reflected on all the reasons he is loved by the fanbase. This article starts with the chant 'He hates the Villa. He's from Croatia. He loves the Baggies.' His criticism of Aston Villa (Bilic told gol.hr that he would not spend 'like Villa' during the transfer season) earned him plaudits from Baggies fans, who understandably like the criticism of their local rivals. He represents west Birmingham and, by making a comment like this, he is connecting to the club's supporters.
What also helps Bilic is that he endorses a caring community. In a 2020 Athletic interview, Bilic was asked about his well-known socialist views. Whilst denying he was a political person, Bilic did declare that he was a socialist if socialism was when 'you care about people and you want people to have enough.' He said that everyone is a socialist if you take this definition.
West Brom's stadium, The Hawthorns is based just outside of Smethwick in northwest Birmingham. This is simultaneously one of the poorest and most left-wing areas of the country. In Smethwick, as well as neighbouring Bearwood, Bilic's message of compassionate socialism is surely appealing. Communities like Smethwick rely on social generosity and welfare support to make sure families do not suffer. Bilic's politics have helped bring them closer to WBA, so he is still loved by fans (despite recent poor results).
What is my point?
This – football is never more important than when it represents deprived areas, the sort of areas which are disregarded and not provided for by wider political systems. FIFA's insistence that politics should stay out of the beautiful game is ridiculous – without it, football is meaningless.
---
Like this? Check out more from Redbrick Sport:
Exeter Chiefs: The Double-Winning Kings of Club Rugby
Does the New FA Diversity Code Go Far Enough?