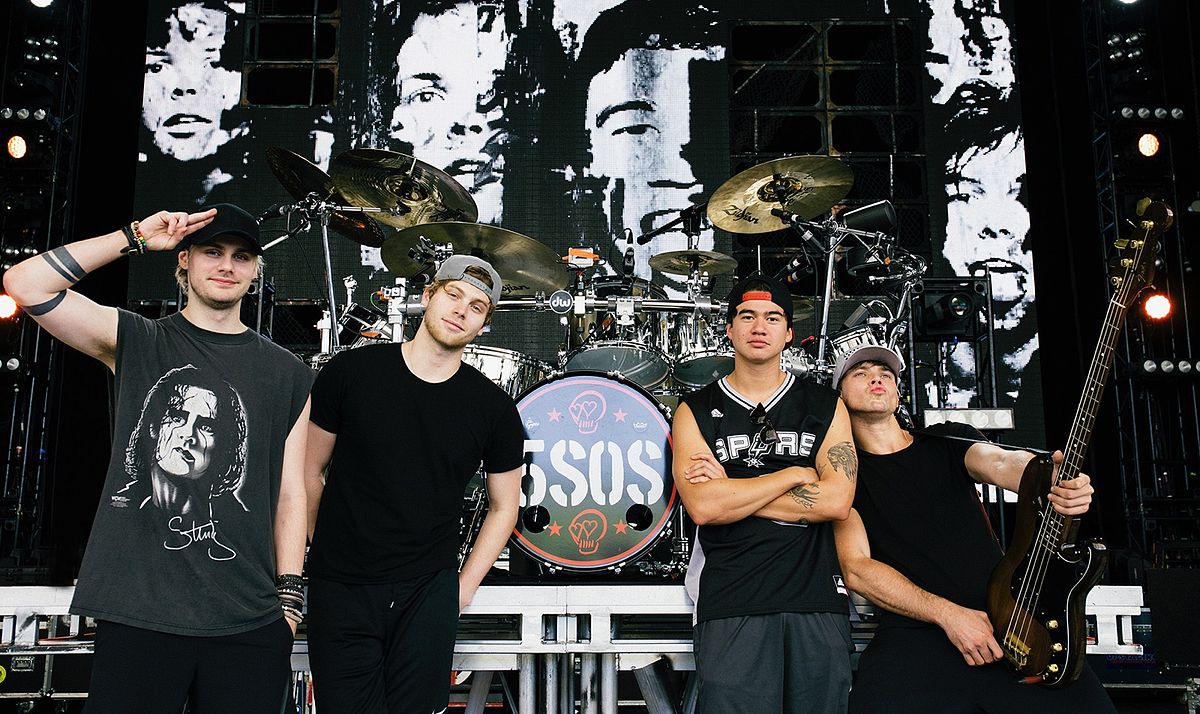 5 Seconds of Summer have released an experimental album that also stands as a testament to their career so far, Music Critic Samantha Andrews writes
5 Seconds of Summer were practically the soundtrack to my mid-teenage years, but slowly I lost my interest in them and they became a fond memory of being 15. Their fourth studio album Calm has regained that interest in me and sparked an entirely new era for them as a band. Bringing together the best parts of their albums so far, 5 Seconds of Summer have created a brilliant culmination of their sound with Calm, whilst still remaining fresh, new and fun. 
The album opens with the driving energy of 'Red Desert.' The song harkens to traditional anthemic rock but carries an electric pulsing beat and basslines that lift it into the present. The chanting in the chorus displays the energy and charge of the album perfectly. A similar sound is heard in 'Lonely Heart' and these songs really stand out because of it. 
The singles from the album definitely stand out significantly. 'No Shame', 'Old Me', 'Teeth' and 'Easier' all delve into the quintessential 5SOS sound: alternative influenced pop/rock with an upbeat drive. 'Old Me' is a fun jewel for any long term 5SOS fans as they reflect upon their career so far, but still offers a catchiness that anyone can enjoy. 'Teeth' takes on more of their rock influence with the heavy guitar riffs and pulsing of drums but is still characterised by pop circulated electric effects and lead singer Luke Hemmings' vocals. 
The song that made the album for me is 'Wildflower.' It probably takes the furthest turn away from their rockier influences, but if anything, it is perfect for this. With a more electric and 80's-esque synth driven sound, it is extremely catchy. Bassist Calum Hood steps forward as the lead singer for this song, and it works perfectly. It has swiftly become one of my favourite songs right now and it stands testament to the elevation of sound that 5SOS have achieved with Calm. It's an upbeat, fun sound and if you only listen to one song from the album, make it 'Wildflower'.
Album tracks such as 'Not in the Same Way' and 'Thin White Lies' shine a little less. They become slightly overshadowed by the power of tracks like 'Wildflower' and 'Teeth' and sadly lose any initial memorability because of this. Upon repeated listens to the album, they certainly take on a lot of charm for their more simplistic approaches. They are hidden gems, but only become so under the shadow of such powerfully charged songs. 
Calm does, however, close in quite an unexpected way. The song 'High' is a deep cut, carried by a simple guitar pattern and fragile vocals from Hemmings. Reflecting upon how he will be remembered after a break-up, the song is a vulnerable admission of fragility. You'd think an album that had been so energetic and powerful would falter by closing with such a deep cut, but it adds a certain sense of finality and clarity. It is a charming conclusion.
Overall, this album is a real triumph for 5 Seconds of Summer. With its combination of anthemic rock, upbeat pop catchiness and emotional vulnerability, it is a testament to the best parts of their career so far whilst still experimenting with where they could go next. Calm has regained my interest in 5 Seconds of Summer and it is well worth a listen. 
CALM is available now via Interscope Records
---
You Might Also Like:
Album Review: Dua Lipa – Future Nostalgia
Single Review: Haim – The Steps