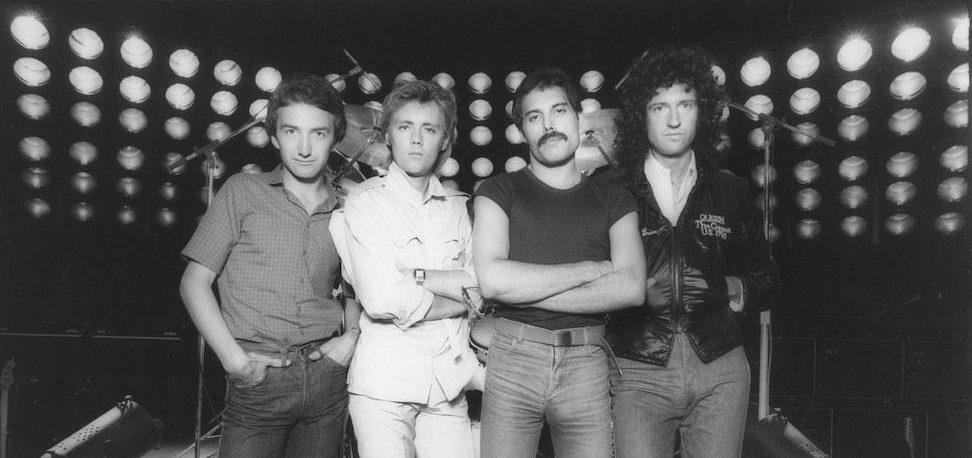 Music Critic Abi Kinsella explores the new alternate takes on the deluxe collector's edition of Queen's 13th album, The Miracle
It was 10am on the 18th of November, 2022. I dragged my dishevelled form through the door of my dissertation supervisor's office. My face – shellshocked, pallid, overwhelmed – betrayed a world of complicated emotions. Par the course for a final year student, my supervisor probably thought. 'Okay Abi,' I thought to myself. 'Pretend that you are crying for entirely normal reasons.' Reader, I was not crying for normal reasons. I was crying because new audio had been released in the early hours of that morning of Freddie Mercury saying the words, 'John, are you happy?'
This clip and many others appeared on the alternate versions of tracks from Queen's 13th studio album, The Miracle. These alternate takes form disc 2 of the Deluxe Collector's Edition – a treasure trove of unprecedented proportions. I had not been overly excited for the release. By my standards when it comes to Queen things anyway. I had only three sleepless nights over it, told only two disinterested service workers of its imminent arrival and wore exclusively Queen merch for only five days in a row.
The Miracle comes in at number 11 on my (objectively correct, of course) ranking of Queen's 15 studio albums. From the associated merch drop I caved for only one item; the glorious Queen Rubik's Cube – the Quoob, if you will – on which Roger unfortunately appears to lose both eyes.
I was tantalised by the promise of finally getting to hear 'Dog With A Bone' properly, a rough demo having been floating around for a while. I even dared to hope that we might get some studio outtakes, as we had with the 'News of the World' Anniversary Edition. ('This will be take thirty seven… THOISAND' in a horribly RP accent is a personal favourite of mine). I did not think much beyond this.
Fool that I was. I prefer. Every single alternate take. The only exception is 'I Want It All', which has a single and an album version to choose from anyway and my preference would be to splice them all together. (Album version intro, single middle, alternate take bonkers ending.)
We get 'Breakthru' with real drums as opposed to a drum machine. We get 'The Miracle' with more concrete, less slightly sickly-sweet lyrics. We get 'Khashoggi's Ship' with all the elements turned up to eleven. We get 'Scandal' with the rather strange synth stripped back. We get 'Was It All Worth It?' with harsher, rawer vocals. Had these takes made it onto the album, The Miracle would be at number 7 on my ranking. That's a four-place hike! It comes in above Jazz! And I love Jazz!
As I alluded to, the music itself isn't even the biggest gift of the release. Tagged onto the beginnings and endings of the tracks are brief spoken moments from the recording process. Glorious funny little moments (such as Freddie accidentally singing 'She knows I love me,' and Roger laughing and shouting 'Freudian slip!'). Electrifying insights into their recording process -at the beginning of 'I Want It All', Freddie sings a riff and Brian copies it on his guitar, and thus follows a highly charged, scat-laced jam. Which I of course struggled to hear through my own sobbing on first listen.
These golden nuggets of Freddie's gorgeous, precise, highly stylised transatlantic accent are so painfully precious. To hear them and to be able to carry them in our pockets is a gift. I would say that I hope they do this with every album, but I am not entirely sure that I would survive that.
The Miracle Deluxe Collector's Edition is a dragon's hoard of brilliance for Queen fans – I would implore even those who aren't overly enamoured with The Miracle to give it a thorough check-out. Those who are enamoured with it anyway, perhaps consult your doctor before doing so. I know I will be if a deluxe edition of A Day at the Races is ever released.
---
Enjoyed this? You also might enjoy:
Queen: A Night At The Opera – An Auditory Theatrical Experience
Eight Songs To Listen To Right Now