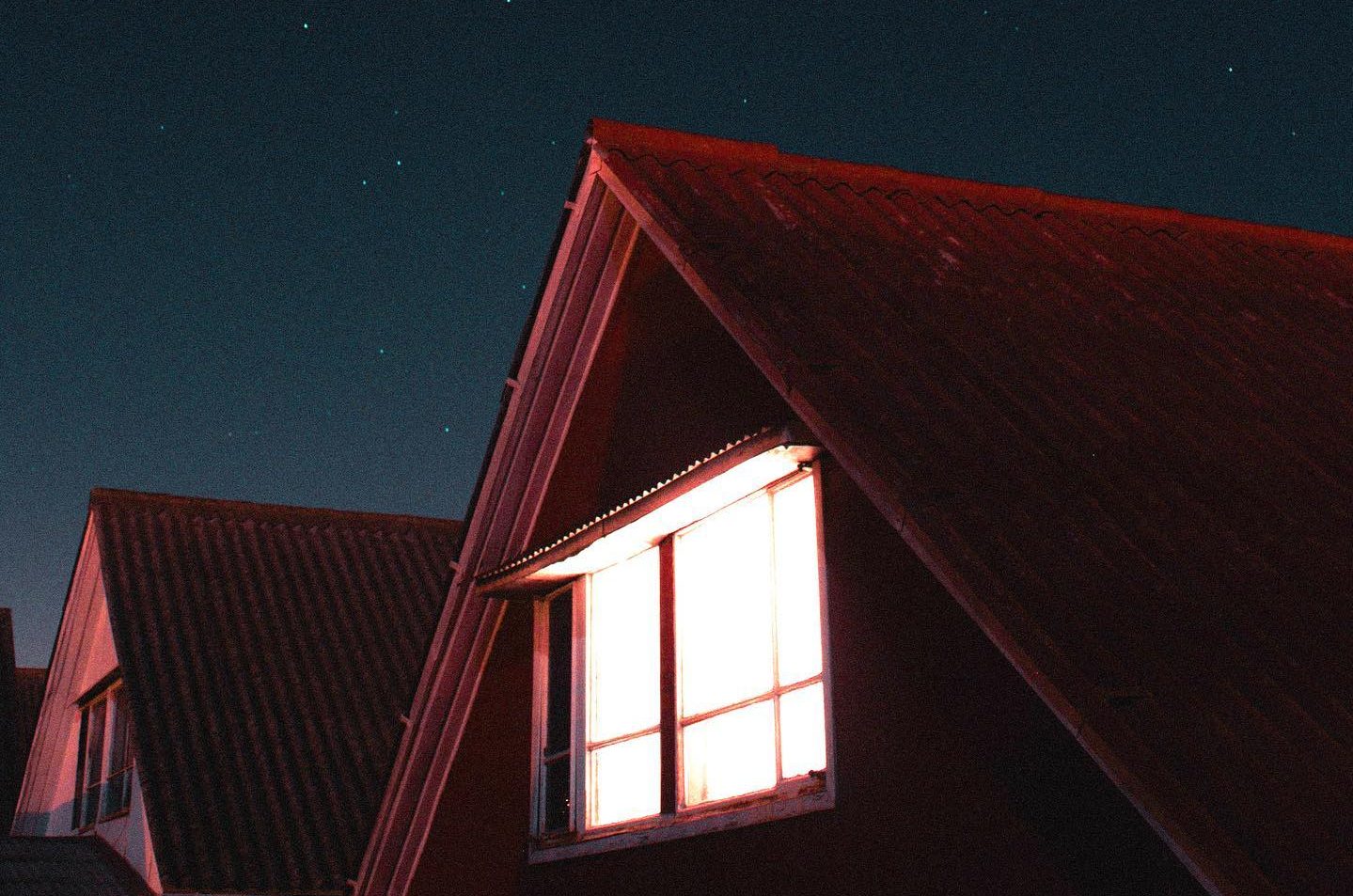 Music Editor Bas Bevan reviews the upcoming third album from The Amazons, praising its authenticity, hopeful message and range of influences
For at least the last decade it seems that the vast majority of bands, especially from the UK, are rarely referred to as 'rock bands' and are instead almost universally slapped with the labels of indie or alternative. This in some ways does an injustice to many bands but few more so than The Amazons who, especially on their upcoming third album, seem to embody the essence of rock music and all that makes it great. This is not to say that their music is straightforward. They have the ability to take on many styles within the genre and capture them perfectly. Their first two records are both incredibly strong but on How Will I Know If Heaven Will Find Me? they seem to have taken their sound to new heights and hold nothing back when it comes to their influences or creativity.
Like many others released in the last few years, the album's lyrics are based around lockdown, specifically about its effect on singer and guitarist Matt Thomson's relationship with his girlfriend who lives in LA. Despite these tricky circumstances it is the band's most upbeat record and is full of hope and excitement. Although there is an uneasiness running through several of the tracks, it seems to be one more of anticipation that concern. They find the balance between making it relatable for the listener, with a focus on the emotions which were almost universally felt, and telling a very personal story through both the words and the music, along with Matt's powerful and passionate voice. The individuality of the lyrics actually makes the record easier to sympathize with as it feels extremely authentic and sincere.
These deep emotions are conveyed through their trademark soaring choruses and superbly thought out and executed melodies and percussion. There is a familiarity about the feelings that the songs invoke and sometimes their riffs and melodies. This speaks to the construction of the tracks and the cohesiveness of their parts, as well as how they have managed to explore different ideas and styles with as just as much skill as many great bands. This is something that The Amazons have always done, on their bold yet classic sounding self-titled debut, their darker, more menacing second record Future Dust and now on their latest effort, they show they can just as easily be Led Zeppelin or Black Sabbath as they can be The Killers or Coldplay.
This can be seen all over How Will I Know If Heaven Will Find Me?. Lead single 'Bloodrush' is one of the stand out tracks, with its silky lead guitar riff, fiery chorus and perfect balance between relatability and personal sincerity. Earlier in the year Matt told me: "I think it is pretty indicative of the record in spirit really more than anything. I think 'Bloodrush' is about just getting back to the basics of feeling human and feeling alive and just stripping it back to the basics of the primal urges of release…I think that kind of is across the record really."
This is especially clear on opener 'How Will I Know?', and on second single 'Ready For Something' which tells the same story but with more urgency and vigour. The vicious, pulled-off and hammered-on riff and pounding drums drive the heavy parts of the track which contrast with the more sparse verses and chorus (which features flawless falsetto vocals) which hit even harder when they come back in.
This openness is present throughout most of the record. All of the songs feel boundless with many parts having minimal instruments besides some subtle suspense building additions, and the vocals which ring out until they fade away, as if they are being shouted into a wide-open space. This vast sound, which is also can be attributed to the precise mixing of the tracks, gives an extra level of visualisation to the album's primal themes of human connection.
Even 'There's A Light' which is based around a bass line which is muted in the verses and distorted in the chorus has a massive feel to it. This lends to song's hopeful message of 'I believe there's a light at the end of the dark' which is perfectly executed due to the sincere and passionate way it is conveyed. On this track especially and over the course of the whole album there is a wisdom and maturity in The Amazons' writing and delivery of the songs. 'Wait For Me' embodies the same feelings of excitement and anticipation through its upbeat tempo, buoyant drums and vocals and guitar riff that are full of joy and enthusiasm.
There seems to be a noticeable amount of American influence in the album, more specifically of country music. This can be heard in many aspects including the instrumentation, chord patterns, melodies and the lyrics. 'Say It Again' is one of the highlights of How Will I Know If Heaven Will Find Me? thanks to this influence portrayed in its combination of warm and bright acoustic and electric guitars and sentimental, radiant lyrics which dictate the whole aesthetic. The song feels comforting and personal and the melodies surprise you by going in directions you expect, but when they do it makes perfect sense.
Several of the other songs also take a softer approach with 'Northern Star' and 'I'm Not Ready' being acoustically based and 'For The Night' being an impassioned piano ballad. For a band that can do heavy tracks so well its impressive to see them include several songs which are much more gentle than the rest of their catalogue but are still so polished and hit you with the same energy and feeling.
'One by One' perfectly blends this softer, country inspired approach with The Amazons' heavier sound. The first half of the song is moody with a guitar tone reminiscent of 'Wanted Dead Or Alive' by Bon Jovi and soft yet but raspy vocals. After short guitar riff the track explodes with crunching guitars and thundering drums creating an ending that sounds similar to the track 'Fuzzy Tree' from Future Dust but that retains the old school feel of the rest of the song.
How Will I Know If Heaven Will Find Me? feels like a very significant album for The Amazons and a clear progression in their sound and style. It is different in many ways to their other efforts, having clearly made use of many different influences and using a continuous theme throughout, but these ideas are built on top of their DNA of tasty, classic riffs, relentless drums and stadium sized choruses. Matt Thomson's vocals are exceptionally good and he shows great range and power but also finesse, reaching high falsettos and displaying control and softness on the slower paced tracks.
Many albums have tackled the feelings and circumstances of lockdown but this one does so perfectly thanks to its honesty but also the hope and positivity which is abundant throughout. It also does this in a way that avoids being too specific and as a result its message seems just as applicable to life generally as it to the period in which it was written. The album has great variation and the songs fit perfectly together, and with their live ability it will take on a whole new level when it comes to be performed. How Will I Know If Heaven Will Find Me? shows just how accomplished a band The Amazons are but also crucially their willingness to develop, and that they should be regarded in the top tier of bands from this country.
Rating: 9/10
How Will I Know If Heaven Will Find Me? is out on the 9th of September
---
Enjoyed this? You might also enjoy: