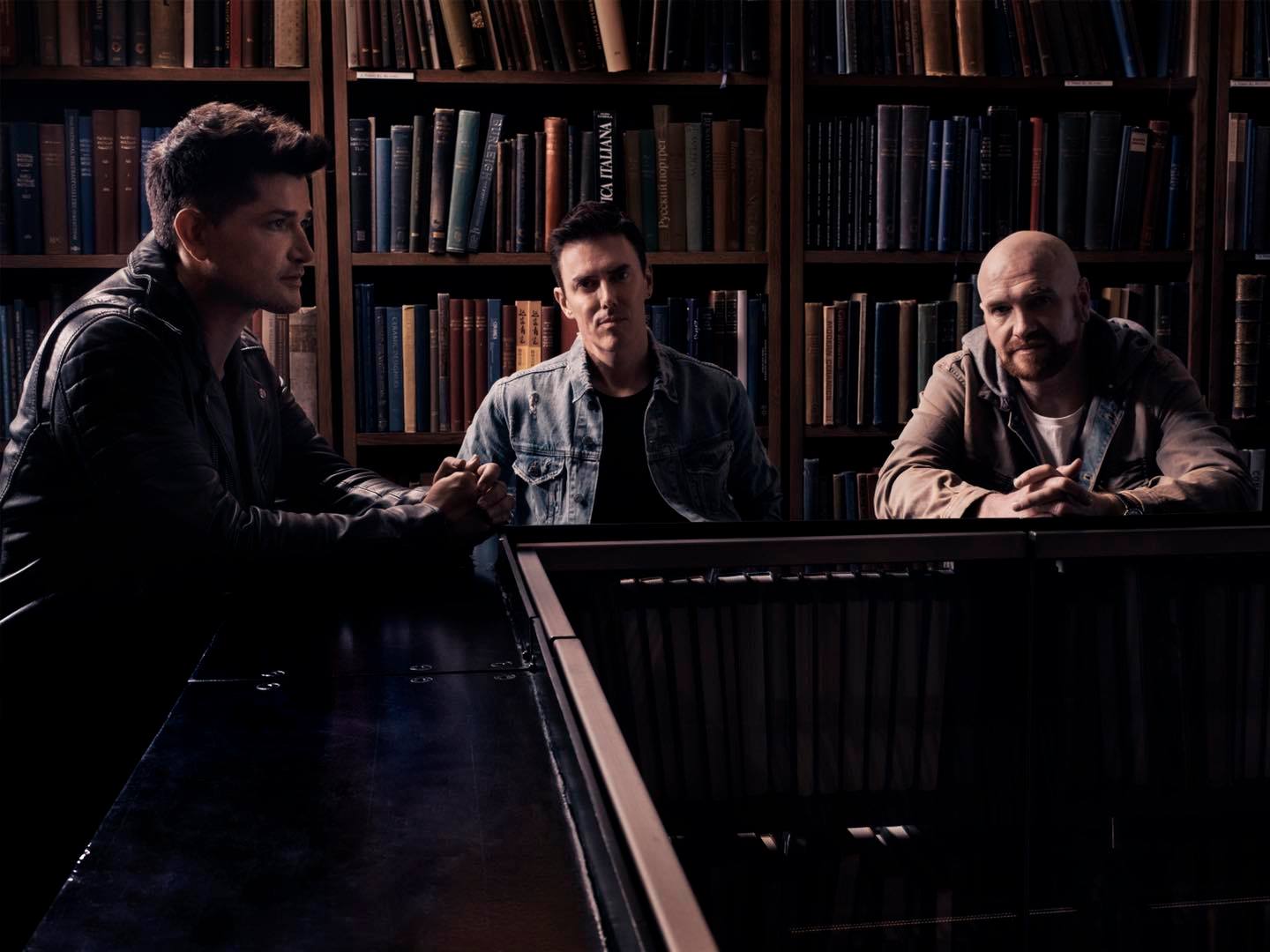 Digital Editor Tamzin Meyer reviews The Script's latest compilation of their Greatest Hits. She details that fans should prepare to fall in love with these songs all over again
The Script have returned with an album that features very familiar looking songs – that is because the album is comprised of classic favourites from a range of albums, with the group deeming them their 'greatest hits.' Whilst it would have been nice for a few new songs to have been added to the album, with the exception of 'I Want it All', familiarity feels exactly what we need right now when the last couple of years have provided us with anything but that.
This latest album is a pre-made playlist created by Danny, Mark and Glen themselves, making it easy for fans to access their most popular hits. It also provides the perfect platform for those new to The Script to discover exactly who the group are, with it being a beautiful snippet of some of their best work. 
Of course, the first two opening tracks were a complete no-brainer and something every The Script fan would agree on; when you mention the group the first songs that come to anybody's mind just have to be 'Breakeven' and 'The Man Who Can't Be Moved.' These are some of their most successful singles that have stood the test of time for over ten years and take us back to where it all began. The Script wear their hearts on their sleeve in both of these songs, providing the perfect heartbreak tracks that best showcase their amazing vocal and instrumental ability.
Other featured hits from their first album include 'We Cry' and 'Before the Worst' which just make perfect sense. 'We Cry' was The Script's debut single and is forever one of my personal favourites because it created the initial success of the Irish trio. 'Before the Worst' is yet again another heartbreak tune (I promise they are not all about break-ups) and brings a tear to my eye every time. These songs just had to make it onto the album, without a doubt.
Moving on to the songs from Science & Faith, included on this latest album are 'For the First Time', 'Nothing' and of course, 'Science & Faith' itself. These are fan favourites and all for good reason. Their lyrics are so relatable and explain the true beauty of love – 'oh these times are hard/ yeah, they're making us crazy/ don't give up on me baby' will have you pouring your heart and soul into the lyrics of 'For the First Time.' 
Songs from #3 include 'Six Degrees of Separation' (another break up song, I know) and 'If You Could See Me Now.' The latter is an especially beautiful song that holds a special place in Danny and Mark's hearts as the track focuses on the loss of their parents. Anybody who has ever lost anyone close to them will be able to relate; are you doing them proud? It is a tear-jerker that is for sure. Adding to these tracks, 'Hall of Fame' featuring will.i.am makes an appearance. Of course, with this song having the most Spotify plays of all of the group's songs, it is no wonder that they chose to include it. 'Hall of Fame' is a popular radio hit and makes a change from all of that romantic talk. Instead it focuses on being the 'greatest' despite haters trying to bring you down – the perfect self-love track.
'Superheroes' follows this theme and is, again, a very popular single, with fans and casual listeners uniting to sing all of the lyrics off by heart. Even if you have no idea who Danny, Mark and Glen are, chances are you have heard this song a lot on the radio. 'No Good in Goodbye' makes its journey from No Sound Without Silence and onto this latest album. It is an understandable choice as it was a catchy opening track from their 2014 album. Although, whether it deserves to be categorised as a 'greatest hit' is up for debate as it never received as much media attention as the other tracks. One song that definitely deserves its position is 'Never Seen Anything "Quite Like You"' which is arguably the most beautiful and pure song that The Script have ever written and would make the perfect choice for a wedding song. It encapsulates the idea of loving and appreciating somebody no matter what, with every second you spend with them being the most precious of all.
Moving on to a few of their more recent tracks, the Freedom Child tracks making a comeback are 'Rain' and 'Arms Open.' If you are a fan of the band, there are no surprises to be found here. These were two of the most successful tracks from their 2017 album so it is no wonder they found their way onto the 'greatest hit' list. 'Rain' marked a change in direction for the group, steering them into the foreign land of EGM, with a very upbeat chorus whilst 'Arms Open' took a completely opposite approach, withholding a more personal and familiar format. It is a song that will get you through the toughest of times; no matter what you are going through, The Script is supporting you all of the way.
Obviously, tracks from their most recent album Sunsets and Full Moons had to be included; these are the songs that newer fans will perhaps be most familiar with – 'The Last Time' and 'Run Through Walls.' Both define everything that The Script are as artists from style, vocals and instrumentals. They take you on an emotional journey in which you feel that little bit less alone with whatever you are going through. The Script treats their fans like family and what better to show that than these two songs.
'I Want It All' is the only song featured that is completely new. Fans will listen to it and instantly fall in love with it as it blends so perfectly well with every other, carefully selected track from the album. It just feels right for it to be included, being destined to go down in history as one of their 'greatest hits.' It deserves its place on the album and is a beautiful taster for fans both new and old of the type of newer music that The Script wish to put out. If you are only as good as your last song, then The Script has absolutely nothing to worry about. 
If one thing is for sure, fans should prepare to fall in love with these songs all over again in a way that they have never done before as the number one album takes them on a journey through the ages.
Rating: 10/10
___________________________________________________________________________________________________________________________
You Might Also Like: