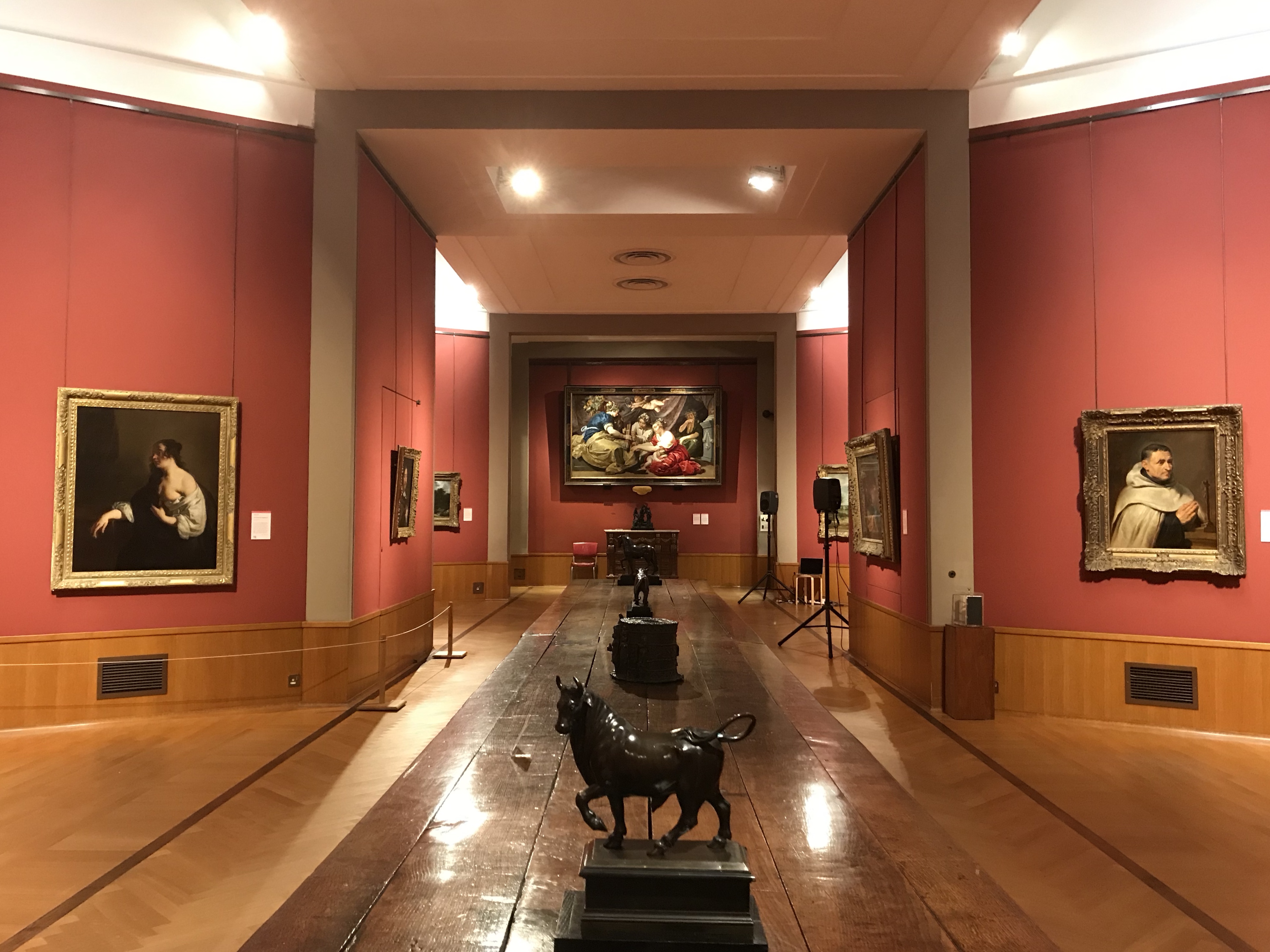 Culture Editors Luca Demetriou and Emily Breeds visit the Barber Institute for a fun and interactive experience with the most recent Barber Lates event
Luca and I had never visited the Barber Institute before, so we were really excited to take a look around. The wait was very much worth it. With sweeping, brightly coloured rooms full of beautiful and versatile art, the Barber made for a lovely location with which to hold the after-hours event: Barber Lates – Nocturnes: A Night at the Paper Museum.
The Barber Lates are free events, usually centred around a particular exhibition, where the public can take part in one-of-a-kind activities. These include crafts in the foyer of the Barber, listening to talks in the galleries, or even just taking a look at the art. Following the success of A Woman Refigured, this event focused on the exhibition A Night at the Paper Museum. This exhibition showcased Cassiano dal Pozzo's collection of around 10,000 works ranging from zoology to botany and architecture.  
The craft stations around the Barber's foyer showed a more informal side of art. Whilst it's easy to think of galleries as stuffy, being able to create your own art and speak to staff in a chilled-out setting made the experience more interactive. The first thing we did upon arriving (well, after we helped ourselves to some complimentary wine!) was sit down at a craft table, where we made our own Paper Museums. Old photography magazines, glue, coloured paper and scissors were strewn across the table, and we were able to create whatever we wanted. There was no pressure to create a masterpiece. We just sat there, chatting away, admiring the beautiful photographs and creating some funky abstract art. Dr Elliot Evans led another craft station called 'Fascinating Fruit', where you could create collages with pictures of fruit. Both craft stations were a good introduction to the main Paper Museum, yet still held their own as great activities. I could have gone home just as satisfied if I'd just stayed for the crafts.
The Paper Museum: The Curious Eye of Cassiano dal Pozzo exhibition included 'lightning' talks and Q&As from leading experts, which were all really fascinating and showcased Cassiano dal Pozzo's 'unquenchable curiosity and desire to document the world', Drawings, watercolours and prints ranging from bodily forms of human and animal alike, to architectural structures, antiquities, botany, social customs and topography were featured – reflecting the time and context in which they were produced. Dr David Hemsoll's talk, 'Michelangelo's Design for St. Peters & a misidentified drawing', highlighted the educational aspect to the Barber Lates event, as not solely a visual experience but interactive and informative, listening to experts in their fields. 
Likewise, talks by Dr. Maria T. Clark and Professor Jeannette Littlemore on 'Healing properties & enacted metaphors' enlightened visitors of the event discussing how the artwork has been displayed in terms of objectivity. This increases the more you go round the room to foreground the relation between a human centric view and subjectivity. It was discussed how it is psychologically proven that we, as humans, are quicker to name objects that have a use to us as humans. The subjects in the paintings were depicted in terms of their use for humans. 
For example, an image of a civet cat on display in an unusual pose, with both its face and its back to us, its anal glands visible to the eye. The uses for human here are that civet cats are used to make coffee from its harvested fecal matter from eaten coffee cherries (I know, I know). Documenting these objectivities and subjectivities is important in putting human experiences into perspective, enabling us to confront our histories. 
In the main gallery at the Barber, Emily and I were delighted to experience listening to soundscapes created by BEAST, sonic explorers who made our experience of viewing the gallery artwork to be more immersive and sensory. This made for an atmospheric experience of the main gallery synthesising our auditory and visual senses. The soundscapes by BEAST were inspired by nature and complimented the range of artwork the Barber has to offer, from Renaissance to Pre-Raphaelite. Scenes of serene natural environments and angelic bodies contrasted with paintings depicting suffering, particularly of Jesus in Ecce Homo by Anthony Van Dyke for example. Viewing this while listening to the soundscapes produced by BEAST made for a poignant experience and one everyone should encounter.  
More information about upcoming Barber Lates can be found here.