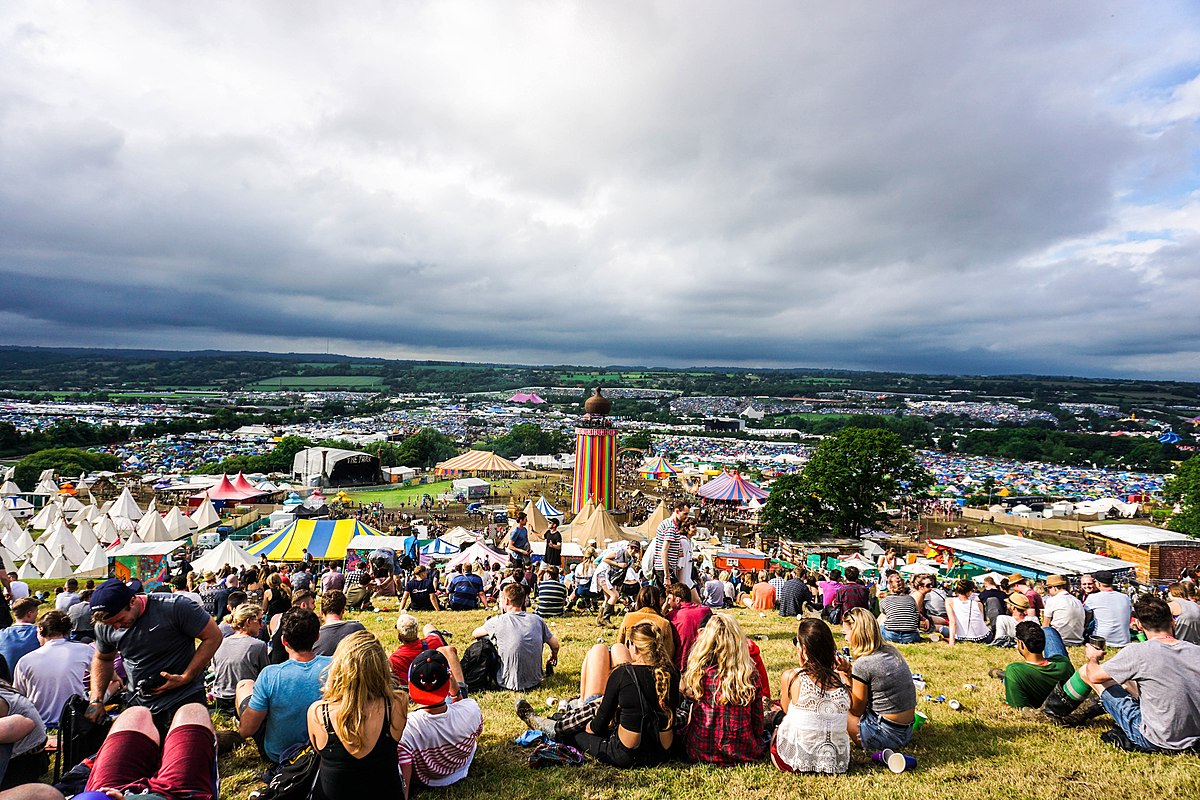 Music Critic Sammy Andrews picks out the highlights of the BBC's Best of Glastonbury broadcasts which encapsulate the spirit of the festival and build our appetites for its return
Its June 2020. Worthy Farm should be full of music fans, tents and stages in celebration of Glastonbury's 50th anniversary. Instead, it was roamed by cattle for another year after Glastonbury 2020 was cancelled due to the Coronavirus pandemic. The BBC did, however, dedicate five days to broadcasting 'The Best of Glastonbury' from the past years across various channels. From the first ever headline set from T-Rex, to what should have been headline sets from the likes of Paul McCartney and Taylor Swift this year, Glastonbury festival has always had a rich history of musical performances and iconic moments. The BBC's trip down memory lane was dominated by iconic sets from legends such as David Bowie and Dolly Parton. But the coverage also served to remind me of individual moments that have stood out in the history of Glastonbury's performances. From the likes of Coldplay's Viola Beach tribute, to Stormzy's Banksy bulletproof union jack vest, Glastonbury has been centre stage for artists to make a statement and has seen some truly iconic musical moments over its 50 years as a festival.
The standout set from the BBC's Best of Glastonbury was David Bowie's 2000 Pyramid stage performance. The first time this set had been seen in full on TV, it shone in all of the glory that Bowie is remembered for. His set list was packed with hit after hit, and after two hours, he hadn't even scratched the surface of his discography. It was a true testament to his legend status. Hits like 'Changes,' 'Rebel Rebel,' and 'Let's Dance' never age and watching him perform them with such a strong stage presence was breath-taking. Slower ballads such as 'Life on Mars?' and 'Heroes' were extraordinarily powerful and took on another life within the festival setting as thousands of fans shouted the lyrics back at him. David Bowie's set was incredible, it was packed full of hits and the classic showmanship that Bowie will and should always be remembered for.
Other highlights came from similarly iconic blasts from the past that the BBC resurfaced for their programme. Amy Winehouse's 2007 Pyramid stage performance was a charming reminder of her true talent. Bracing the stage with all of her confidence and attitude, she performed classic tracks such as 'Rehab' and 'Back to Black.' Similarly, the BBC also decided to show Oasis' 1994 Glastonbury debut set in full for the first time on TV. It was a small set of only eight songs but contained gems such as 'Live Forever', 'Cigarettes & Alcohol' and 'Supersonic.' Their energy as an, at the time, up and coming band was infectious and made their mark as Britpop heroes that would come back to headline in the following years. Even their earliest sets can still hold up among the best so many years on. Watching these sets back decades later was both a lot of fun and a real testament to the longevity and brilliance of such acts' careers.
One of the highlights every year from Glastonbury is the iconic Sunday afternoon legends slot on the Pyramid stage. The BBC Best of Glastonbury coverage this year featured past sets from icons such as Nile Rodgers & Chic, Kylie and Lionel Richie. But the legend set that stood out the most was Dolly Parton's 2014 performance. The country icon performed hits '9 to 5' and 'Jolene,' holding the crowd in the palm of her hand for the entire duration of her 70-minute set. It was legend slot perfection.
Yet, for all of the legendary performances that the BBC's Best of Glastonbury broadcast resurfaced this year, it also reminded me of some more recent performances that will undeniably stand out within the festival's iconic history. Florence and the Machine's 2015 headline set was a last-minute ordeal after the Foo Fighter's Dave Grohl broke his leg on tour. But Florence does not let this show and holds her own as if the entire festival was hers. From 'Ship to Wreck' to 'Dog Days are Over,' Florence sang all of her classic hits. The anthemic nature of her music lent itself perfectly to the festival spirit, with Florence's energetic stage presence adding a certain euphoria to the performance. Luck fell into Florence and the Machine's hands that night, and they stepped up to the challenge brilliantly.
In recent years, Glastonbury festival has seen some truly memorable moments. It has become a platform for artists to collaborate with some of their musical heroes, as seen in the Killer's 2019 set. Halfway through their performance, lead singer, Brandon Flowers, introduced Johnny Marr to the stage to join them in playing a cover of The Smith's hit 'This Charming Man.' The moment was unexpected, but brilliant, and that is the joy of the surprises that Glastonbury festival promises.
The BBC coverage also served to reflect on that Glastonbury has always been a platform for artists to make a statement. Whether this be political or personal, from its very induction in 1970, the festival has seen some truly powerful moments. The BBC's Best of Glastonbury coverage showed Stormzy's full 2019 Pyramid stage headline set. He was the first grime star to ever headline the festival, breaking records in his own field. But he also came to the stage wearing a Union Jack bullet proof vest designed and created by Banksy. The graffiti artist is no newcomer to Glastonbury, having created an array of pieces during the early 2000's festivals. But having such a stand-out piece worn by a leading artist in the grime scene during the headline set really packed a punch. Stormzy always makes a statement with his politically charged lyrics, and this symbolic outfit was the perfect match.
From the political to more personal moments, Glastonbury over the last few years has seen some sentimental tributes to artists that have tragically passed away. The Pyramid stage in 2016 became adorned with the iconic Bowie lightning bolt after his death earlier in the year. But the moment that stood out the most to me throughout the BBC's Best of Glastonbury programme was three minutes during Coldplay's 2016 headline set. The band swapped out a cover of Bowie's 'Heroes' to make a sentimental tribute to a smaller band that was tragically taken that year: Viola Beach. The up-and-coming indie band were in a tragic car crash earlier that year when sadly all of their lives were taken. Coldplay played the video of Viola Beach's single 'Boys That Sing' on the big screen behind them, joining in during the chorus. On such an iconic stage and in front of so many people, this moment was beautiful. Small indie bands such as Viola Beach start out in the small tents of Glastonbury and dream of becoming headline giants like Coldplay, but for three minutes, they were allowed that recognition.
That is the beauty of Glastonbury. From icons and musical legends, to political statements and artistic experiments, Glastonbury is at its heart, a celebration of music. Sadly, it did not see its 50th year in Worthy Farm with thousands of music lovers chanting along to their favourite songs. But, we did get to reflect on its rich musical history via the BBC's Best of Glastonbury weekend. If anything, I'm more excited for what Glastonbury Festival has to bring next year when it comes back in full force.
All of these Glastonbury sets and more are available now on BBC iplayer 
---
You Might Also Like 
Album Review: HAIM – Women In Music Pt.III
Sports Team's Near Miss in the Race to Number One: A Visual Journey