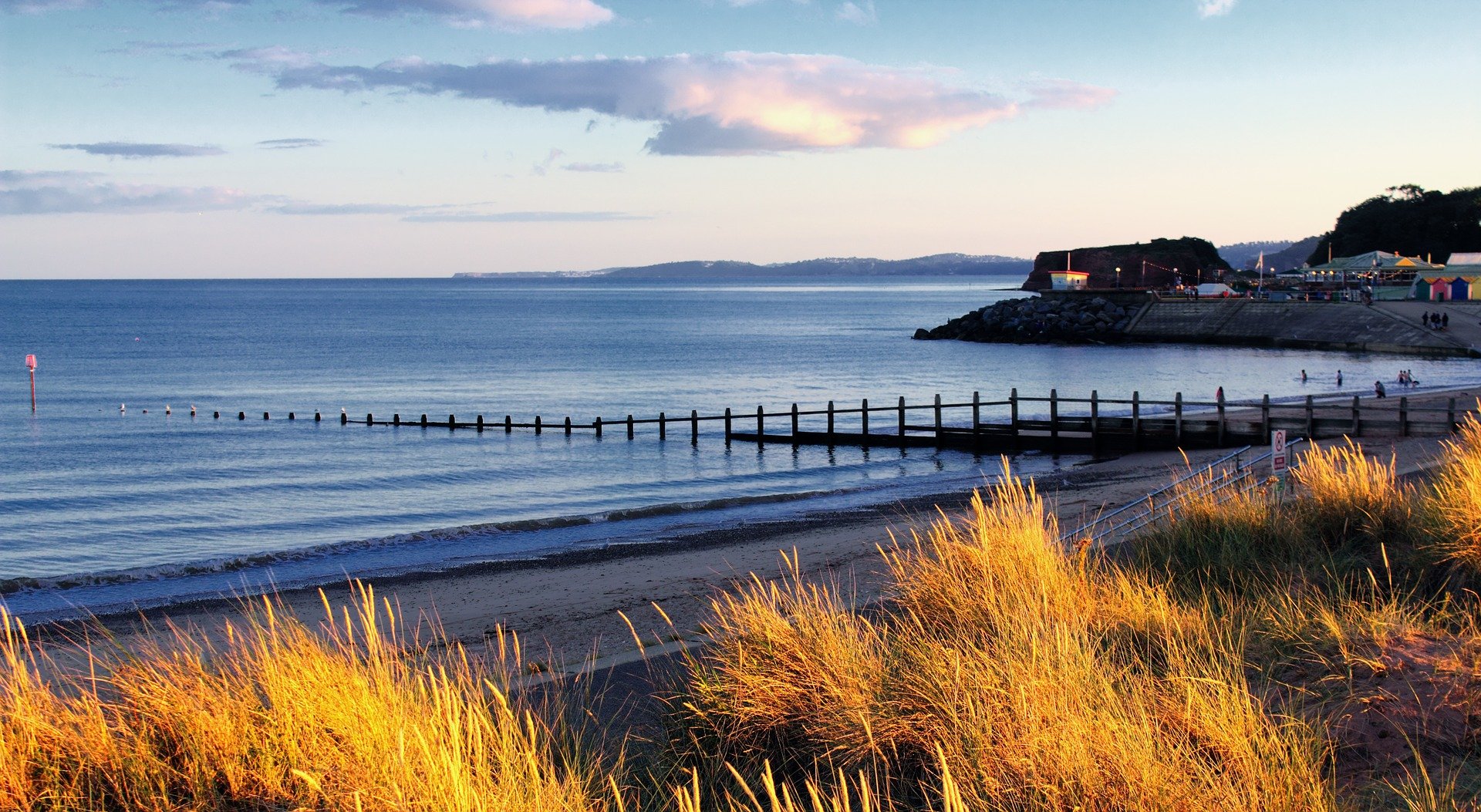 As part of our Best of Britain series, Travel Writer Katie McDonagh lets us know we can still have a picturesque beach holiday this summer, just one a little closer to home
Whilst the name Dawlish may initially prompt ideas of a fictional elvish location, or a Selly Oak road, it is actually a seaside town in the South of Devon. Offering miles of golden sandy beaches and luscious green spaces, Dawlish is ideal for holidaying families or quiet romantic getaways. I spent many summers here when I was younger and I have very fond memories, mainly associated with sunshine, swimming in the sea, and possibly the best ice cream and clotted cream combination (freshly made at Gay's Creamery) I have ever had. Gay's Creamery is definitely a must-visit spot in Dawlish. It is a shop, bakery, and ice cream parlour all in one, with everything made on sight. These calorific, yet delicious, ice creams are best enjoyed on the Lawn, a well-kept green in the middle of town. The Lawn is split into two halves by a slow-moving river heading for the sea. There are two residential black swans unique to the town, with cute bunting and lights above them; it is an idyllic picnic spot when you can no longer tolerate sandy sandwiches on the beach.
Alongside incredible ice cream, this traditional seaside spot offers a wide range of activities, such as arcades and crazy golf. However, the best part of Dawlish in my opinion is its natural landscape. Because the beach is so long, there is plenty of space to do more than just swim; there are areas available for crabbing, paddle boarding, and rock pooling. In the summer, it does not feel like you are in England, the hot sand, bright sun, and cool, clear blue waves transport you to that distinct feeling of being abroad. The British beach tradition of eating fish and chips on the beach whilst watching the sunset emphasises this feeling. All of this costs a fraction of the price of going overseas; plus, with the uncertainty of this pandemic, Dawlish is a safe and guaranteed fun holiday destination.
Along from the town centre is Dawlish Warren and its Nature Reserve, with towering deep red cliffs and sandy dunes, appealing to any bird enthusiasts or keen photographers. We used to stay at an apartment in Dawlish Warren and take the scenic beachside walk up to town for lunch. This is a small portion of the South West Coast Path, which, if continued, leads to Teignmouth and Torbay. This makes Dawlish a great option when wanting to spend time away from the hustle and bustle of daily life. Being just 30 minutes from Exeter, Dawlish is perfect for a weekend getaway, or day trip destination whilst travelling to Devon or Cornwall.
---
For more 'staycation inspiration' have a look at these articles:
A Staycation in the South-West
A Childhood Revisit: Hunstanton