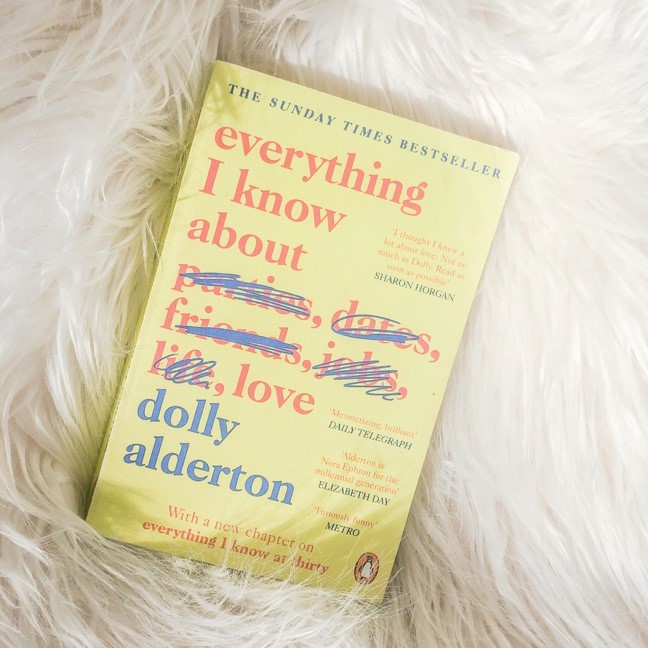 Culture writer Liv Jones praises her favourite non-fiction book of 2020, Everything I Know About Love, as a refreshingly honest, entertaining and touching novel that is perfect for helping you get through lockdown
About the author: Dolly Alderton, aged 32, is an author, journalist, and broadcaster. She started her career at askmen.com, then she worked as a story producer on Channel 4's Made in Chelsea. From 2015 to 2017 she wrote a dating column for the Sunday Times Style magazine, where she now has her own 'agony aunt'-style column. She also presents the current affairs podcast The High Low with Pandora Sykes.
Her debut book, and memoir, Everything I Know About Love was published in 2018 and was shortlisted for Waterstones book of the year (2018), and won the National Book Awards prize for best autobiography (2018). This book has become a bible for millennials. It is a must-read.
Onto the novel: this is a book that I felt had a huge impact on me. It hit close to home as I found myself relating so much to Dolly's experiences. Being a 21-year-old, I found that I could connect on a personal level with her hilariously honest descriptions of becoming an adult. For example, at the start of the book, she tells us what she knew about love as a teenager; 'the mark of true love is when two boys get in a physical fight over you' and 'no moment in my life will ever be as heartbreaking as when Will Young came out as gay.'
The book is a brutally honest story of growing up, of life, of friendship, of battling mental health illness, and of finding love, not only romantic but self-love too. When Dolly's sexual relationships don't go to plan she finds herself questioning her self-worth but, after much thought she reassures herself; 'I don't need any words or looks or comments from a man to believe I'm visible; to believe I'm here … Because I am enough. My heart is enough.' For her, this is a breakthrough, and, in my opinion, we all need to think like this; we are enough. Her writing is clever. She describes her past experiences beautifully whilst at the same time tackling tough and important topics: from attending therapy sessions to eating disorders.
An element of the book that I personally loved was Dolly's descriptions of her friendship with Farly. She beautifully puts this friendship into words; 'I thought about how excited I always am to tell her about a good piece of news or get her view when a crisis happens; how she's still my favourite person to go dancing with. How her value increased the more history we shared together, like a beautiful precious work of art hanging in my living room.' She reminds us to appreciate those around us and to be kind. This feels especially important in this gloomy time.
What I truly loved was that I felt like Dolly was chatting away to me like my friend would whilst we sit and drink coffee. Her conversational and informal tone was a breath of fresh air. I felt that I was listening to her, but she was also listening to me through explaining so perfectly many life difficulties that many of us have gone through. I laughed and I cried, and I felt like Dolly was laughing and crying with me too.
Given that we find ourselves in another lockdown, this book will offer you hope and excitement for what is to come in the future. It will give you a positivity that right now is definitely needed.
In my opinion, this book was wonderful. I highly recommend it to anyone in their 20s. What Dolly shows so masterfully is that life will sort itself out (somehow..).
---
Read more book reviews from Redbrick Culture:
Book Wormhole: Girl, Woman, Other by Bernadine Evaristo
Book Wormhole: The Shining by Stephen King