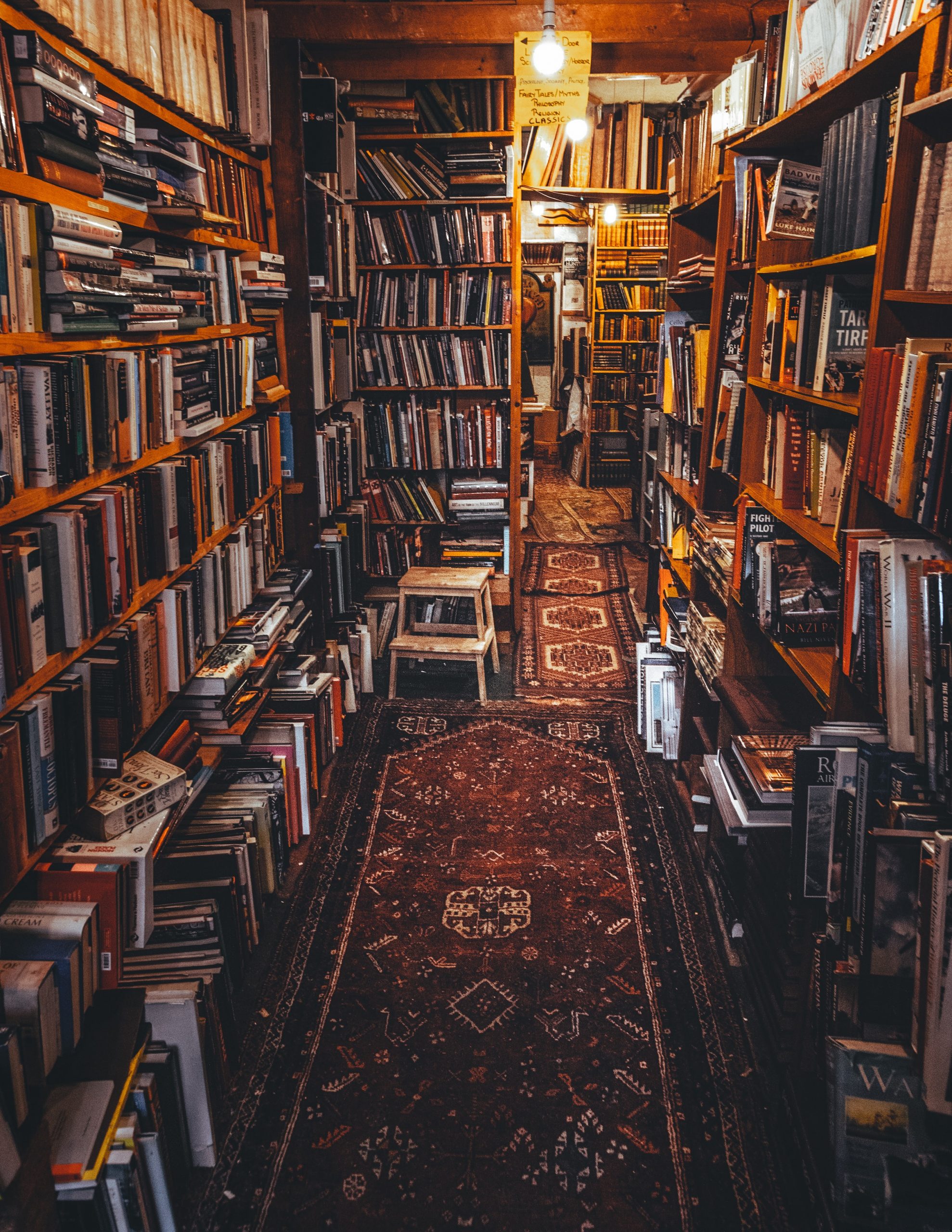 Culture writer Emma Curzon examines the impact of COVID-19 on independent bookstore's and delves into the creative ways they have been surviving
2019 was heralded as the third consecutive year of growth for independent bookstores, with an extra 24 opening in that year alone. After over two decades of the trade's slow but seemingly unstoppable decline, the humble indie bookshop finally seemed to be making a comeback.
Then 2020 happened. And with it came COVID-19, marking an abrupt halt of many businesses' incomes. More and more customers began to self-isolate, and in late March the country went into full lock-down. All non-essential trips were off the menu and nearly all shops closed their doors. The move effectively plunged booksellers into a depressing era of financial uncertainty, made worse by the fact that many proprietors didn't qualify for the government's self-employment support. 
The good news is that people did keep buying books. In fact, online book sales have increased dramatically in recent months. The bad news is that a lot of those sales are coming from Amazon. This is a slap in the face for independent booksellers, given that the internet giant is widely regarded as the chief culprit in their long-term decreases in revenue. 
Thankfully we have recently seen restrictions ease, with permission finally being granted for many physical stores to reopen. The situation, however, remains precarious, and booksellers have had to fight hard and think outside the box to keep customers' interest – and their money.
For many booksellers, the solution has been obvious. They aim to make a dent, however minuscule, in Amazon's income by heading online themselves. The proprietors of The Little Apple Bookshop in York, for instance, set up a website in a direct response to the pandemic; customers can pick and choose from a considerable stock, and their sole delivery restriction is 'UK-only.' 
Meanwhile Jo Raworth, who runs Jo's Bookshop in North Chingford, is 'aiming to set up more of a web presence'- something she's avoided previously 'because of places like Amazon'- which so far has meant working on her social media content, as well as running 'storytimes' by video on Facebook and Instagram. 
Other shop owners have shaken up their branding by emphasising their ability to deliver a 'personal touch', capitalising on an intimacy with their customers that online oligarchs like Amazon can never hope to achieve. Leanne Fridd, of Norwich store Bookbugs and Dragon Tales, for instance, spent lock-down putting together bespoke packs of books to give both old and young customers some psychological respite. 
Booksellers and clients across the country have banded together to offer support. A fundraiser set up in March to help vulnerable business owners weather the storm of the pandemic has to date amassed over £68,000. Penguin Random House matched the donations, bringing the total to nearly £140,000. 
But, help doesn't have to be strictly financial. Vendors can reach out, for example, to the Booksellers' Network group, created by the Booksellers' Association. The platform serves as 'a space for booksellers to meet online to share ideas, offer mutual support and provide professional development and networking opportunities.'
Redbrick Culture spoke to Tina, of Winstone's Hunting Raven Books, 2020 South West Winners of Independent Bookseller of the Year. Tina described feeling 'incredibly lucky to have the backing of the Booksellers Association. They were nothing short of wonderful – providing support, resources, and helping us maintain a sense of community throughout.' Her passion was evident, stating that 'the book world is an amazing thing to be part of' and that 'the health of our industry is so much strengthened by the sense of collaboration and cohesion that exists between independent booksellers across the country.'
In a twist of irony, Amazon donated £250,000 to the aforementioned fund for bookshops in trouble. While the pandemic has seen Amazon founder and CEO Jeff Bezos' own fortune increase by approximately £19 billion. Amazon, for many independent booksellers, is seen as the biggest threat to the industry. And perhaps they are right to be wary. The number of independent bookshops in the UK has halved since Amazon's launch here two decades ago. 
However, there might still be a place for optimism. Tina mentioned one of the benefits of being an independent store was having the 'ability to make rapid decisions and work to our specific local strengths'. For Hunting Raven Books this materialised in the form of a local delivery service, affectionately called Raven Post. 
There is more good news. Stores across England sold between them around 3.8 million print books in the first six days after re-opening, with anti-racism texts such as Reni Eddo-Lodge's Why I'm No Longer Talking to White People About Race topping the charts. The 30% increase from the same week in 2019 was especially impressive considering that shops in Wales and Scotland were still closed at the time. The last time brick-and-mortar bookshops did this well on this particular week was way back in 2003. Harry Potter and the Order of the Phoenix had just been released, long before the more recent controversy around its author.
Of course, it's hard to be sure how many of those sales are from branches of large chains such as Waterstones, which have significantly more money and power than the average book-selling small business. But regardless, what the numbers do show is that consumers aren't ready to give up on physically walking down the high street and picking up a printed book. Not just yet. 
Obviously, people will keep using Amazon. Of course they will: it's quick, it's convenient and above all, it's cheap. But book-lovers will hopefully keep going back to indie stores, and, if booksellers' varied and united efforts to bounce back from a global pandemic have proven anything, it's that they won't be going down without a fight.
---
Find your next read, with Culture's book reviews:
7 Recommended Reads for A Week In Lockdown