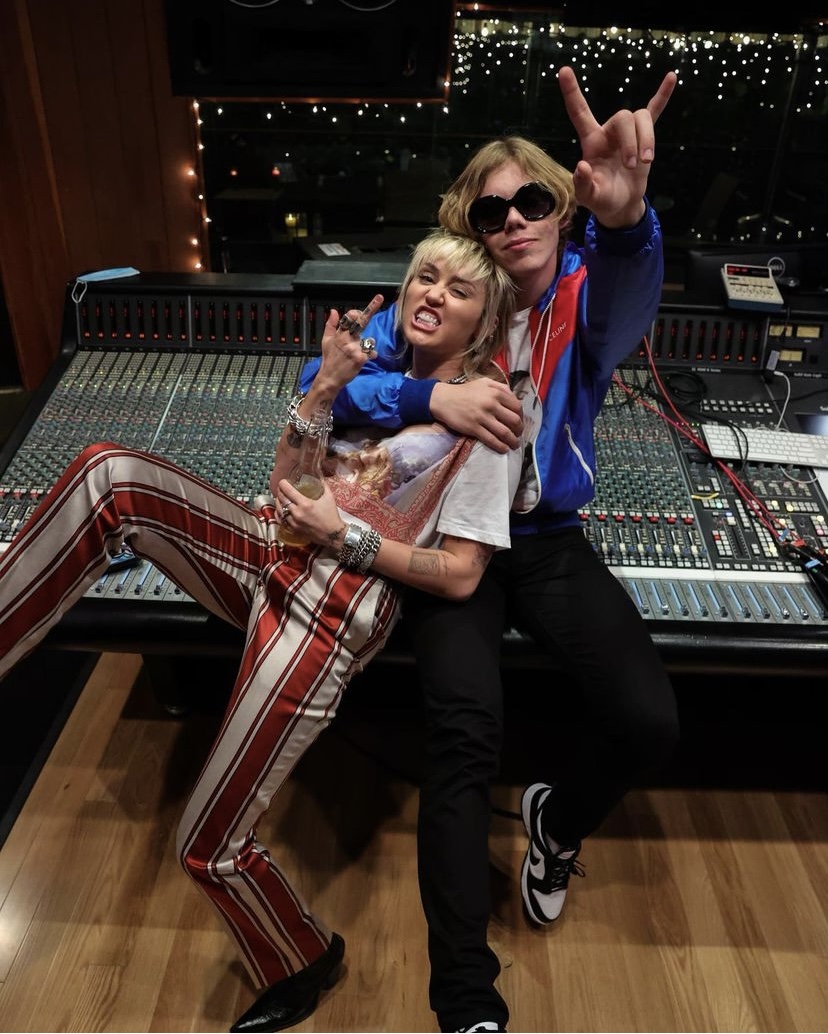 Life&Style Writer Amie Kealy discusses the damaging stereotypes associated with The Kid LAROI's lyrics in his song 'Without You'
With the recent re-release of his song 'Without You,' featuring Miley Cyrus, The Kid LAROI's lyrics 'Can't make a wife out of a hoe' have become a topic of debate. Are his lyrics just a bit of harmless fun, or do they raise issues concerning the way we categorise women? 
More often than not, song lyrics make statements off-the-cuff, without ever really giving much thought to what the words are actually saying. This is something which I think is highly negligent of music artists, who reach such a wide-ranging audience, and whose music often speaks to young, impressionable minds. There is something to be said about musicians' voices, and the responsibility and accountability they hold with regards to the messages they send out into the universe. In some sense, their songs, and so voices, are the most influential in today's society. And so, by producing lyrics with potentially problematic messages, they are shading young people's ideologies with a negative light.
If we take the lyric 'Can't make a wife out of a hoe,' and really look at it, what is it actually saying? I think it is quite clear that it becomes a slight against women, specifically those who are, perhaps, more indulgent in their sexual affairs. I think this is wrong, especially since we live in the 21st century, an era that is supposedly interested in advocating equal rights for women, and more female freedom of speech. Lyrics such as these do nothing for liberating female voices because they continue to categorise women based on their sexual history, something men have never been subjected to.
We could read this lyric as being yet another instance in which women are categorised based on their sexual experiences, being cast as either virgins, and therefore pure, or hoes, and therefore, somewhat debased. These categorisations respond to Freud's psychoanalytic Madonna-Whore Complex. This involves categorising women as being either desirable (the Whore), but unable to be respected, or respected (the Madonna), but lacking the desirability men sought in their relationships. 
But in a modern society, can women not be both? Can women not be allowed to enjoy themselves without societal censure, in the same way a man is, whilst also being respected?
I think this is definitely the case. Women should be allowed as much freedom as men have in their sexual lives, without the harsh judgment generally associated with such liberty. But this is not something so easily achieved. In a society that has, for centuries, been dominated and cultivated by the male voice, and whose attitudes towards women have often been predicated on male fantasy and prejudices, it is hard to see how all these labels can immediately be replaced with more fair ideology. However, I would like to think that as society changes, becoming more tolerant and inclusive, that eventually, labels such as 'hoe' will become redundant. Until then, the only way to tackle such issues is to speak out against damaging stereotypes in the media starting with this song lyric. 
---
Read More From Life&Style:
The Romanticisation of the Ideal Summer Body
On Sexuality: Rejecting Labels and Embracing Preferences