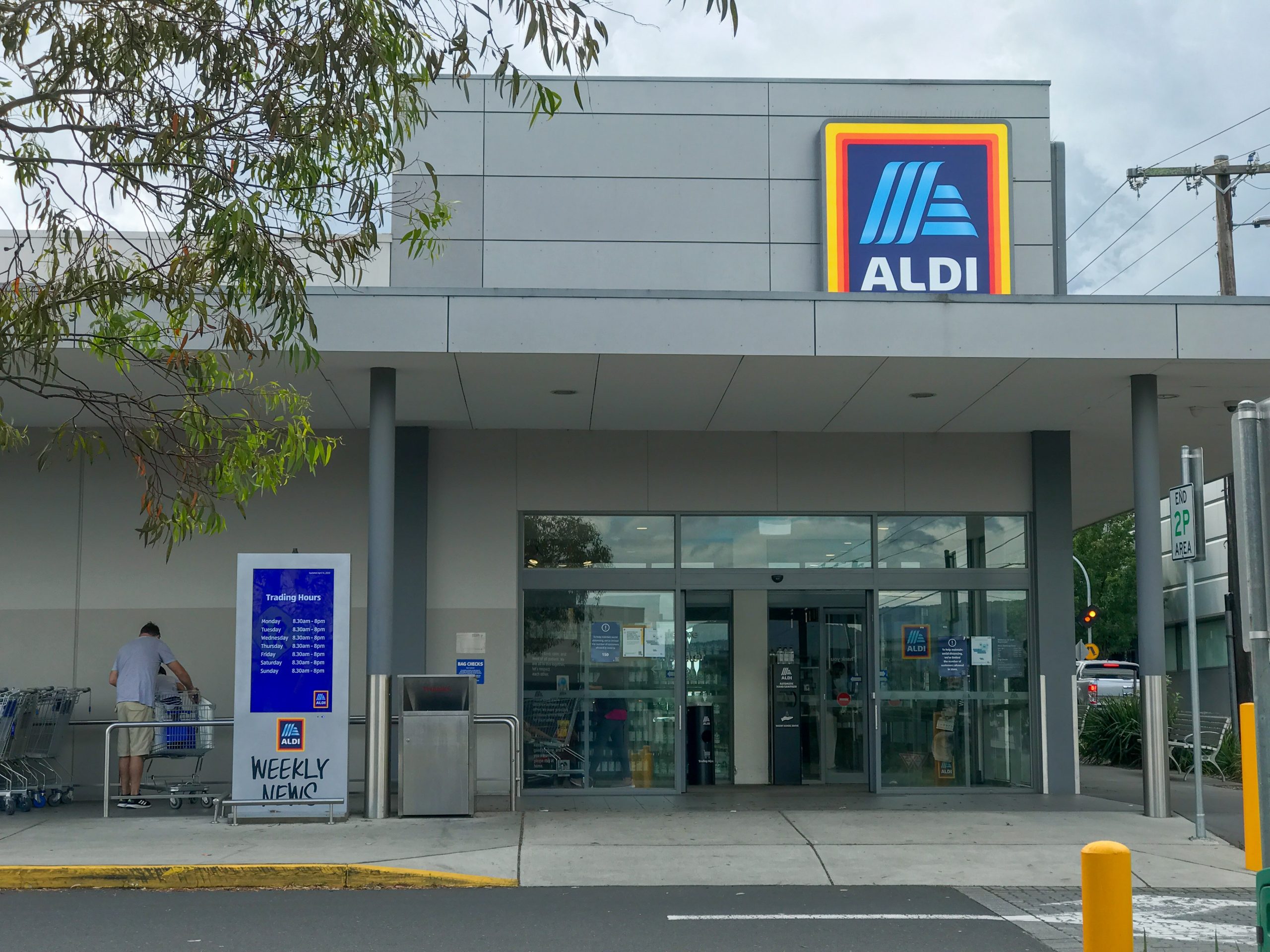 Food&Drink Writer Cara Scott gives her take on the current heated debate between two supermarkets and their caterpillar cakes
For the past week, the faces of Colin and Cuthbert the caterpillars have been plastered all over the news and social media. Supermarket chain Marks & Spencer have made a legal complaint against Aldi for their Cuthbert the Caterpillar cake, claiming that it infringes on the trademark of their own caterpillar cake, Colin. They claim that Cuthbert looks too similar to their beloved Colin, and are protected by three trademarks relating to him. This means they want Cuthbert taken off Aldi's shelves for good. 
Colin the Caterpillar cake has been around since 1990 showing hardly any changes since 2004, with the exception of Halloween and Christmas editions. Around 15 million of the cakes have been sold since its release. The range now includes Connie the Caterpillar (Colin's girlfriend) and a range of veggie sweets (a not-so-celebrated alternative to the Percy Pig sweets).
Twitter is the main battleground for the Colin vs. Cuthbert debate and many of Britain's most loved supermarkets have joined in. All of them are pondering the same question – why have M&S picked on Cuthbert? Popular chains like Tesco, Sainsbury's, ASDA, Morrison's, Waitrose and Co-op all have their own versions of caterpillar cake under a variety of similar names. In my opinion, it seems as though M&S have picked on the wrong caterpillar. These other 6 supermarkets, and the whole nation it seems, have all shown their support for Aldi's Cuthbert. However, it looks as though M&S won't back down despite the huge amount of criticism.
On 20th April, Aldi posted on Twitter:
"Hey @marksandspencer can Colin and Cuthbert be besties? We're bringing back a limited edition Cuthbert and want to donate profits to cancer charities including your partners @macmillancancer & ours @teenagecancer. Let's raise money for charity, not lawyers. #caterpillarsforcancer."
Sounds nice of Aldi? Well, M&S responded by tweeting:
"Hey @AldiUK we love a charity idea (Colin's been a BIG fundraiser for years). We just want you to use your own character. 'How about #kevinthecarrotcake? That idea's on us… and we promise we won't do Keith."
It seems like M&S are in it to win it, and in my opinion it certainly isn't painting them in a good light. Eventually, this could mean losing some of their customers in the long run.
To make matters more interesting, the situation has been trending all over twitter. The hashtag '#FreeCuthbert'has become the motto for Cuthbert supporters sharing memes. You can read some of the many tweets here. 
I have even seen a comment on Twitter that stated: 'The UK is a place where a caterpillar cake in Aldi has faced more legal scrutiny than any corrupt Tory MP over the last decade.' 
So this is where another big question lies – is this debate a class issue?
M&S claim they have a reputation for 'freshness, quality, innovation and value' and are typically known for being one of the most expensive of the UK supermarket chains. Do they just feel threatened that another Caterpillar cake is being sold for a cheaper price of £4.99, compared to the £7 Colin? But is Colin really any more special than any other caterpillar cake? For me, anyone would appreciate a caterpillar cake for their birthday, without thinking which supermarket it came from.
The fact that this is even becoming a debate and requires legal action is shocking given the many issues we face in society. As a nation, are we just more drawn to amusing news instead of what really matters?
At the end of the day, many supermarkets sell distinctly similar products, including cakes, sweets, cereal, and even clothing. Supermarkets are always competing against each other, but I think M&S have taken this a bit too seriously. 
What will be the outcome of this war? We shall have to wait and see.
#FreeCuthbert.
All comments made in this article are the opinion of the writer.
---
Read more from Food&Drink: