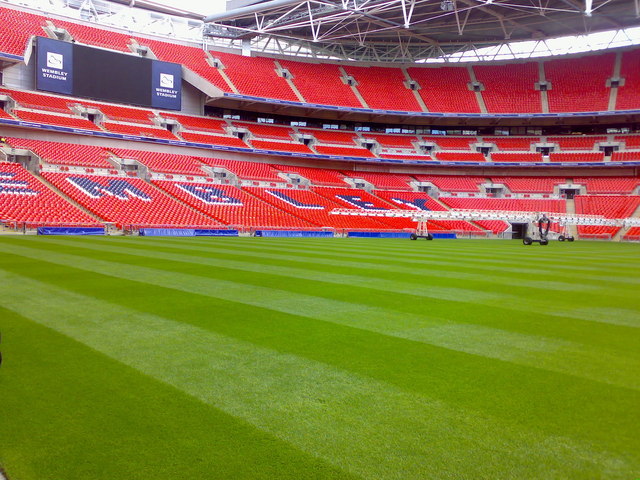 Gaming Editor Kyle Moffat recounts one of his favourite sporting memories, Coventry City's triumph in the 2017 Checkatrade Trophy Final
It was 2017; Coventry City were in the midst of an incredibly tough period. The 2016/2017 season saw The Sky Blues relegated to the fourth tier of English Football for the first time since 1959. Despite the problems at the club however, there was one extremely positive moment in the season. This was the Checkatrade Trophy Final, which saw Coventry make their first trip to Wembley in 30 years.
For much of the season, this run was the single bright spot in a campaign plagued by poor results and ownership. Round after round, Coventry continued to record wins until they booked their place in the final, set for the 2nd April 2017.
It was a wonderfully sunny day when, along with over 40,000 other Coventry fans, I made the trip to Wembley, so excited yet so nervous. Coventry was a team facing relegation, whereas Oxford United was fighting for promotion to the Championship. Despite the odds, Coventry emerged victorious and lifted the Checkatrade Trophy.
After just 11 minutes, Coventry took the lead through academy graduate Gael Bigirimana. Fellow homegrown Sky Blue Jordan Willis sent the ball into the box before Stuart Beavon attempted a shot that deflected off an Oxford defender. Then, the ball fell to Bigirimana, who slotted home the first goal of the game. The celebrations that ensued were second to none. Coventry doubled their lead in the second half through a superb George Thomas strike to the keeper's bottom right. Coventry fans were believing and, given our league form, it was certainly a surprise.
Oxford was able to pull one back in the 75th minute and from there, it was a nervy finish. However – after some close calls – Coventry pulled through in a day that will not be forgotten by a single fan in the stadium. Travelling to Wembley, basking in the beaming sunlight, and watching my team lift a trophy is a near-perfect experience. This momentous day has stuck with me ever since.
---
Like this? Check out more from Redbrick Sport:
Warwickshire Beat Nottinghamshire as Fans Return
Two Sides: Should Esports be Considered Sports?