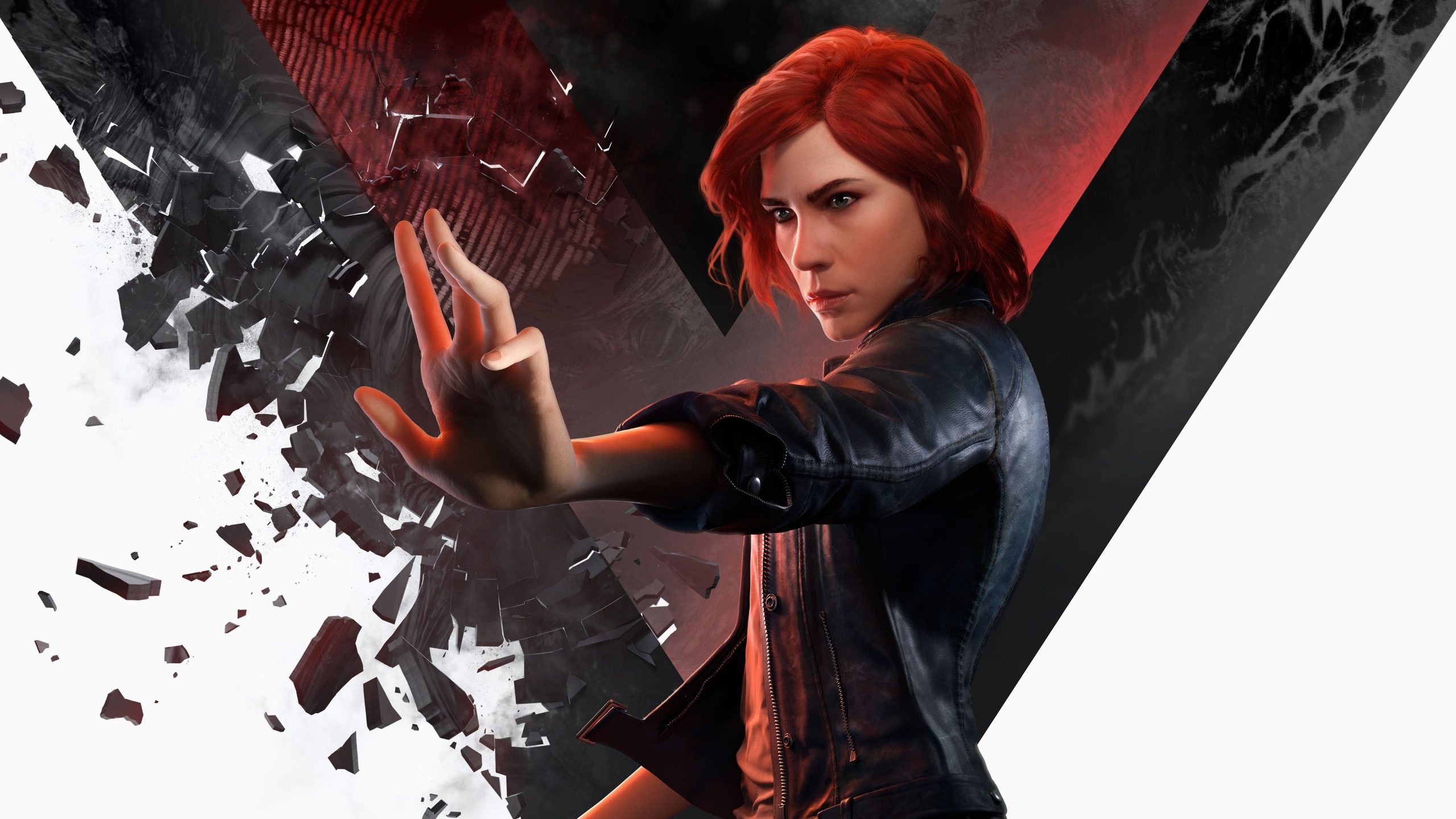 Control has been confirmed for Nintendo Switch in a surprise announcement – with an even more surprising catch. Writer Dashiell Wood pokes his head into the cloud
Undeniably the most surprising news from today's Nintendo Direct Mini: Partner Showcase was the surprise announcement that Control, the mind-bending masterpiece of yesteryear originally released on the Xbox One, PlayStation 4 and PC, was coming to the Nintendo Switch in the form of the eShop-only Control Ultimate Edition.
For those unfamiliar with Control, the title is another excellent action-adventure game the third-person shooter maestros over at Remedy, a studio who rose to fame through their pioneering work with both 2001's Max Payne and 2010's Alan Wake. Although a number of the studios' more recent endeavours, like Quantum Break – a bold blend of live-action interactive fiction and shooter gameplay released back in 2016, have floundered somewhat critically; Control was lauded by many as a return to form for the company.
The game thrusts players into the study boots of protagonist Jesse Faden, a would-be recruit to the clandestine Federal Bureau of Control (that's 'FBC' for short), as she explores the eldritch environment of Manhattan's 'Oldest House' in what soon transpires to be the weirdest job interview ever. The Oldest House, a towering brutalist skyscraper stuffed with physics-defying architecture, serves as the fictional headquarters of the FBC and its winding corridors and expansive halls, the primary setting of the game.
The building is being slowly consumed by an evil reality-altering force known as the Hiss, and it is Jesse's job to stop it. As you would expect, this involves undertaking an epic journey filled with plenty of shooting, superpowers and more than its fair share of supernatural strangeness.
Anyone who's played Control will be able to tell you that it is an incredibly demanding game, with the PC version recommending a high-end i5 CPU accompanied by a powerful GTX 1660 graphics card and a whopping 16GB of ram to have the game run smoothly. Despite extensive optimisation, the PlayStation 4 and Xbox One iterations of the game ran notoriously poorly, with both versions often barely scraping above 10 frames per second and leaving your system's fans spinning so loudly it becomes quite hard to hear the game.
This of course raises the question of how exactly they have managed to get the game running properly on the comparatively weak Nintendo Switch, something which can explained surprisingly simply. Despite being a "Nintendo Switch games", the game is not actually running on the Nintendo Switch. Much like the Japan-exclusive Switch ports of Resident Evil 7 and Assassin's Creed Odyssey, Control is a "cloud game", meaning that the game is actually being played on a far beefier datacentre somewhere and being streamed to your console, like a Netflix show, rather than running directly on the hardware itself.
Given the current trajectory of the gaming industry, with streaming becoming increasingly popular recently employed by both Google and Microsoft as part of the Stadia gaming platform and "Project xCloud", the use of streaming for a game like this isn't too big of a surprise. But what this actually mean for gamers? Well, whilst the fledgling technology means that you can get blockbuster games running on almost any kind of hardware it has its fair share of other benefits and a number of steep drawbacks.
Control, for example, will only take up 96MB of space on your Switch, a far cry from the almost 60GB PC file size. This is excellent as it saves you precious hard-drive space and has the added bonus of making the game's installation jaw-droppingly quick. On the other hand, not actually having the game installed means that your ability to play is now entirely dependent on having a good internet connection – a factor which compromises the Nintendo Switch's inherent portability. Game streaming also raises issues about what happens to the games you have spent your hard earned cash on when support for the service is discontinued or dropped a few years down the line.
Furthermore, the actual quality of your experience in-game is almost entirely dependent on the speed of your internet connection, with any minor hiccoughs or connection drops greatly decreasing visual fidelity, increasing control latency and sometimes even simply closing the game. Luckily, if you are worried about checking your internet's suitability for streaming you can pick up a 10 minute trial of Control for free on the eShop, to give you a taste of the performance you should expect.
On the whole, whether you think that this latest cloud-streaming title for the Nintendo Switch is worth picking up will depend a lot on your own subjective balancing of these pros and cons. If you think that streaming might be for you, are fortunate enough to have a suitable high-speed internet connection, and want to play one of the greatest games of last year, then you will be delighted to hear that Control Ultimate Edition is available from the eShop as of today for only £34.99 and that there are plans to bring many more so called "cloud games" to the Switch down the line.
---
We hope you enjoyed this read! Take a look at what Redbrick Gaming have to offer here:
Game & Mario: The Plumber's Portable Beginnings
Pokemon Black and White | Retrospective