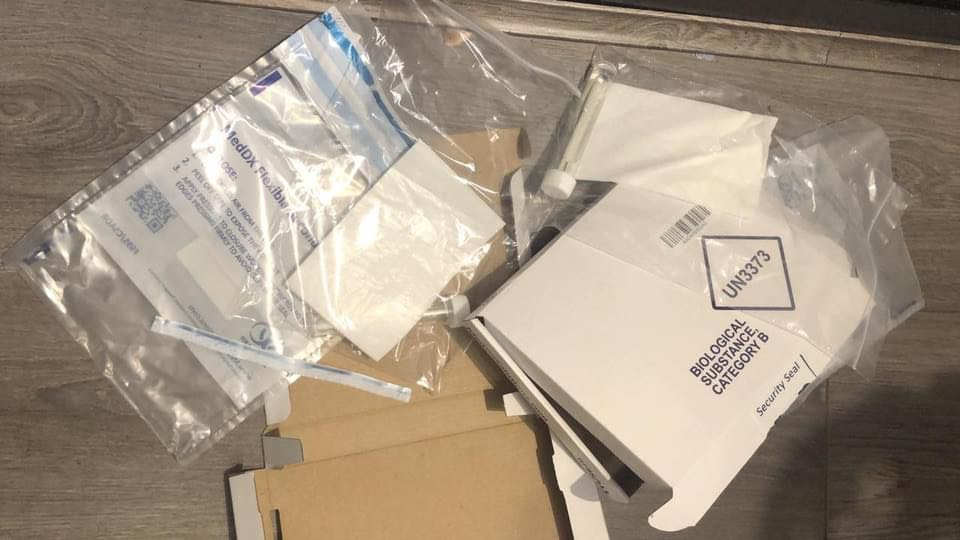 Reports have emerged on the 'Fab N Fresh' Facebook group that a number of students in Selly Oak were today (13th October) delivered COVID-19 testing kits that had already been used by other people
The tests, being distributed by Birmingham City Council, were being handed out to students today in an effort to increase testing in the local area. 
Second year student Tasha Ashbridge reported on the community Facebook page that people in hi-vis jackets handed them testing kits that were 'sealed and snapped' already, with students in affected houses saying 'some had people's names and addresses on the tests bags.' 
Sophie Dunne, a second year student at the University of Birmingham reported to Redbrick that several students emerged from their homes to alert the council workers, who reportedly responded asking them 'not to put it on social media.'
She also noted her housemates confusion, as they thought 'we were just being stupid and obviously didn't expect to be given used […] tests.'
Dunne stated that the City Council representatives returned after five minutes to collect the completed Coronavirus tests, although this was after the test had been opened by her housemates.
It remains unclear how many student households have been affected by this, but the risk it poses to the student population of Selly Oak is potentially immense. Third year biology student Charlotte Andrews said 'it's outrageous, students are being blamed for being irresponsible and spreading coronavirus and here's the council giving us used tests, potentially with coronavirus on them!'
Other students have also reported receiving these COVID-19 home testing kits across the past few weeks, although until today no issues had been reported.
Steph de Clercq, a final year Law with Criminology student said: 'this is so shocking and confusing, how are we meant to know who and what we can trust.'
This incident comes in the wake of the announcement this week that the Birmingham area was to be allocated the 'high' category in the new lockdown regulations set out by the government, meaning that all household mixing indoors is forbidden, and mixing outdoors must abide by social distancing guidelines and the 'rule of six.'
Birmingham City Council and the University of Birmingham Guild of Students have been contacted for comment but are yet to respond.
Like this article? Here are more from News:
COVID-19 Testing Site Opened at UoB
Students Could be Removed from Course if Caught Breaking COVID Rules