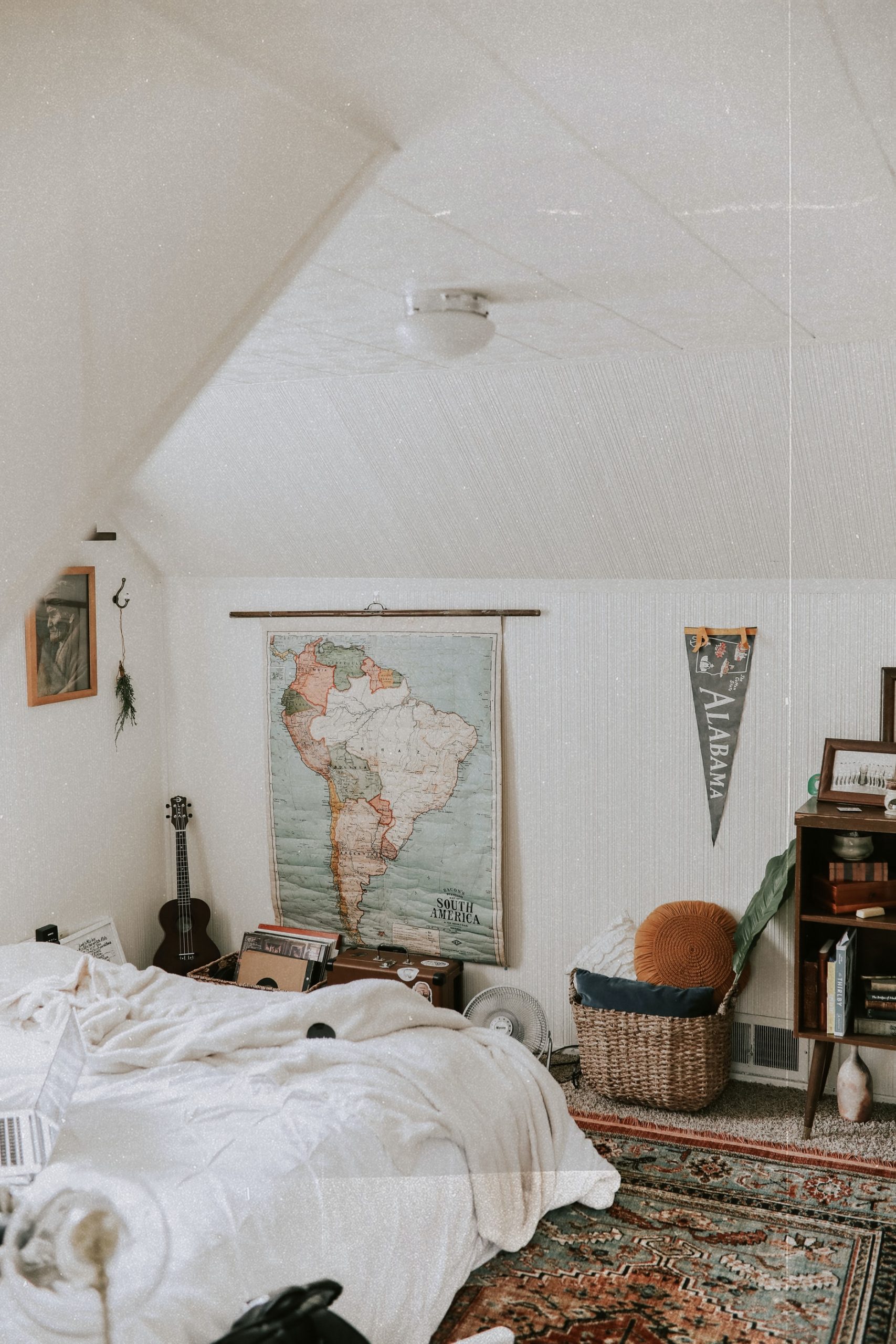 Life&Style writer Georgia Berey discusses the importance of having a good study space for your mental wellbeing, and explores ways of how to create one
With the arrival of online learning and the lockdown of freshers nationwide, a calm and comfortable at-home study space is a 2020 necessity. Life has been stressful enough as it is recently without the added reminder of your utter isolation via zoom seminars. Indeed the BBC has recently highlighted that '83% of young people with mental health needs said lockdown was making them feel worse.' Having one room serve both as a workspace and a place for downtime is a contradictory concept at the best of times. So how do you create a university room that does both?
Colour
Whether it's the calm sameness of a monotone palette, or the energetic vibrancy of bright coloured decorations, experimenting with how colour affects your mood is really important. For me, I find that bright images and busy walls help me to feel more inspired in my workspace. While rented accommodation does limit options, displaying posters and collaging art prints can instantly brighten up an otherwise dull space. Similarly, if neutral tones are your calling, larger pieces such as tapestries are a great way to inject life into a room without the busyness and contrasting colours of multiple prints.
Scent
Another way to instantly change the atmosphere of a room is its scent. As workloads get heavier, and lockdown gets tighter, I find that I'm even eating at my desk. Simple scent fixes can range from candles to even an oil diffuser. Particularly as we enter the colder months, candles are an effortless way to create a cosy ambience whilst helping to scent a room. If your university accommodation doesn't allow for candles, reed diffusers are a fuss-free fix to make a room smell fresh, and can even be picked up during a weekly shop! Studies even show that scents can encourage certain moods through emotional association – 'odours do affect people's mood, work performance and behaviour in a variety of ways.' Having a scent that you use during working hours can help encourage productivity and motivation.
Rugs and Blankets
Sometimes the motivation to get out of bed and drag yourself to your desk is slim to none. Blankets are a great way to transition from hardly working to working hard – having one draped over a desk chair ensures that you can be comfy even while studying. As well as their practical benefits, blankets (as well as rugs) are yet another way to add colour and personality to a room. When you're spending numerous hours a day in one space, something as simple as covering a boring brown carpet can make a world of difference.
Personal Touches
As we all know, 2020 has been a particularly emotionally taxing year. It may seem obvious, but having personal touches such as photos, souvenirs, even letters displayed on your walls can help a new and alienating space feel like home. While making memories and seeing loved ones isn't always possible in our current climate, these details serve as a constant reminder that you aren't alone, and that life is still good, even if slightly on pause.
Liked this article? Check out more from Life&Style:
Redbrick's Advice for Freshers
Zero Waste, Zero Effort: Small Lifestyle Changes to Make A Big Impact