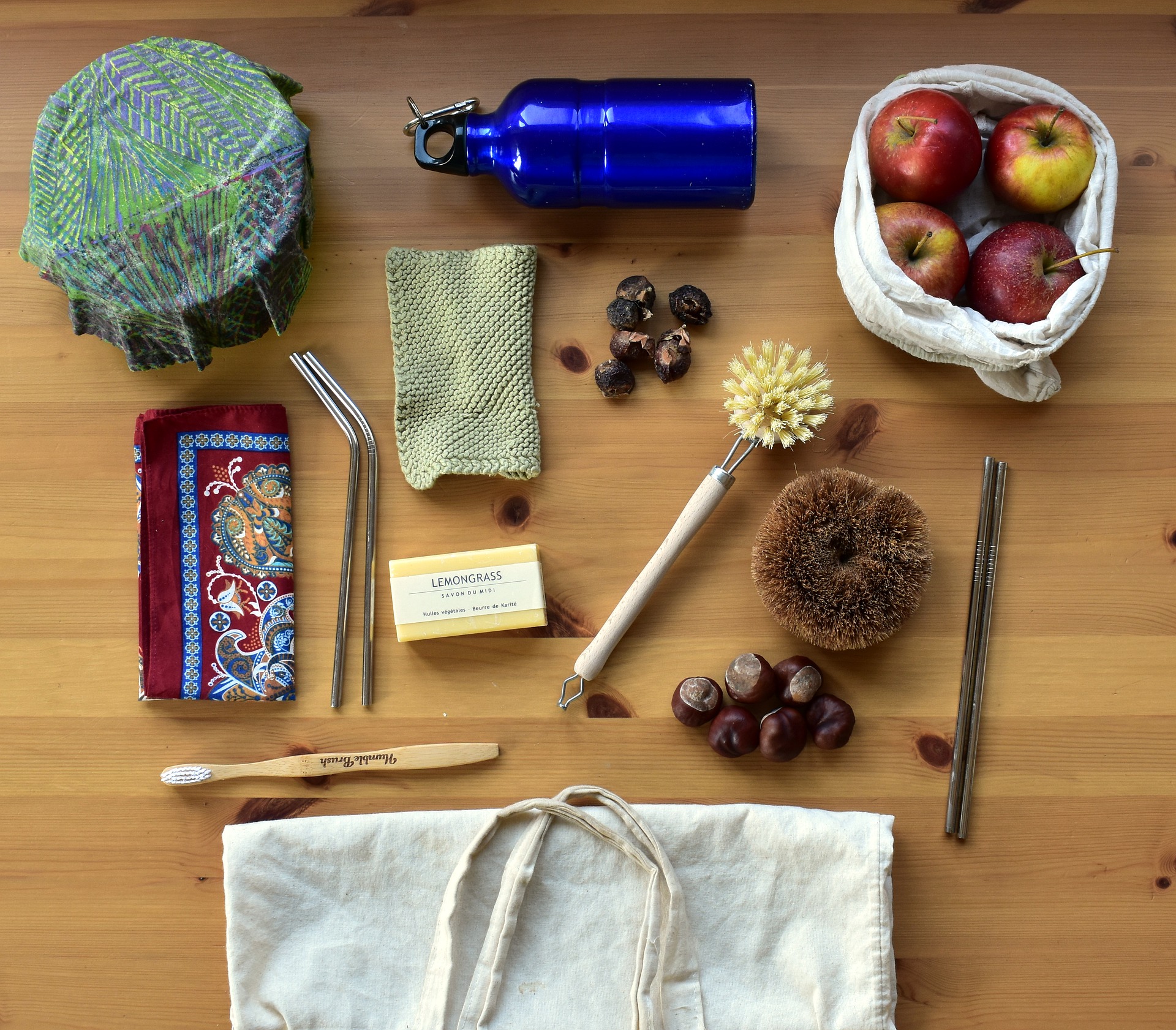 Life&Style Writer Katie Twitchen urges people to ditch the disposable lifestyle and give zero waste alternatives a try
The Zero Waste lifestyle challenges you to go about your daily life and produce no waste. This means nothing going in the bin, headed for a landfill, or the recycling, where it will be downcycled into a lesser quality product and eventually end up in a landfill too. 
Let's be clear; adopting a Zero Waste lifestyle immediately and whilst living on a student budget is something very, very few of us can do. So, as students, let's consider the swaps we can make easily and affordably. A key aspect of sustainability is investment. You will pay more for a reusable water bottle than you would for one plastic bottle, but it will save you from buying fifty plastic bottles in the future. Another critical element is that not everything is readily available so read on to see a list of places I think are great for starting out and will have at least some of the items mentioned below.
The Kitchen
The kitchen is, unsurprisingly, one of the most wasteful spaces. Yet so many disposable products we use can easily be swapped for reusable options. Ditch cling film for beeswax wraps (or the vegan alternatives) or stretchy silicone lids. Likewise, invest in a pack of silicone bags. These come in different colours and sizes and are excellent for freezing portions of your bulk Bolognese. Foil and baking parchment can be replaced by a reusable sheet. These can last 3-5 years, depending on how well you treat it. As for the washing machine, replace the laundry pods with an 'eco egg' which will go for 210 washes and they can be sustainably refilled. 
The Bathroom
Moving onto the bathroom, the toothbrush has a couple of eco-friendly options. A bamboo brush is your manual option or you could invest in a more expensive rechargeable electric one. The latter can be a significant investment but usually come with good warranties and last a very long time. Shampoo, conditioner and soap 'bars' are also becoming vastly available as they're on trend. The plastic disposable razor can be switched out for a metal option – Bambaw is brilliant for this and many other products, like reusable makeup wipes, biodegradable dental floss and more. For those who menstruate, the options have expanded far beyond the infamous diva cup – reusable pads and period pants are available (Peace with the Wild and CheekyWipes have a variety of options here, although with somewhat interesting patterns).
Uni Essentials 
As a student, stationery is a necessity but also very wasteful. It's easy to switch to digital options, but technology isn't cheap. Try your best to stick to second-hand books where possible or purchase them on Kindle, use recycled paper and consider purchasing a fountain pen with a refillable cartridge instead of the endless biros that always run out mid-lecture.
It's very easy to see sustainability as too expensive, too complicated and even too pressured. Ignore the pressure to be perfect. You don't need to become a Zero Waster in 24 hours, or even at all. Compromise where you can, minimise your impact where possible and always know that doing a little is infinitely better than doing nothing at all. 
My suggestions of where to start: Asda, The Eco Shop, Lush, Cheeky Wipes, Peace with the Wild, Lakeland, Wilko and Etsy.
---
Like this? Check out more from Life&Style here:
Nike's Steps Towards Sustainability
A Step Towards Change: Birmingham's Clean Kilo
Why We Can All Afford to Go Vegan